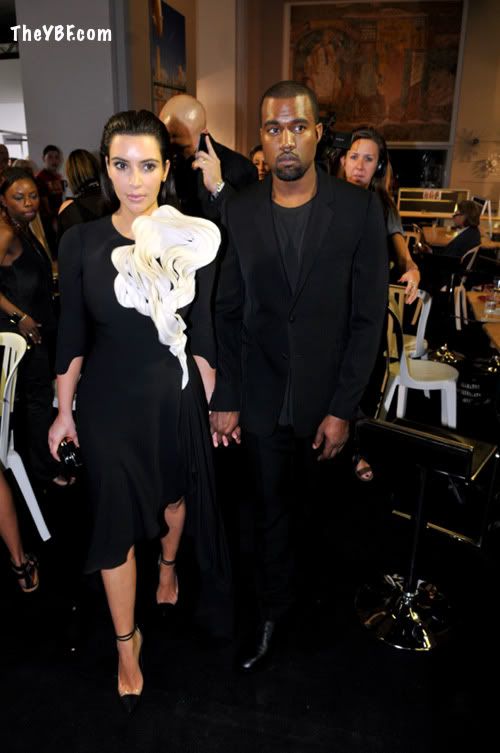 Kanye West and girlfriend Kim Kardashian are making the rounds for Paris Fashion Week. And they're keeping up their love for black and white. See the pics inside and find out about Kanye allegedly making his girl Kim Kardashian West...with a $35,000 skull!
The rapper & the reality star were spotted at today's Paris Fall/Winter Fashion Show for Stephane Rolland. Kim in a dramatic high slit black dress with dramatic origami embellishment and her fave Louboutins, and Kanye in a tailored black blazer and pants for the occasion.
But what we really want to know is if 'Ye is planning to make a major move soon that involves a big question and a big change of Kim's last name? Because he's already hinted at the latter.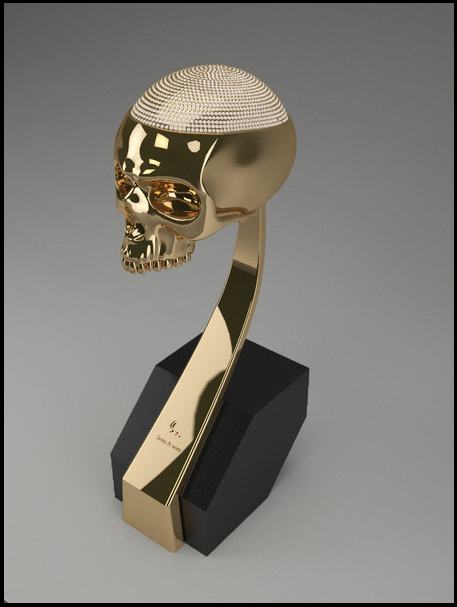 HipHollywood.com reports that Kanye bought Kim a gold lion statue (like the $35K version he bought Jay-Z for Father's Day) which he had delivered to her this morning. He apparently bought this one after learning that it is similar to one that Michael Jackson gave Elizabeth Taylor (who Kim says is her idol). And in addition to the white diamonds it's decked out in...he engraved KKW on the back. Kim Kardashian West. Oh. That's what we're doing....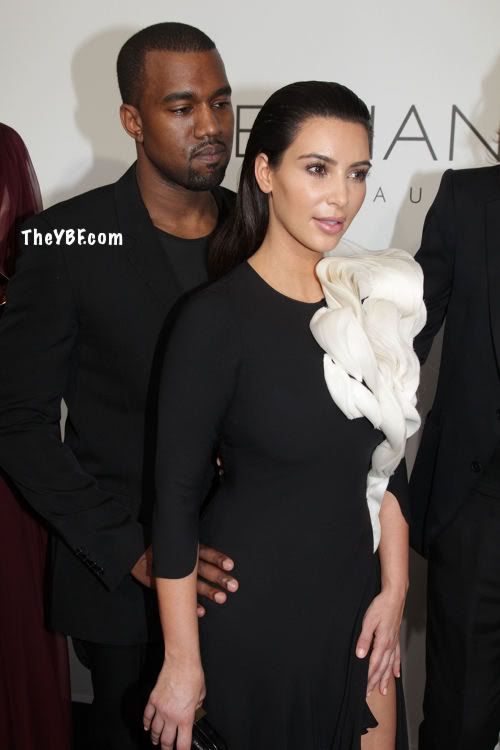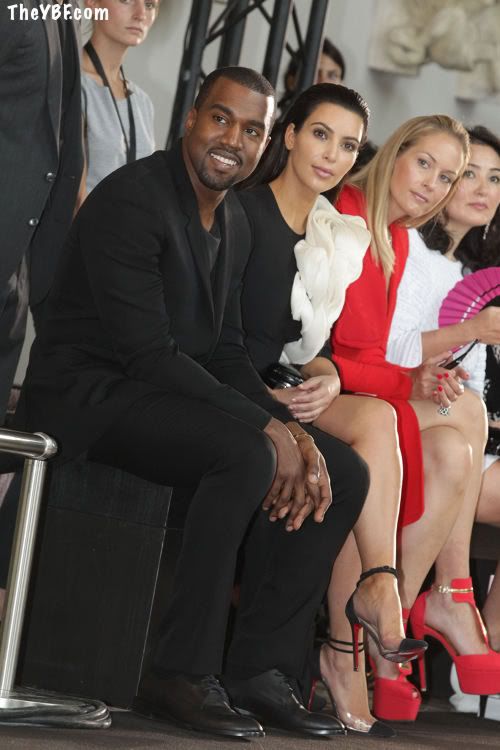 Meanwhile, for today's presentation, the twosome looked quite happy in their element on the front row. So.......................
Are we loving their coordinated look? And are we loving this other possibility of wedding bells?
Pics via INF