AFTER THE WEDDING: Michael Vick & Wife Kijafa Party It Up...In The Club
Jul 04 | by Natasha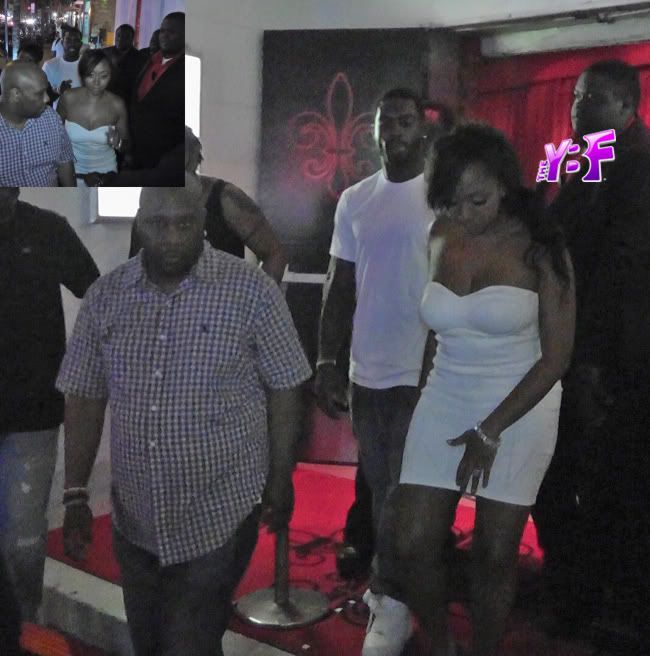 NFL Superstar Michael Vick was spotted just hours after his wedding in Miami with his new wife Kijafa...at the club. Seems to be a popular post-wedding spot (T.I. & Tiny did the same thing).
Peep the the first pics of the twosome as husband and wife inside....
The sexy quarterback is now officially off the market. Mike Vick married his long time girlfriend and mother of his kids, Kijafa Frink, in a private ceremony in the city of Miami over the weekend. Kijafa threw on her white & tight party dress to party late at night at Club Dream with her new hubby. It was the first time they were pictured together as a married couple, as the wedding was earlier in the day. The twosome and a group of friends stayed until 4AM.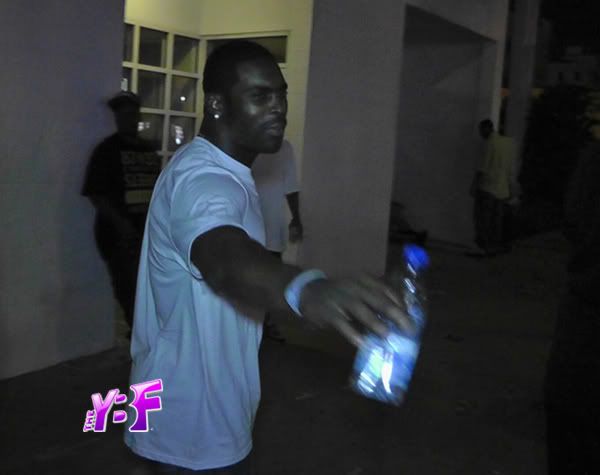 By the way, Mike is entering the second year of his six-year, $100 million extension contract with the Philadelphia Eagles. Can't blame the man for poppin' a bottle or two...
Pics via SPLASH