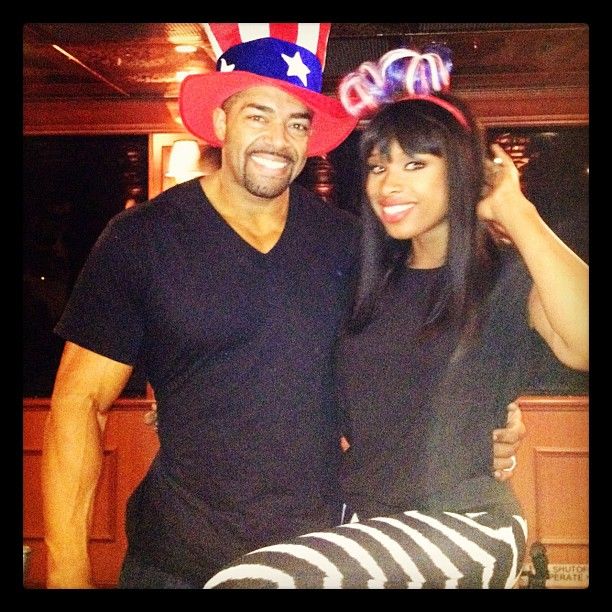 While you were chowing down on BBQ & kabobs, celebs were Instagramming & Twitpic'ing it up showing off how they spent their Holiday. Check out the cute and fun 4th of July pics of Jennifer Hudson, Big Sean, the "Love & Hip Hop ATL" cast, a few of the "Basketball Wives," Swizz Beatz & Alicia Keys, and more...
J-Hud and her two fave guys, David & David, Jr., and her sis Julia threw on their red, white & blue for some fun times yesterday:
Aww.
Over at Kevin Liles' house, he had his celeb clients and friends over for a cookout:
He and wife Erika hosted Trey Songz, Estelle, Chef Roble, Imani & Draya from "Basketball Wives" and Big Sean: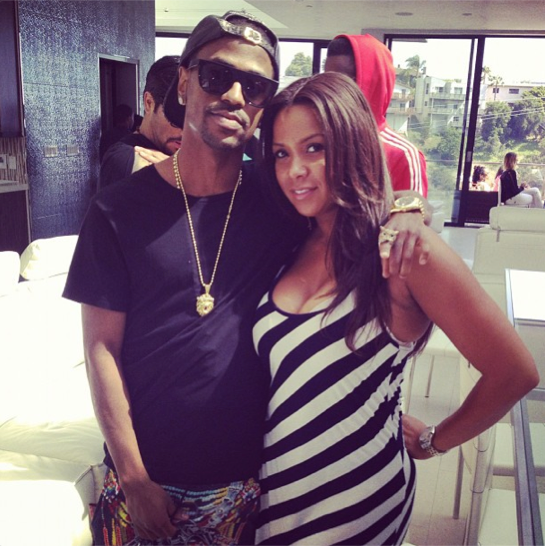 Looks like fun!
Down in Miami, Swizz Beatz, Alicia Keys and her brother Cole, and Rocsi all boarded Loren Ridinger's yacht for a stroll around the city:

Swizzy brought his son along and chilled out with Maxwell too.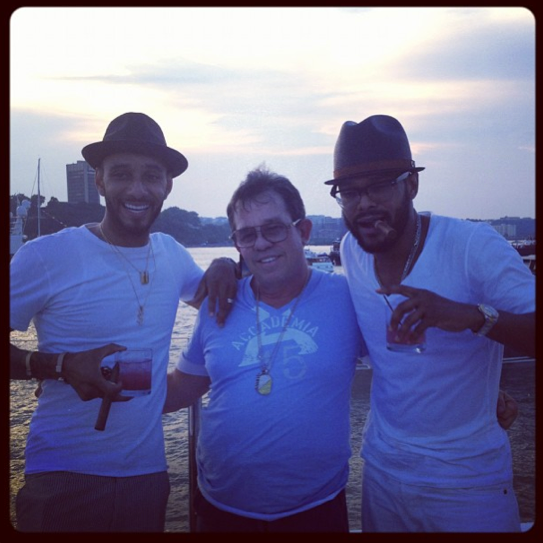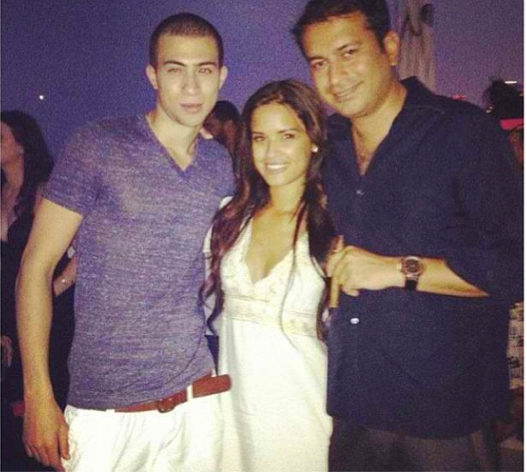 Rocsi snapped a pic with Cole.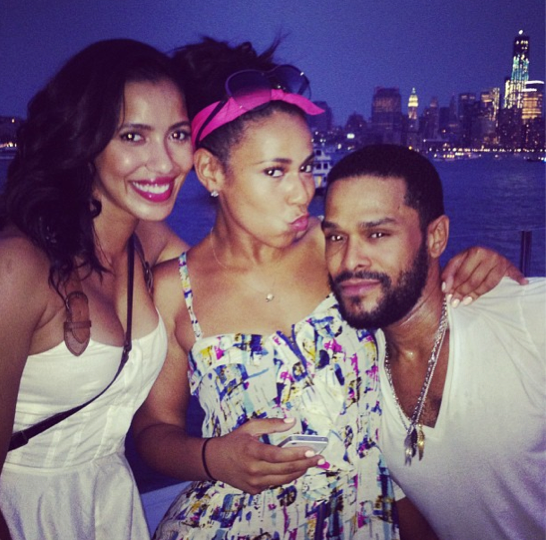 And Julissa Bermudez and her girl Ashley were there too.
Stevie J seemed to be pulling double duty for the Holiday. He chilled out by his pool with his son. And then posted a pic of his girlfriend MiM Faust (and simply called her "Eva's mom") before they went out, And also posted a pic of Joseline before THEY went out: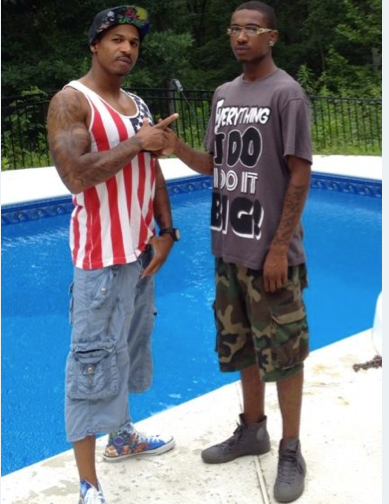 \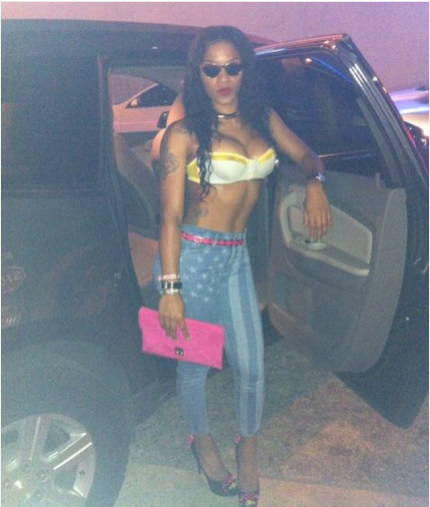 I can't.
Down in New Orleans, Toya Wright went to visit her fam and kick ti for the Festival weekend: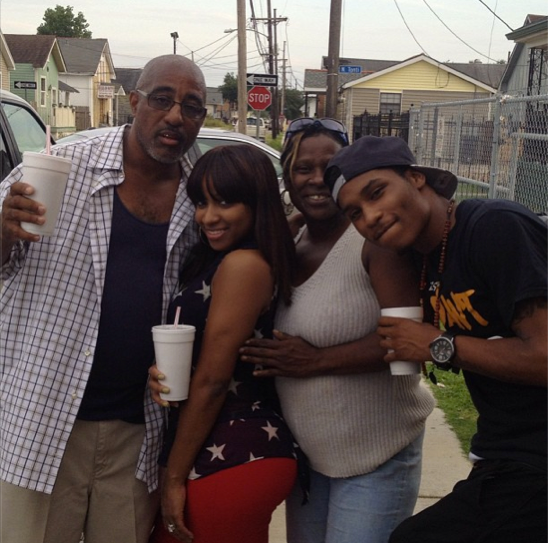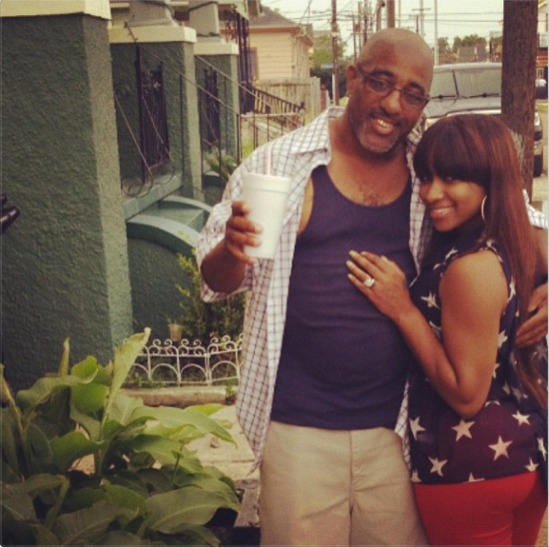 She snapped a pic in her cute sheer stars blouse with her dad, mama Nita and brother.
Lash guru J'amaal Buster posted a pic of a jacuzzi session with his girls Angel Lola Luv, Teairra Mari and Hazel E: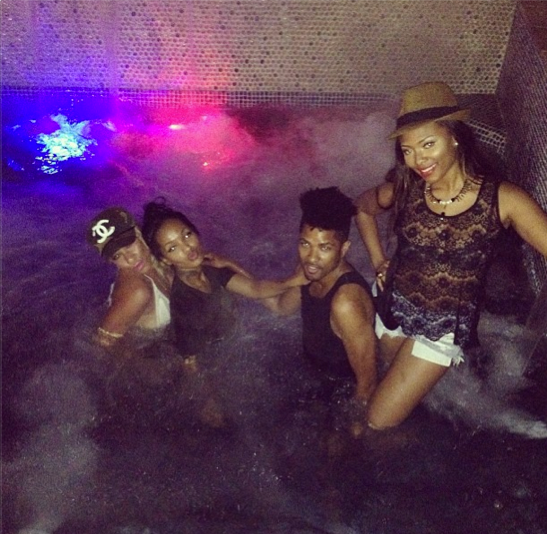 Musiq Soulchild posted the cutest pics of his baby boy playing with fireworks for the first time:
Awww.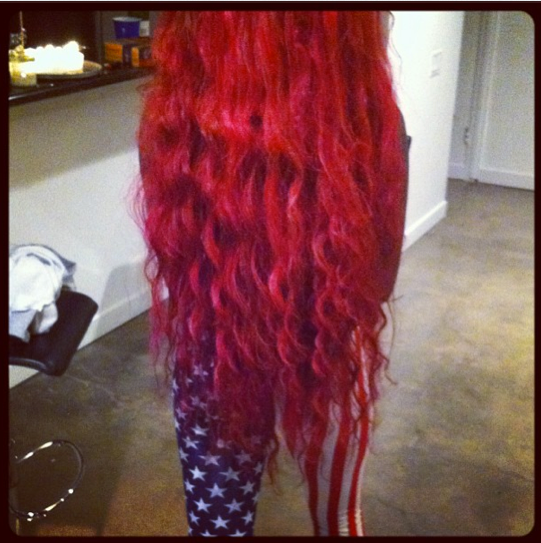 Azealia Banks showed off her extra patriotic weave and stars & stripes pants.
Big Boi snapped a pic enticing his lady while in the pool.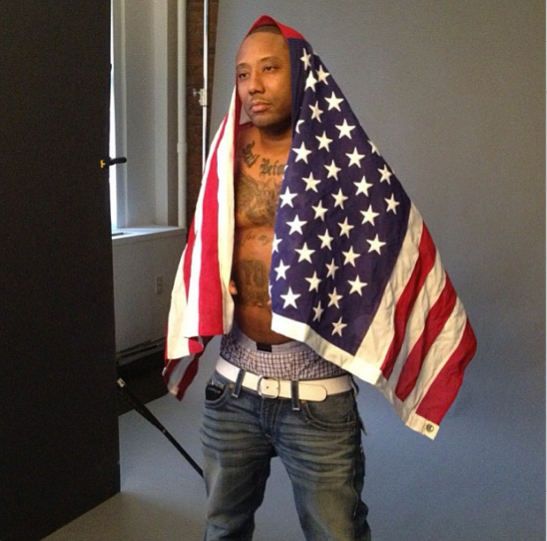 Maino thought this photoshoot was cute.
The Boshes made it a beach week back home in Miami: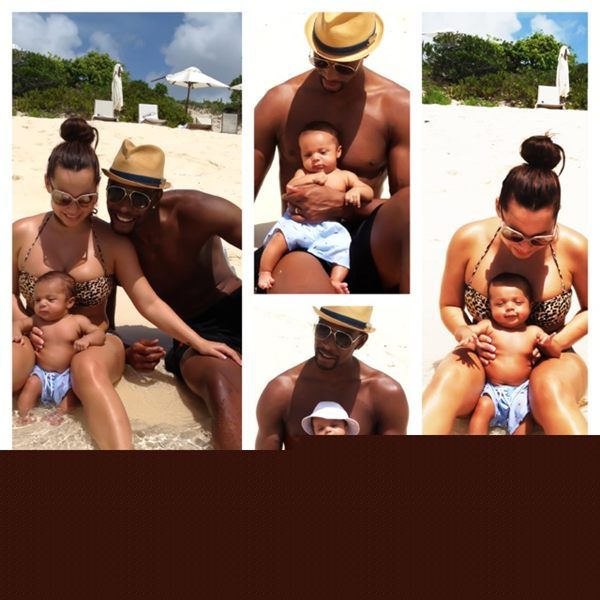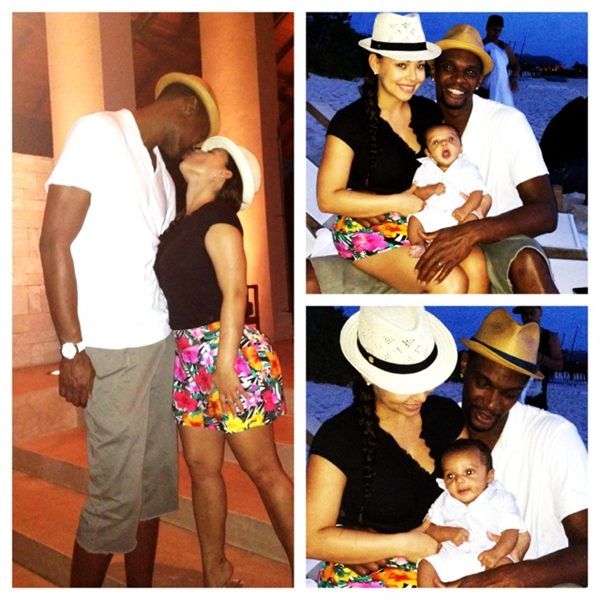 Baby Jackson put on his swimming trunks with mom and dad, the Adrienne and Chris snapped a few pics on their Holiday night out.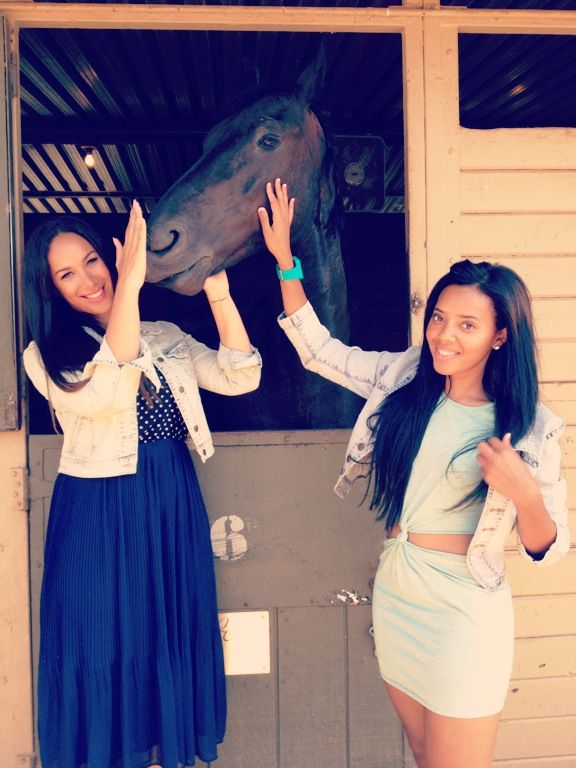 Angela Simmons spent the Holiday chillin' horse-side with Leona Lewis.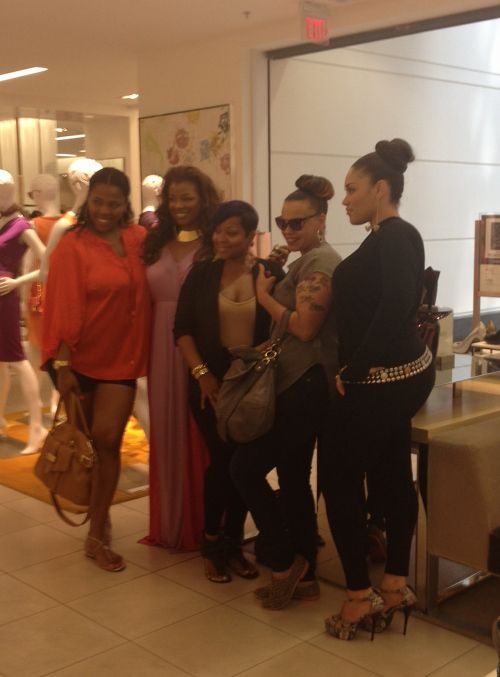 The cast of "R&B" Divas made their way down to New Orleans. And snapped a pic at Saks when fans spotted them.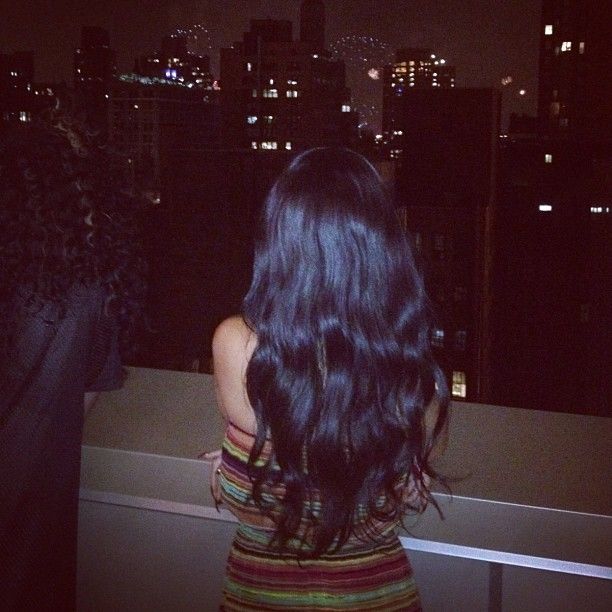 Rihanna jetted back to Barbados a few days ago to be with her family after her grandmother's passing. She tweeted a photo of the fireworks and said GranGranDolly...Like Diamonds In The Sky...
LaLa Anthony showed her tree climbing son Kiyan having some Holiday fun.
Former "Basketball Wife" Jennifer Williams said she's celebrating her inner independence in the Dominican Republic.
Tia Mowry was busy finding her chi and doing yoga while Baby Cree played in the pool with Daddy Cory: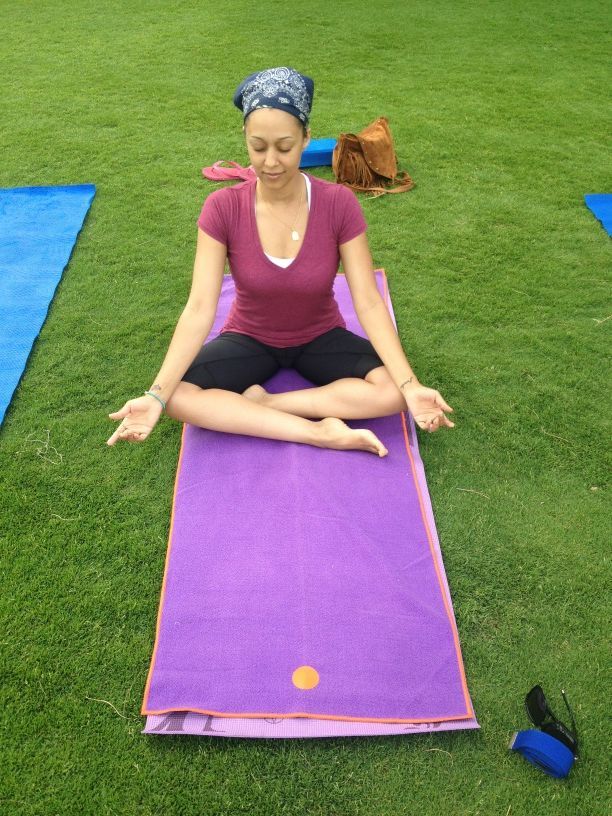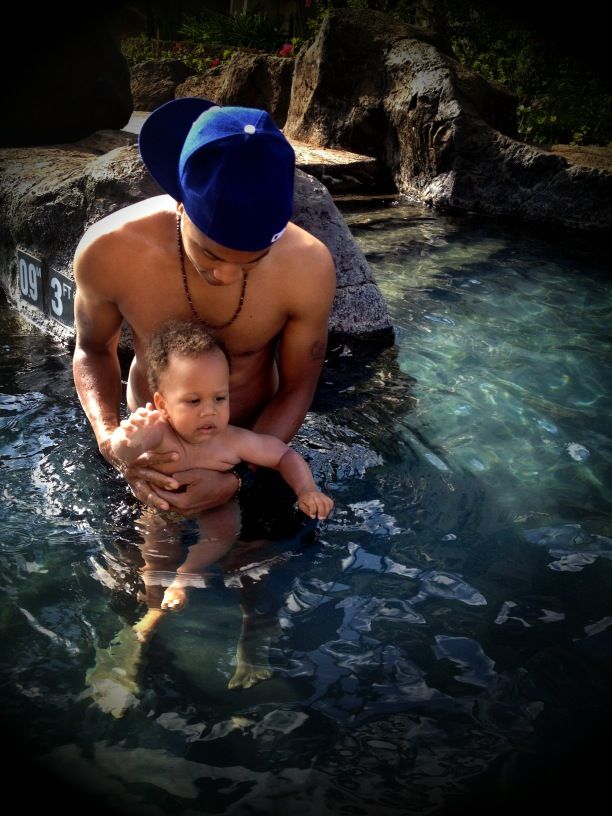 Cree's not feeling that water!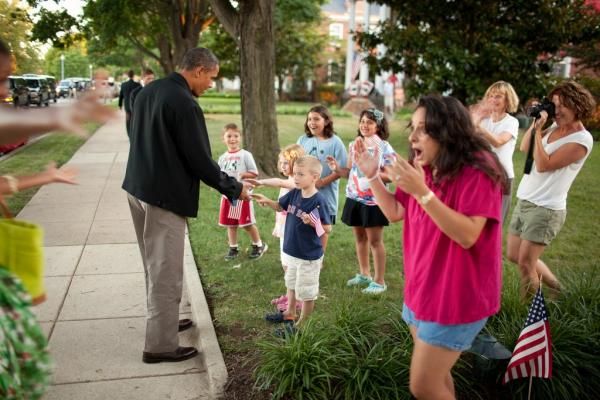 The Obamas headed to Maumee, Ohio to shake hands and give hugs for the 4th. First Lady Michelle sent out a sweet birthday message to her daughter Malia too!
Photos: Twitter/Instagram