Rihanna's WHITE HOT "HARPER'S BAZAAR" 2012 August Cover & Spread, Talks Fearing LOVE Again + Rih ATTENDS Grandmother's Wake
Jul 06 | by _YBF
Rihanna trades in her all black everything and tomboyish style she's been rocking lately...for the white hot August 2012 issue of HARPER'S BAZAAR. See Rihanna donning a series of designer gowns and suits, and honoring her Gran Gran Dolly inside.....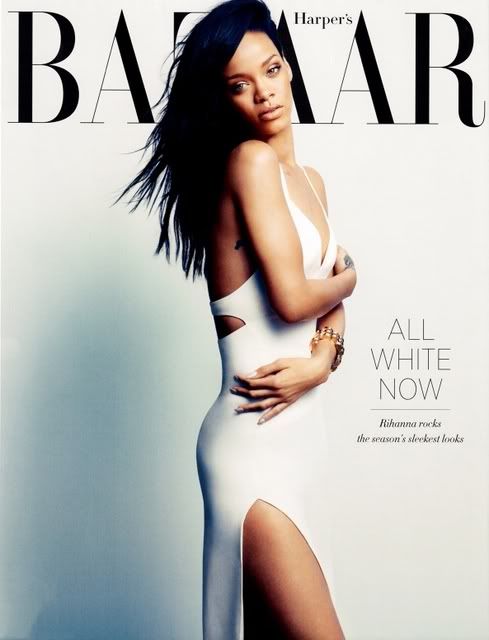 Rihanna, rocking a cutaway Calvin Klein Collection dress and Neil Lane jewelry above and on the cover, may be dealing with the death of her Grandmother. But in HARPER'S BAZAAR, she seems to be figuring out her life the way she wants to.
The vulnerable rock star reveals that she's rebellious, is scared of falling in love again, and wants her ass back. Here's a few highlights:
On her rebellious behavior:
"I'm rebellious through my music, through my fashion, tattoos, and my hair. I have been conservative in my love life… it's pretty much nonexistent. If I come across someone who I find really cool, I'll hang out. But the minute I find that we're getting too close I just—I don't let people in."
On Chris Brown's "Birthday Cake" remix:
"The fans could have said, 'We don't want anything to do with it." I understood that people had every right to be concerned about it. But I didn't see it that way because I'm in a different place."
On being fearful of love again:
"When I was in love, I fell so hard. I was really, really, really in love. The way it made me feel was priceless. And in a blink of an eye my whole life changed. Everything that I knew was different. I never thought I'd feel that pain in my life. I'm afraid of feeling that again."
On her new extra slim body:

"I don't know if there's something going on with my body right now, but I'm eating everything in life!" she laughs. "I miss my ass. It just went away! I need a butt. I have an idea of one, but it's not living up to its full potential right now."
Dress, $10,000, Ralph Lauren Collection.
Golden hot! Dress, and boots, $2,980, Tom Ford.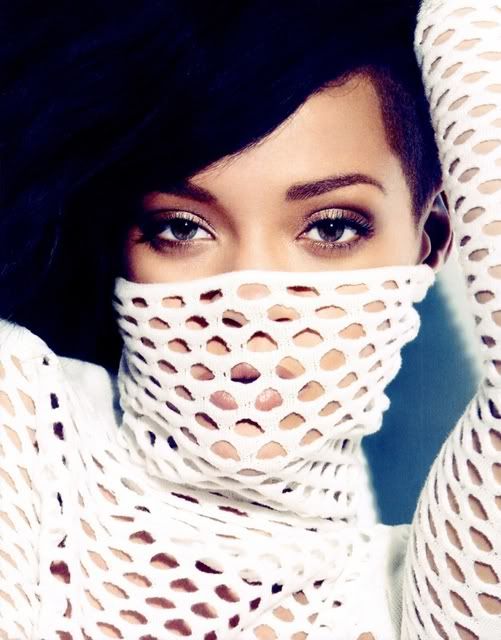 Top, $795, Alexander Wang.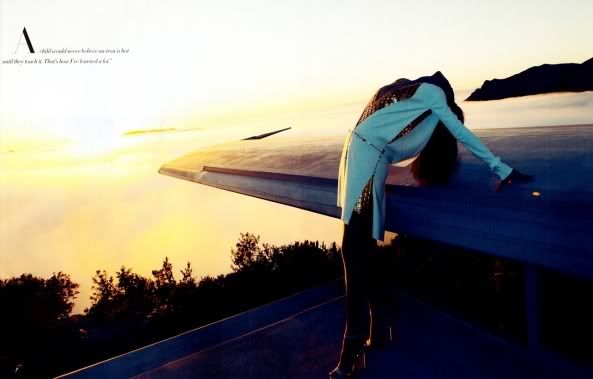 Paco Rabanne dress. Sandals, Manolo Blahnik
Dress, and belt, Balmain. Barneys New York; Pumps, $595, Monolo Blahnik.
Emporio Armani top, $375. Donna Karan New York skirt, Cartier cuff.
The issue hits newsstands July 17. Rih seems pleased with the shoot tweeting: "I'm on a Bazaar cover #LegitEliteModelShit #phuckyocareer"
Watch Behind The Scenes footage below:
In other Rih Rih news:
Rihanna accompanied family to a local funeral home ahead of her late grandmother Clara Brathwait 's funeral in New York City.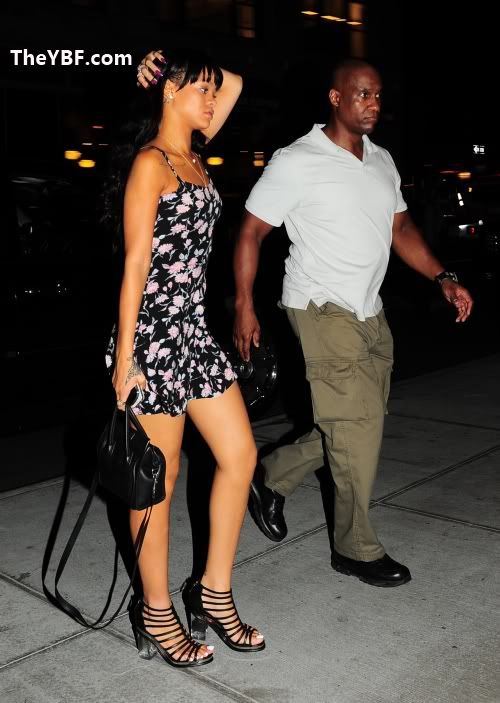 Afterwards, Rihanna and family were spotted out to dinner at TGI Fridays restaurant.
BONUS: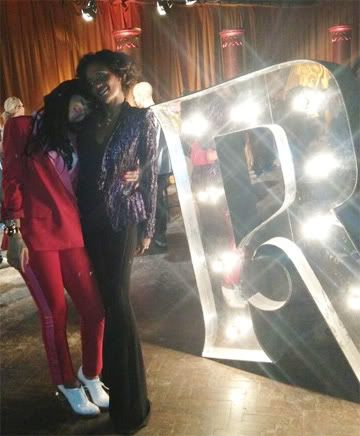 More deets on Rihanna new Sky Living reality show have been released. It will star Rihanna, Henry Holland, Nicola Roberts and Lysa Cooper (above) and be called Styled To Rock.
Celebrating British fashion, Rihanna will pick twelve unknown designers to be challenged by the mentors to create outfits for a string of A-list music artists to wear for a variety of occasions, including stage, shoots, high-profile events and more.
Sadly....American fans can only hope to see the show online. But if successful....maybe RiRi will bring it across the pond.
Photos via Elder Ordonez/INFphoto.com/Camilla Akrans