We now know which NBA ballers will be repping TEAM USA in London for the 2012 Summer Olympics. See the group photo inside and pics of LeBron James partying in Vegas.
The official lineup of TEAM USA for the 2012 Summer Olympics in London has been released and it features the best of the best in NBA balling. Of course the usual suspects, Kobe, Tyson, LeBron, Carmelo, Chris and Blake are there.
Will we win the gold? Most likely.
And at TAO........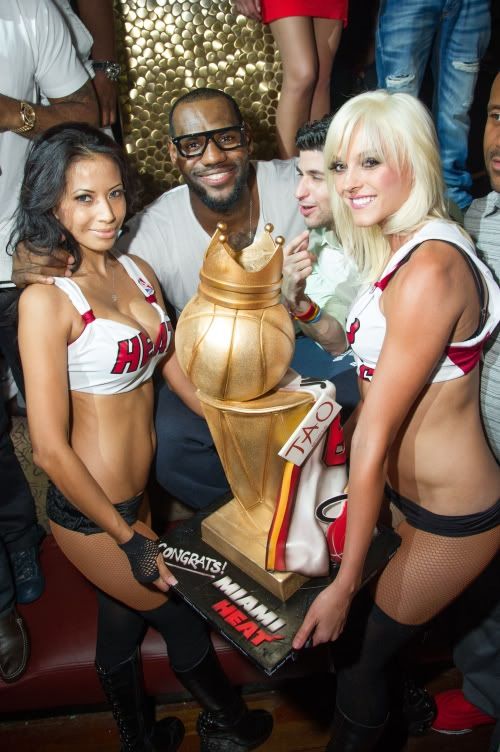 And LeBron is STILL celebrating. On Saturday he hosted his official Championship Celebration at TAO.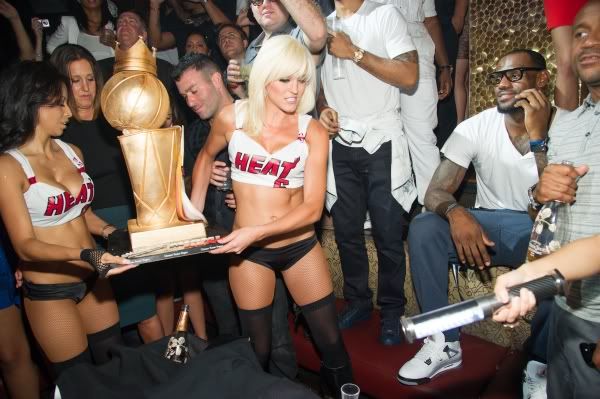 He wore a pair of dressy Billionaire Boys Club sweat pants with suspenders and his trademark spectacles.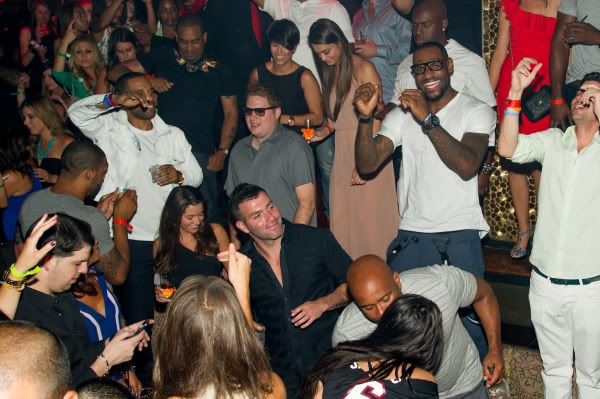 Other NBA pros who helped LeBron celebrate were Kevin Durant and Russell Westbrook of the Oklahoma City Thunder, Deron Williams of the New Jersey Nets, Andre Iguodala of the Philadelphia 76ers, Dejuan Blair of the San Antonio Spurs and football players Stanford Routt of the Kansas City Chiefs and Ray Rice of the Baltimore Ravens.

BONUS: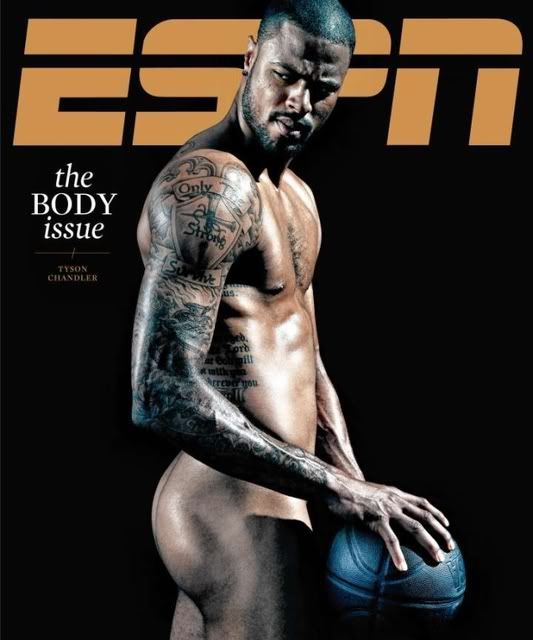 In addition to heading to London, Tyson Chandler got buck naked for ESPN's "The Body" magazine. Others in the mag are New York Ranger Brad Richards, Bronx fencer Tim Morehouse, the WNBA's Candace Parker, tennis player Daniela Hantuchova and track star Carmelita Jeter.
Photos via Al Powers | Powers Imagery