50 Cent APOLOGIZES For INSENSITIVE "Autism" COMMENTS + Jay-Z ADDS Two Shows To Barclays Center + Ne-Yo's "Let Me Love You" TRACK
Jul 09 | by _YBF
Rapper 50 Cent has apologized for making insensitive comments about persons living with Autism on his Twitter account. Find out what he said inside and get deets on Jay-Z's additional shows and Ne-Yo's latest track.
Rapper 50 Cent has apologized for negative comments he made about Autism on his Twitter timeline. When a fan made a nasty comment about 50 getting "shot: again, 50 responded, 'yeah just saw your picture fool you look autistic. But it didn't stop there, he went on to say, 'I dont want no special ed kids on my time line follow some body else.'
The comments outraged folks on Twitter and sparked and response from fab chick Holly Robinson, whose son has Autism. She said, 'When I read (the tweet) it my heart sank. I thought maybe your account had been hacked. No such luck. 'You went on to joke about not wanting "special ed kids" on your timeline. Seriously, THIS is how you use your platform of 8 million plus followers??'
After the negative responses, 50 was prompted to issue an apology. He said,
'I realise my autism comments were insensitive, however it was not my intention to offend anyone and for this I apologise.'
And in music news...........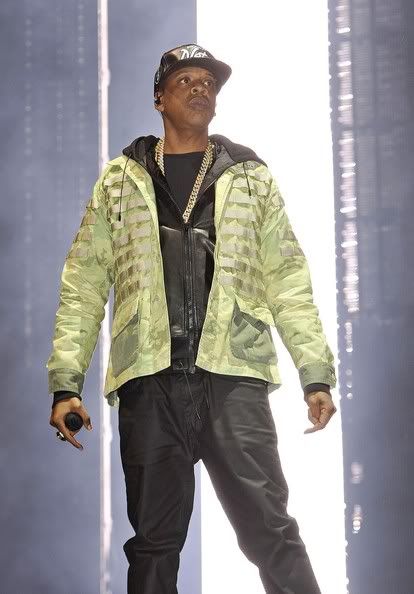 Once just wasn't enough as Jay-Z has added two additional shows to his Barclays Center appearance. The rap icon will now perform September 28, 29 and 30 at the venue.
Tickets go on sale this Friday, July 13
And in new music.....
Ne-Yo is back with a bouncy tune called "Let Me Love You (Until You Learn to Love Yourself)." The song appears on his upcoming album R.E.D. (September 18). Christopher Sims has already directed the video and it will be released soon.
The Randomness:
1. D'Angelo and Mary J. Blige team up for the "Liberation" Tour. Story.