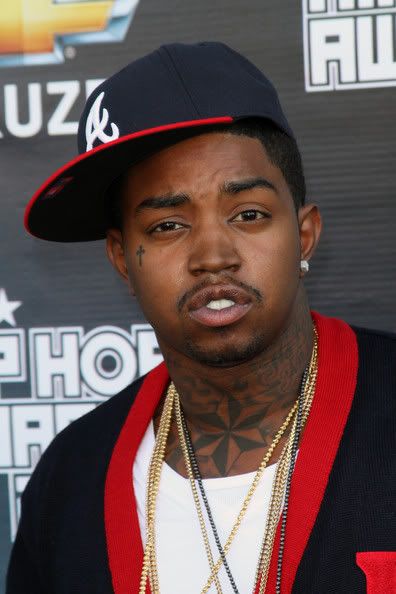 Lil' Scrappy dished on last night's episode of "Love & Hip Hop: Atlanta" where he dissed Stevie J and Joseline Hernandez. Get the deets inside and find out about Tyrese getting some sexual healing from a fan.....
"Love & Hip Hop: Atlanta" star Lil' Scrappy got on the phone with Boss Lady and Scram Jones on Invasion Radio (Hip Hop Nation, Sirius/XM) today to talk about his fight with Stevie J and about Frank Ocean that aired last night.
He said he beat Stevie J. so badly that VH1 edited the fight because, "They really didn't show nothing cause that shit would have been taken off the air." Let's just say.....Scrappy went way beyond catching one to the mouth and ending up on the round. So says he. And his parting words about Stevie J were that he's a "B*tch" and Joseline Hernandez is probably strapping up and screwing him.
When it came to Frank Ocean, he revealed that his comments had been taken out of context. Last week, he told TMZ Live some controversial comments about the gay community:
"I'm glad that he came out ... so all the real women that love to mess with real men, straight men, we can keep the AIDS situation down, you feel me?"

Scrappy continued, "[homosexuality] is a doorway to AIDS, scientifically."
He applauds Frank and does not have any negative feelings towards gays. He says he was just trying to say that men need to be upfront with women about their sexuality because it leads to complications when they aren't.
Listen to Lil' Scrappy's interview here:
And in other interviews.....
Tyrese chatted it up with The Boom Box where he revealed he had some sexual healing with a fan.
You have a track on Open Invitation called "Walk (A Poem For My Fans)." What has been the most surreal fan experience that you've had?
I'm going to be honest and say that women are very aggressive, and I think most male figures that have female fans that certain women say is sexy, attractive or whatever, we deal with a different type of attention from women. Without sounding self-consumed, I will say that one of the most interesting conversations I've ever had with a woman was after we finished rubbing bodies, she said to me, "I already knew what I was going to do to you before I even got here. This was well thought out. I've been with my man for five years, we just broke up, and I used to practice on him before I got to you." I called that pre-meditated sexual healing.
I think a lot of times -- I mean, even me as a man, I think certain women are very sexy and attractive, and have the most ridiculous bodies ever, and as a man, you can't stop yourself from thinking of things that you would do to that woman if you had an opportunity to -- that's just what fantasizing is, but it was very weird to have her to say that to me after we finished. So it was like you just planned this whole thing out, huh? You showed up to the concert, wearing that dress, knowing what your intentions were. I thought that was pretty interesting. But I appreciate her ... in a major way. That was a good night -- fan appreciation.
Well damn.