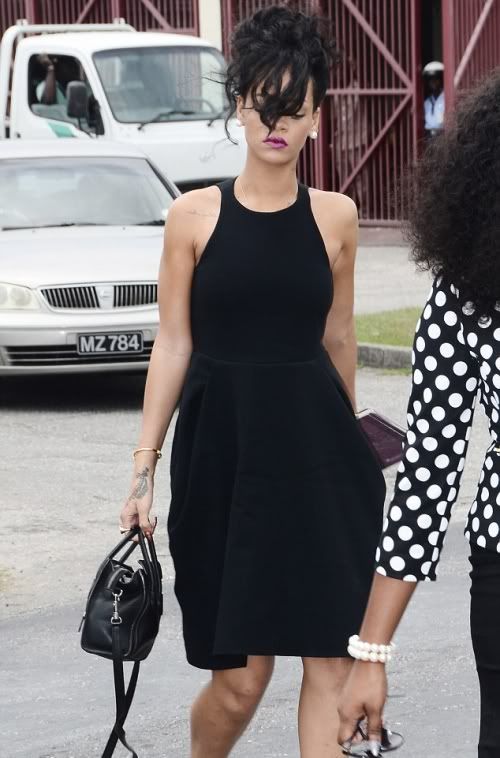 A somber Rihanna was in Barbados today where she attended the second funeral for her Gran Gran Dolly. See the pics inside and watch the trailer for RiRi's new reality show.
Rihanna put on her attended the funeral of her Grandmother in Barbados yesterday. She wore a little black dress, Tom Ford shoes and her hair upswept and managed to keep it togetehr as much as possible.

The funeral obviously took a toll on the pop star.....
She just posted this on Instagram (where she looks wasted and holds a beer bottle) and said, I had to!!! Sorry granny.
Perhaps it's time for someone to step in and make her take a mental & emotional break. Clearly she still needs time to heal.....in private.
Also.................
We told you earlier about Rihanna producing a fashion-forward reality show for the Sky Living Channel abroad, and now we have the trailer.
Will you be watching?
Photos via Splash News