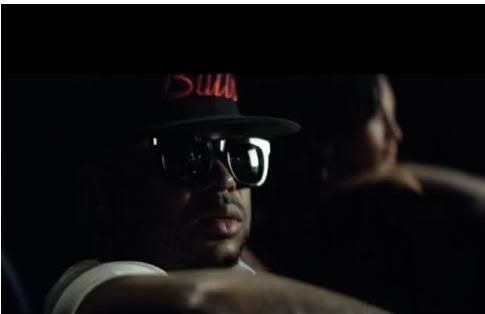 The Dream has released a video for "Dope B****" and the streets are buzzing that he's engaged to a new "Dope Chick" of his own. See the video and The Dream's alleged new fiance inside....
The Dream and Pusha T teamed up for the "Dope B****" video, which is the lead single off The-Dream's upcoming studio album Love IV MMXII, due out later this year.
The word "dope" is a recurring theme in the video as it appears to glorify "dope" use. While one model is showered in a Cocaine-like substance, another eats a "powered" donut. It's hard to deny the underlying symbolism...not just "dope" being used as another word for hot.
Is this going too far?
Watch "Dope B****" here:
Also..........
The chick above is The Dream's alleged new fiance. She was first spotted over the weekend when he hit the stage for the Z107.9 Summer Jam in Cleveland, Ohio. Reportedly, Dream told the radio host that this chick was indeed his new bride-to-be. This dude must LOVE being married and walking down the aisle.
Check out ya boy performing at 3:30 mark. The new chick, sitting on the stage singing along, pops up around 4:15: