JUMPOFF TALES: Rapstress Wannabe Talks Smashing Trey Songz & Trina's Boo James Harden, Blasts Melyssa Ford & Natalie Nunn
Jul 18 | by _YBF
Rapstress wannabe Hazel E recently gave a dishy interview where she talked about who she's gotten it in with, who gets high and who's a diva. Deets inside.....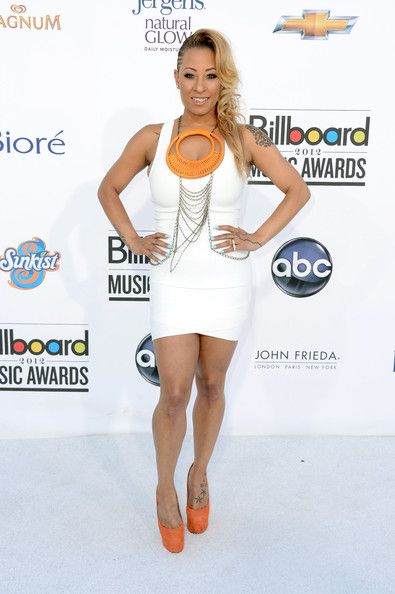 Rapper Hazel E--who has been tryng to make her career happen since 2010--has moved on from asking folks to post her to music to revealing deets of the industry. She recently gave an interview where she gave up some dishy behind the scenes info on some big stars.
She revealed that she slept with Trey Songz and said "He's so much fun" in bed.
She also messed with Trina's boo, OKC baller James Harden. In a flirty way, she said "He goes hard" in the bedroom and added that James "Got down to work."
When it came to "attitude" she said Cee-Lo and Eva Marcille were both big divas. It was also revealed that she saw Twista getting high.
She then blasted Natalie Nunn as a deadbeat who didn't pay her bill. She also said her former roommate Melyssa Ford is a "user" who messes with dudes for their money. She thinks that is why she is with Flo Rida.
Why would she be giving all this info so willy nilly? We don't know for sure, but we do know she's been sending around her music asking sites to post it. And maybe this will give some an incentive to.
Listen to the interview here:
The Randomness:
1. So the man on record as having the largest penis in the world--13.5 inches!--had some trouble getting through airport security earlier this month. Weapon of mass conception.... STORY
Pics via GETTY