Ne-Yo has released a video for "Let Me Love You." Watch it inside and see pics from his fundraiser.....
Ne-Yo's newest single off his upcoming album R.E.D., due September 18, is "Let Me Love You." Now you can catch the video here:
In other Ne-Yo news.......
He recently teamed with folks like comedian Griff, Waka Flocka and Lil' Duval for a fundraiser called "Beyond The Game." It's a foundation that was started by Reality TV star Chanita Foster, formerly of "Football Wives."
Chanita posed with Ne-Yo and Monyetta.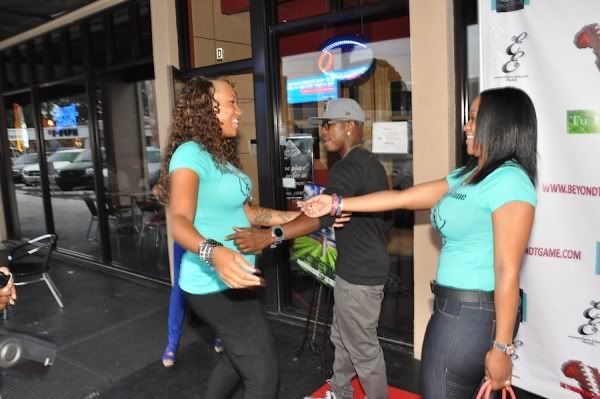 Chanita also opened a school in the country of Swaziland in Africa. Every other month she throws a fundraiser event asking the city of Atlanta to bring goods that she can take to the school. She hosted last night's event at Nancy's Pizza in Buckhead.
Ne-Yo loves the kids!
We love how Waka is often spending time raising money for kids as well.
Other guests included NFL Players Charles Grant, Takeo Spikes (San Diego), Demario Pressley (Bears) Mohammed Massoquoi, Leigh Torrence, and Chanita's Husband George Foster (Colts) and WNBA New York Liberty star Kara Braxton and comedian Griff.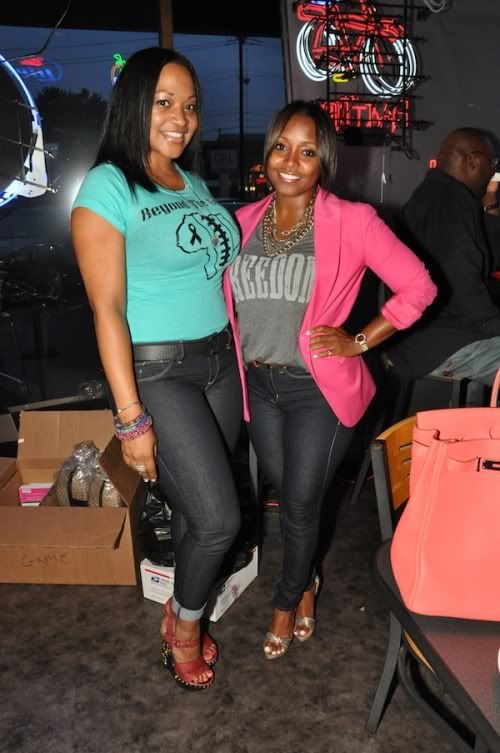 RL's (group NEXT) fiance Lena Chenier was there with Monyetta and Keshia Knight Pulliam.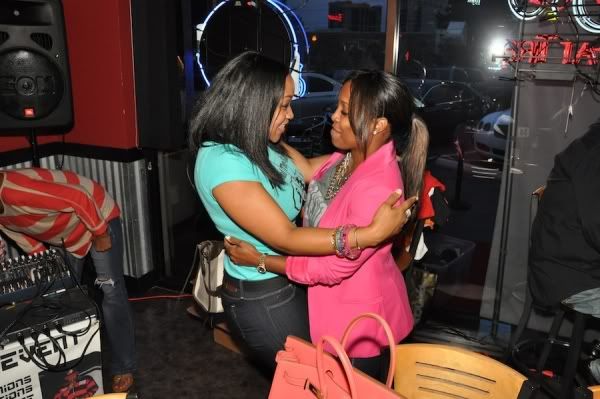 Keshia looked pretty in pink.
Photos via Jazmyne Nycole