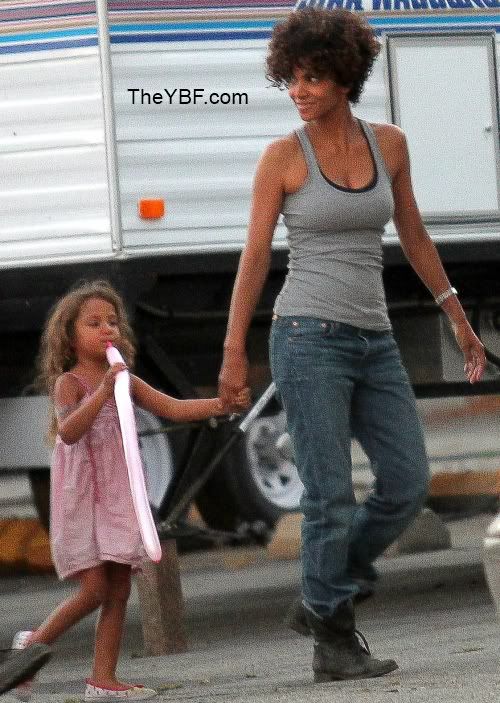 Looks like she's doing just fine! Halle Berry returned to work yesterday after injuring her head two days ago during a fall. See pics of her with Nahla on the set.....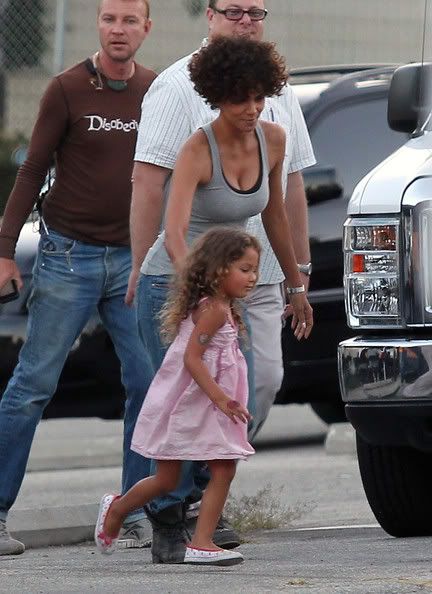 Only two days after a trip to the hospital for banging her head on the concrete during a fall, Halle Berry was pictured on the set of The Hive with daughter Nahla Aubry in Los Angeles.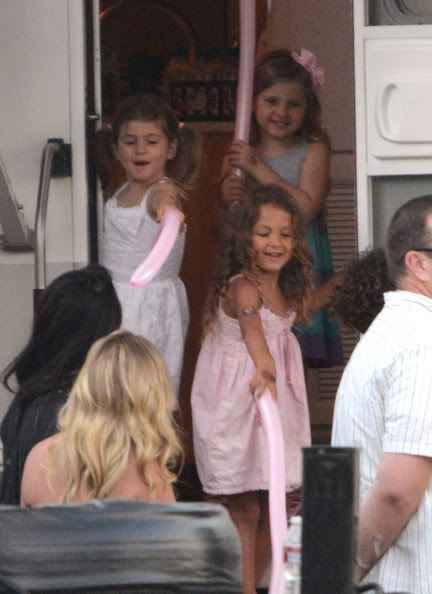 Dressed in an adorable pink sundress and ballet flats, Nahla was seen running around the set and having fun with other kids behind the scenes.
When not clinging to Mommy, sources say Nahla also climbed into the director's chair to watch mama work. Good t see Ms. Berry back in the saddle!
Extras:
1. Twelve (some reports say fourteen) people killed and at least 50 injured at Colorado movie theatre during The Dark Knight Rises showing. Story.
2. A$AP Rocky lands in jail after fight with photographers. Story.
3, Viacom reaches an agreement and restores channels to DirectTV. Story.
Photos via: INFPhoto/FameFlynet Pictures