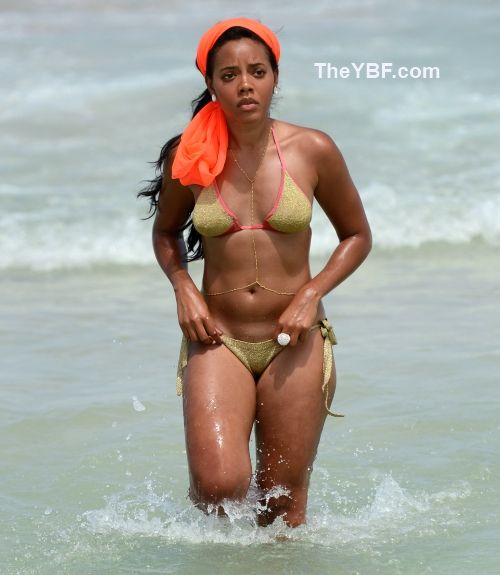 Rev. Run's daughter is flaunting her cakes once again on Miami Beach and around the town for Miami Fashion Week. And we're not mad at it. Check out the entreprenuerial socialite Angela Simmons doing what she does best this weekend inside...
Angela jetted to Miami this weekend to hit the beach in a hot pink and gold bikini. And to show off all the hard work she's putting in at the gym lately: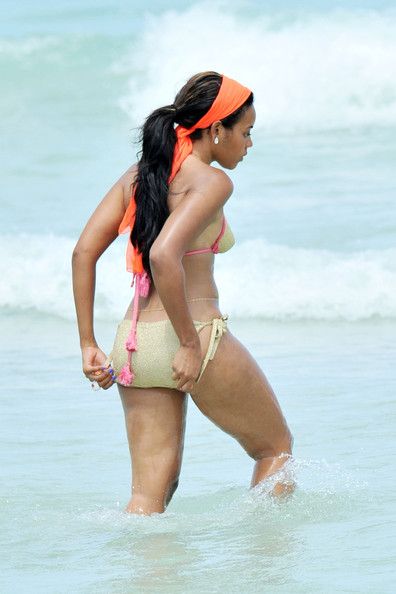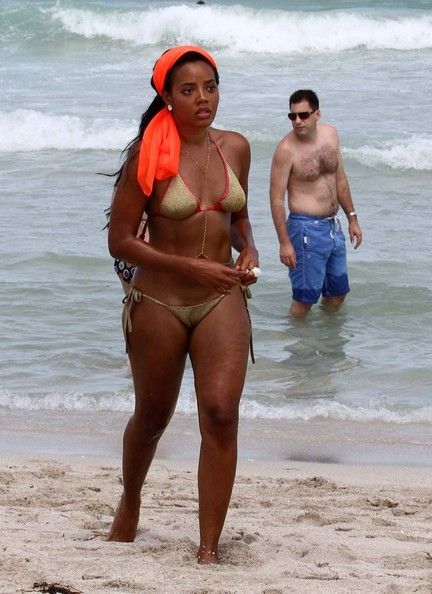 The 24-year-old tweeted about beng happy to be "home". And by home, she meant the beach. She also expressed her excitement for fashion week saying:
Fashion week MIA is making me super excited for NYC fashion week!!! I'm ready!! :) lol
Clearly.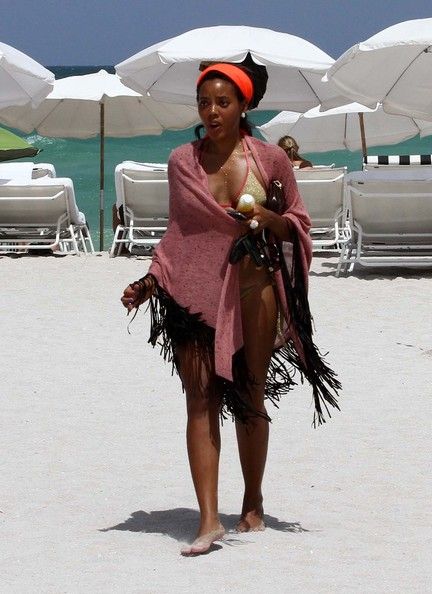 After leavign the beach, Angie popped up at the Mara Hoffman show to kick it backstage witht he designer Mara herself: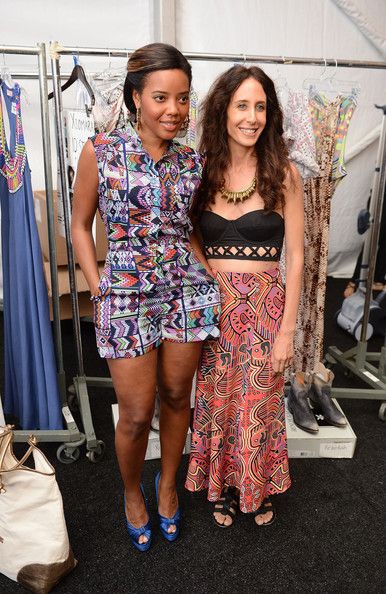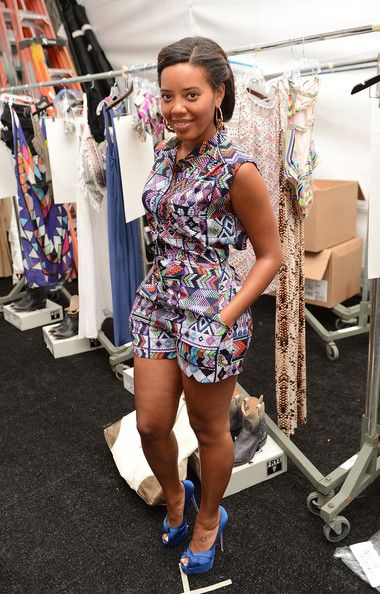 And she kicked it front row with her bestie Regina. Fab times.
Potos: Pacific Coast News/Getty/INF