Brandy, Elle Varner & Kendrick Lamar Rock Philly's Global Fusion Festival
Jul 22 | by Natasha
Fab chicks Brandy & Elle Varner took over the Philly Global Fusion Music Festival stage Saturday afternoon. And we've got pics and video of the ladies, plus Kendrick Lamar & Luke James giving the crowd a hot concert inside...
The free festival--put on by the Philadelphia Multicultural Affairs Congress--saw over 30,000 concert goers. The "Put It Down" singer did a few interviews--including with hosts of The Skorpion Show Makael McClendon & Kevin Simmons pictured above--then turned it out. Unfortunately in these Michael Jacksonesque pants though:
She performed her throwbacks "I Wanna Be Down" and "Baby".
And her latest single "Put It Down."
By the way, her boyfriend Ryan is from Philly, so she tweeted about spending time with his family this weekend. Things are still getting serious with those two. Sweet!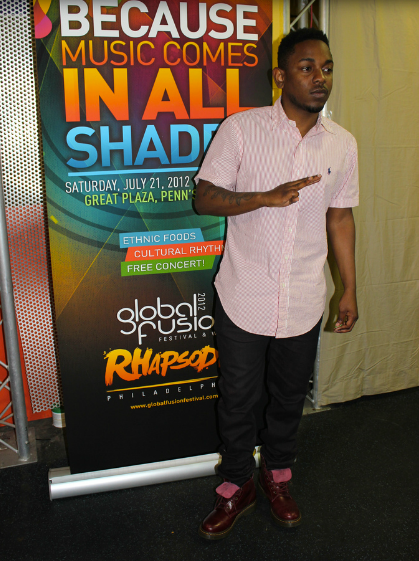 "The Recipe" rapper Kendrick Lamar hit the stage as well: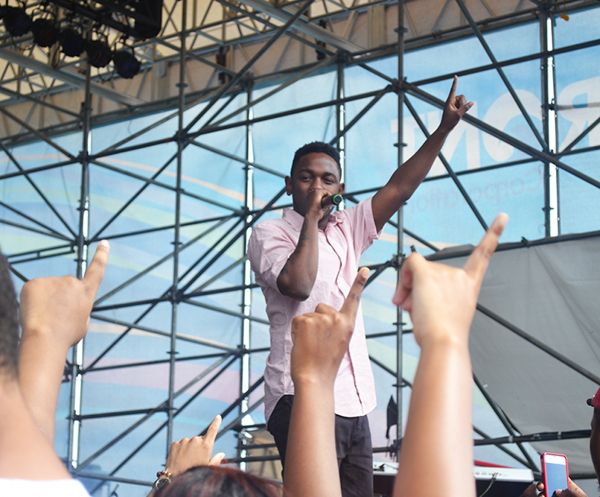 Luke James was there:
And "Refill" chick Elle Varner hit the stage to perform:
And did a few interviews as well.
Check out her performance of "Refill" below:
BONUS: In case you missed it, newbie rap chick Iggy Azalea released her official "Murda Bizness" video ft. T.I. this weekend. And it has a funny Toddlers & Tiaras type theme. Check it:
Pics: MAKAEL MCLENDON/Twitter/Instagram/Court Fowler, Elle Varner Video: Court Fowler