OH: Tyga & His Pregnant Stripper Girlfriend Blac Chyna SPOTTED At Six Flags
Jul 22 | by Natasha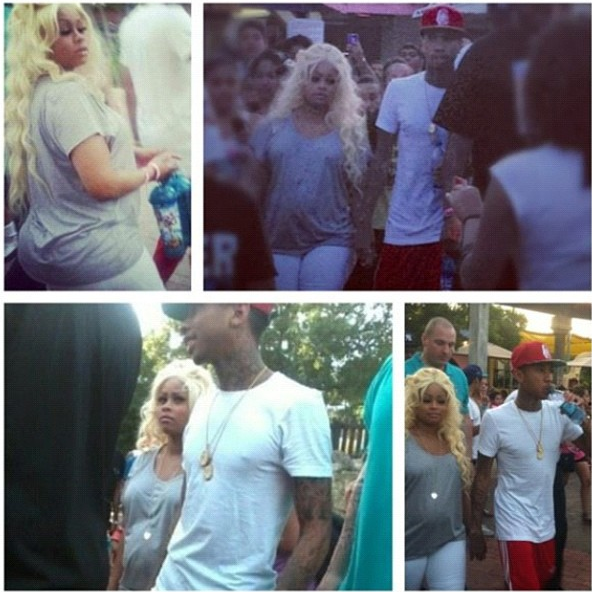 Well isn't this special? "Rack City" rapper Tyga brought his King of Diamonds stripper girlfriend Blac Chyna to Six Flags yesterday. And after a theme park-goer snapped some pics of the twosome together...the rumors of Blac Chyna supposedly being pregnant, became truth.
Pics of the baby bump inside...
YMCMB rapper Tyga is about to be a daddy. The 22-year-old Compton native is about to have to grow up fast. Because his girlfriend, Miami's King of Diamonds (former?) stripper Blac Chyna, who he met on the set of his "Rack City" video, is pregnant.
There were rumors that the "Faded' rapper knocked up his boo, but now there's picture proof. Chick's belly was on full display as they were spotted making their way around Six Flags yesterday.
And Chyna posted the above pic on her Instagram and website saying that blondes indeed have more fun. I'm sure they do. Chick is officially in her own rack city for the next 18 years. And she won't even have to put another leg on that pole...
Congrats!
Pics: Twitter