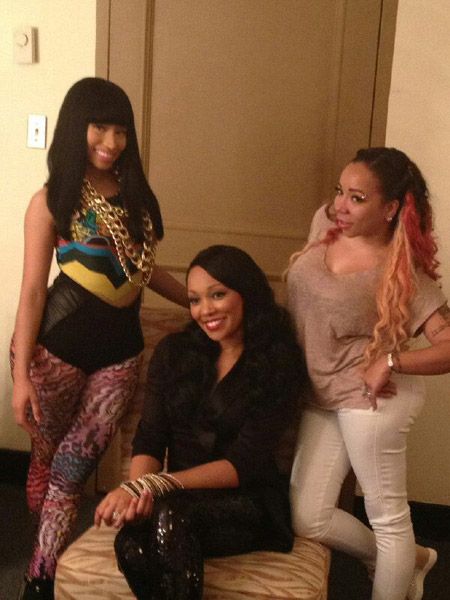 Nicki Minaj rolled her Pink Friday Reloaded tour into Atlanta last night. And she made sure to bring out ATL's finest to hit the stage with her. Pics of Monica, T.I., Scrappy & Buckeey and more hitting up the concert, plus Frank Ocean also rocking the stage in ATL last night, inside....
Backstage and on stage at Nicki Minaj's show in Atlanta last night, the Barb painted the Fox Theater pink as she brought out her celeb friends.
Twitter was packed with pics of Ms. Minaj chillin' with Monica, Tiny, T.I., Waka Flocka, Jeezy, her opener 2 Chainz and more.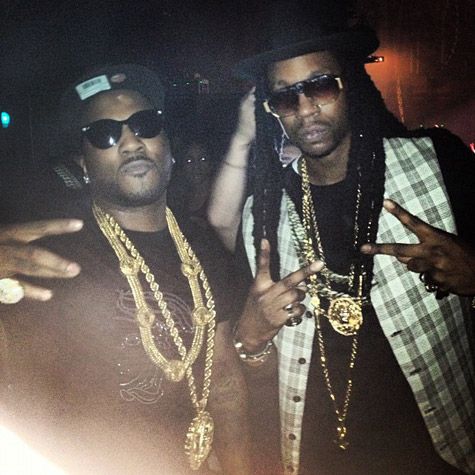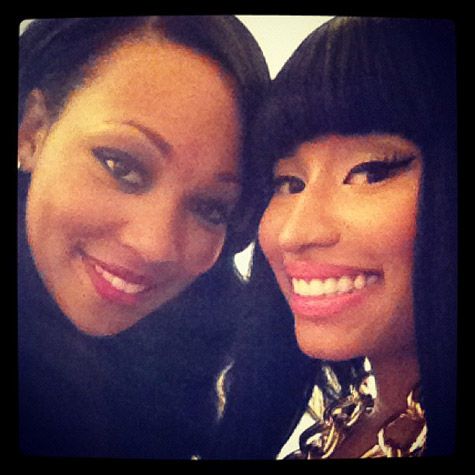 Monica hit the stage to surprise the audience.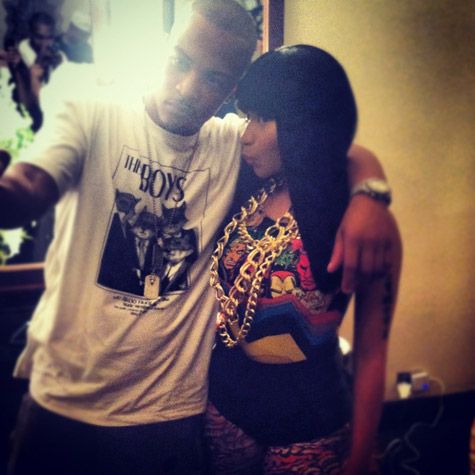 And so did T.I.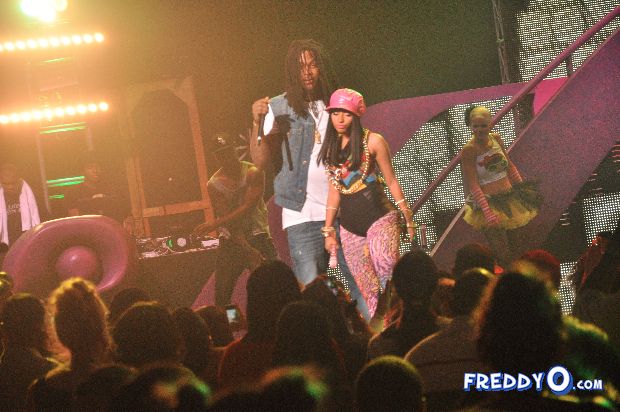 Nicki kept up the theatrics with Waka Flocka (she used to be managed by his mom Deb Antney) and SB.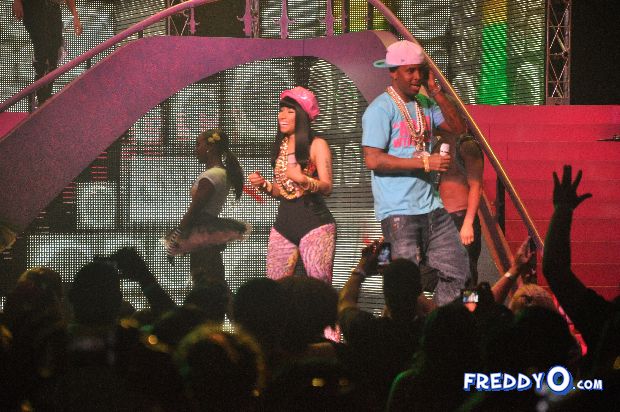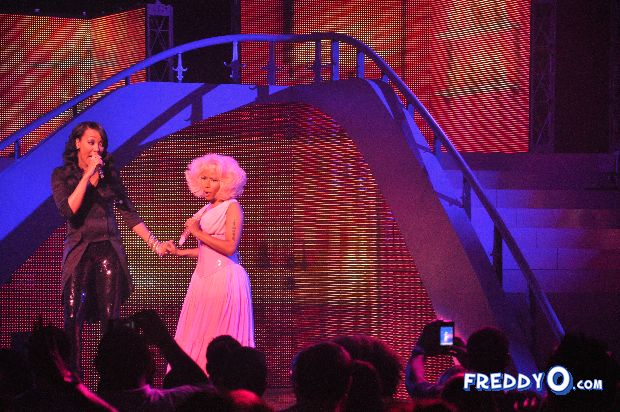 Monica, who performed "Why I Love You So Much," tweeted: "@NICKIMINAJ's words to me as she brought me on stage tonight brought tears to my eyes!! Thank U Nicki"
And Nicki tweeted her Thank You afterwards saying: "Wanna thank: 2chainz, Jeezy, Scrappy, Monica, Bobby V, Waka, T.I. And Chukee. Unbelievable. So grateful. WOW"
And outside the concert:
The Harrises made an exit. Those shoes Tiny...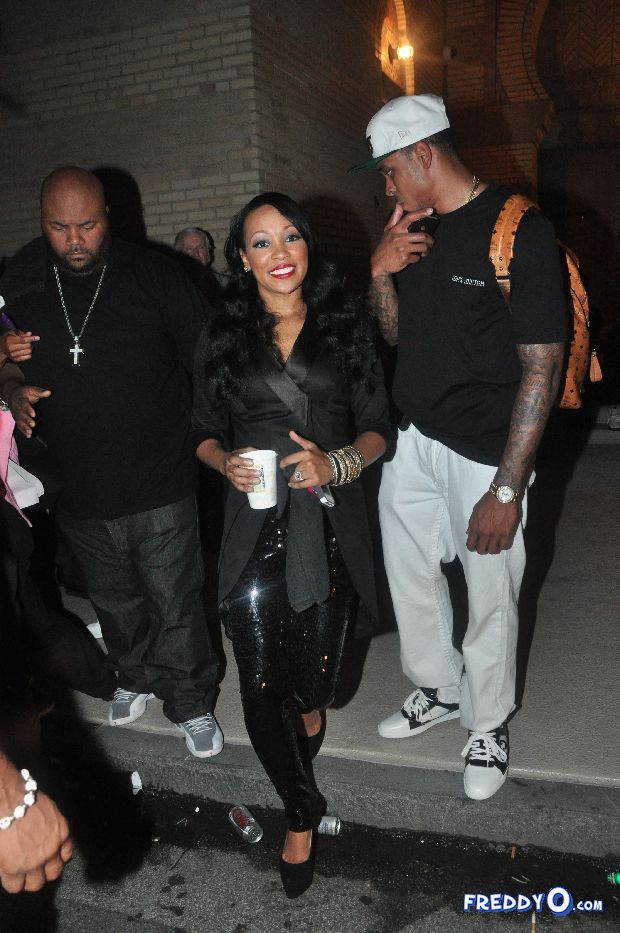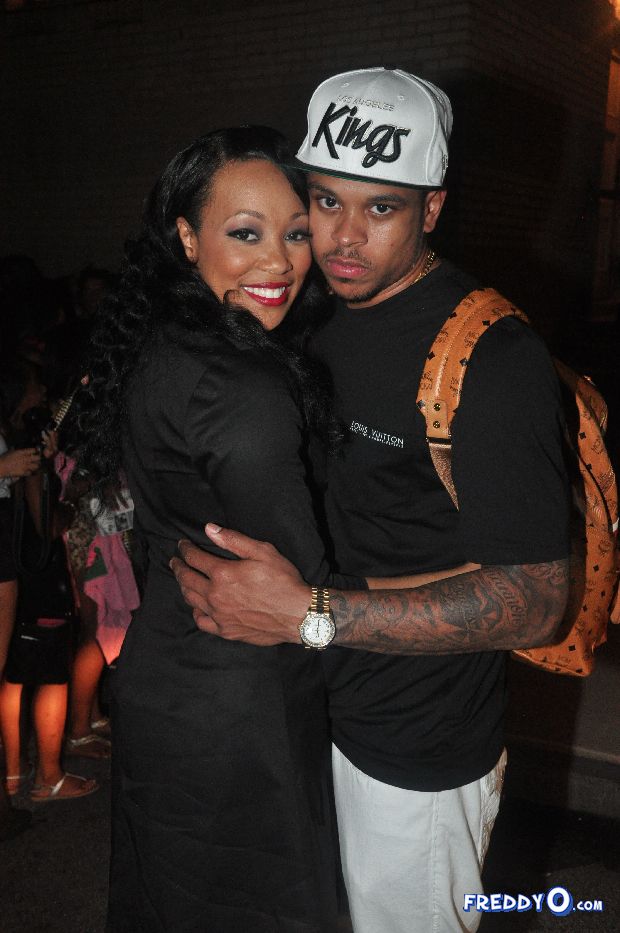 Monica and her hubby Shannon Brown snapped some pics.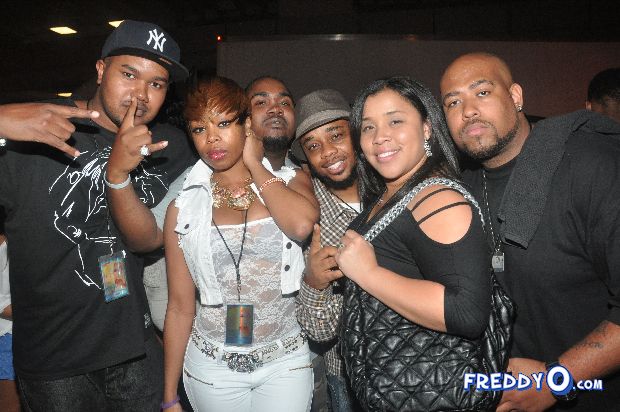 And lookey lookey. Scrappy brought his "best friend"--which we've come to learn means booty buddy--Buckeey to the concert. In her basic best.
And here's video from all the appearances of the night.
Elsewhere in Atanta last night, Frank Ocean floated his Channel Orange tour to the Center Stage Theater: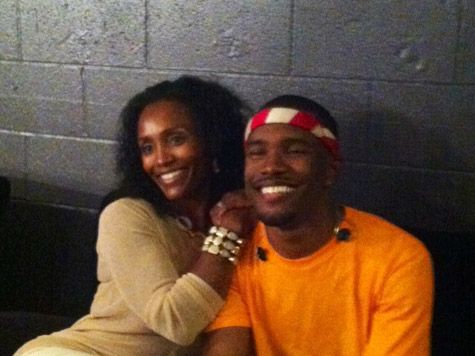 And his uber proud mom Katonya and little brother came out to support. Moms gushed:
Me and my talented one after Atlanta show!!! Great show too!!!
Sweet!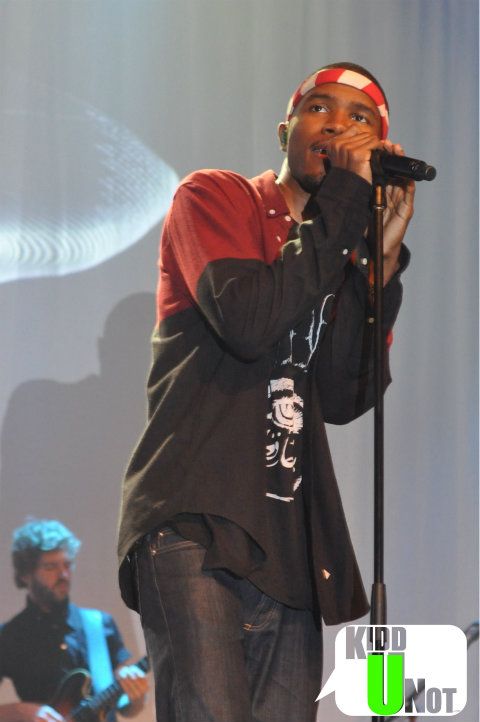 Frank put on a hot show with rave reviews. Next stop for the talented crooner: Terminal 5 in NYC Thursday night. Check out a few vids from Sunday night's ATL stop below:
"Forrest Gump"
"Sweet Life"
EXTRAS:
1. "Alleged" Aurora theater shooter James Holmes faced the judge today in his first court appearance. He literally dozed off several times and slept in the judges' face, looking completely out of it the entire time. Talking heads suspect he's going for an insanity plea. STORY
Pics & Video: Twitter/FreddyO.com/Kodak Boi-KiddUNot.com/ATLNightspots.com