RUMOR CONTROL: No Break Up Here--Karrueche Spotted Shopping In Cannes After Arriving With Chris Brown
Jul 24 | by Natasha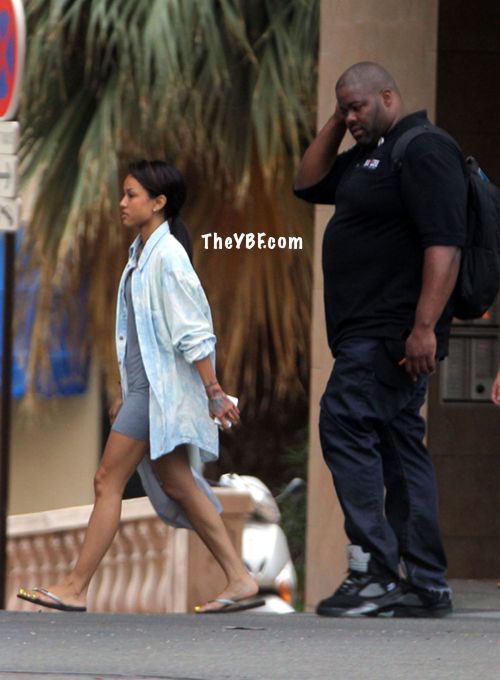 With the rumor mill turning yesterday with unverified reports that Chris Brown "dumped" girlfriend Karrueche before taking off to Cannes--to ALLEGEDLY be with Rihanna while working on a video--the proof is in the pics that the rumors are likely untrue.
Karrueche actually jetted to Cannes with Chris--and she was spotted out and about yesterday after their arrival. Pics inside...
Hold your horses. Looks like there's no break up afterall. Not that we believed it in the first place--but reports about a breakup on the net yesterday spread like wildfire. Other sites reported that Chris was in Cannes likely to chill with Rihanna, as the pop star chick tweeted yesterday afternoon that she had just arrived in Cannes from St. Tropez.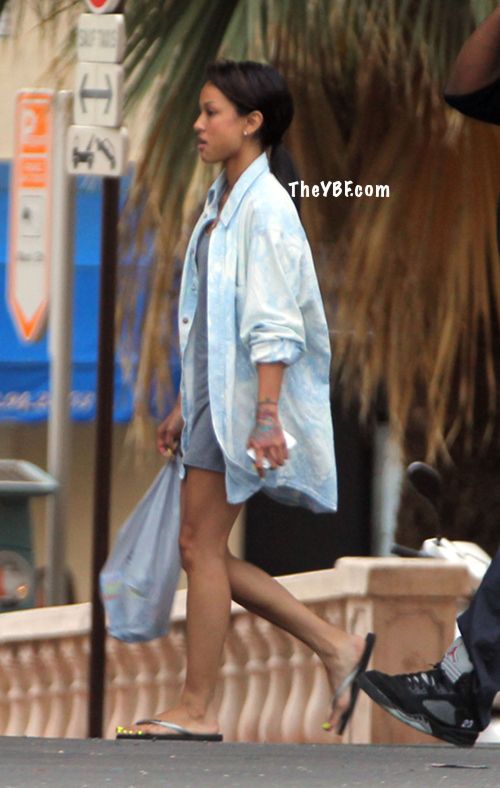 Kae's still in the picture--and right by her man's side. She was spotted hitting the shops in Cannes with Breezy's bodyguard while Chris shot Swizz Beatz's music video in the French Riviera city alongside Ludacris and Lewis Hamilton.
As Cannes turns....
Pics via FAME