HOLLYWOOD COUPLES OUT & ABOUT: Michael Strahan & Nicole Murphy + Don Cheadle & Brigid + Ron Artest & Shin Shin
Jul 30 | by Natasha
It was a weekend for couples as plenty of them were spotted out and about in L.A. We've got "Hollywood Exes" star Nicole Murphy out with ehr boo Michael Strahan, actor Don Cheadle on a night out with his long time girlfriend of 20 years, and Ron Artest still parading around his chick Shin Shin...
Now that Nicole Murphy is raking in her own dough, she's more than happy to ride around and spend it. With her retired football player boyfriend Michael Strahan. The two were spotted shopping and chillin' around Malibu this weekend.
Nicole always looks great.
Also in L.A., Laker baller Ron Artest was spotted for the second time in one weekend with his artist turned girlfriend Shin Shin: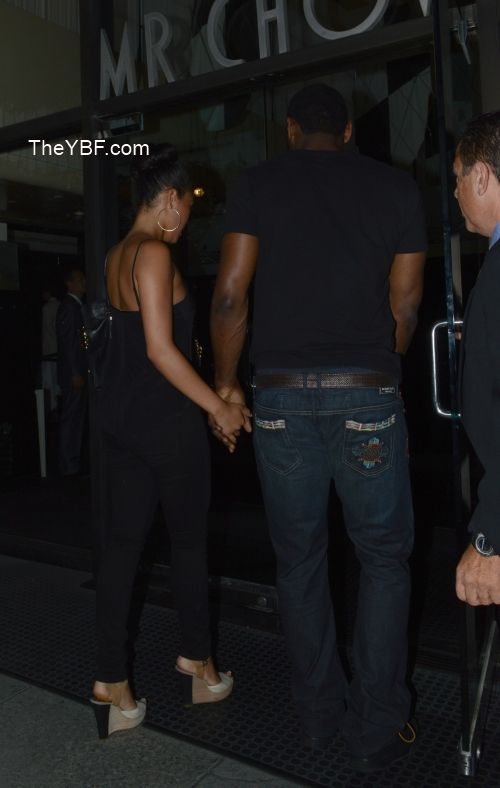 The two went out to Mr. Chow for some grub. Dude looks like her daddy.
Also at Mr. Chow last night, Don Cheadle took his longtime girlfriend and mom of his two kids, Brigid Coulter, to dinner after his TCA event for his provocative show "House of Lies":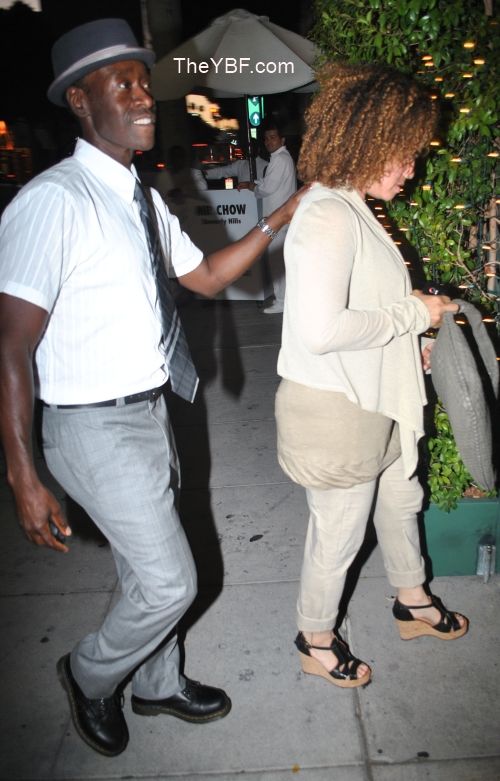 Don recently explained on "Chelsea Lately" why the twosome have chosen not to take the plunge and get married...after 20 years and 2 kids. He also explained why he tends to call her his wife anyway:
"I say 'wife' because it's just easier. We have 2 daughters --17 and 15--and my daughter just went on a college tour. I fee like if we've done this for 20 years and it aint broke, we're not going to change anything."
He says Brigid is an actress and also designs homes. As for how they managed to stay together so long, he said they've "been through some pretty major stuff."
EXTRAS:
1. Colorado theater shooter facing 142 counts. STORY
Pics: FAME/Pacific Coast News/SPLASH