Brandy REVEALS Photos From "Put It Down" Video With Chris Brown
Aug 01 | by _YBF
Singer Brandy has revealed photos taken on the set of her "Put It Down" video shoot with Chris Brown. And we've got the lovey dovey flicks inside.
Brandy and Chris Brown got hugged up on the set of her Hype Williams-directed video for her single "Put It Down." In the video, shot earlier this month, Brandy will stand in front of two Ferraris and perform a dance routine choreographed by Frank Gatson Jr.
Meanwhile, her album, Two-Eleven, hits stores October 2.
And in case you missed it....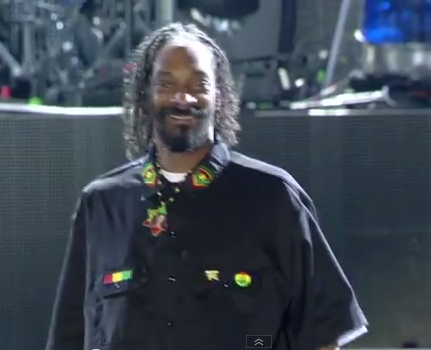 On Monday, Snoop Dogg announced via a press conference this week that he will be changing his name to "Snoop Lion" because of a spiritual awakening he had in Jamaica recently. Could that spiritual awakening have anything to do with the ridiculousquantity of ganja he likely smoked. While in Jamaica working on his new reggae album Reincarnated, the rapper visited a Rastafarian priest who inspired him.
He explained what led to the spritual awakening saying,
"I want to bury Snoop Dogg, and become Snoop Lion. I didn't know that until I went to the temple, where the High Priest asked me what my name was, and I said, 'Snoop Dogg.' And he looked me in my eyes and said, 'No more. You are the light; you are the lion.' From that moment on, it's like I had started to understand why I was there."
He later added,
"I have always said I was Bob Marley reincarnated. I feel I have always been a Rastafari. I just didn't have my third eye open, but it's wide open right now."
If the name change intrigues you, you can see Snoop Lion recording the Reincarnation album in a documentary film that premieres at the Toronto International Film Festival in September. Watch the trailer below: