TAKE IT TO THE STRIP CLUB: Rick Ross' BOOTY-FUL Album Release Party At Perfections
Aug 02 | by Natasha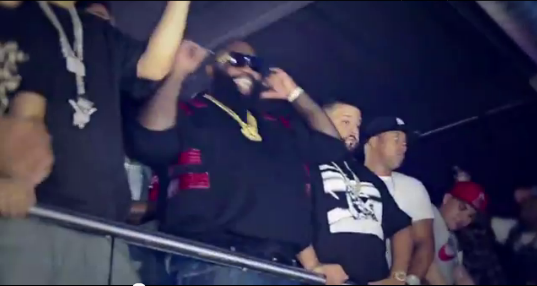 What's a man to do once he's making loads of cash off his newest album? Drop it on some strippers of course. Check out video footage of Rick Ross, Wale, MMG, and Khaled doing what they do best at Perfections Strip Club last night celebrating the God Forgives, I Don't album release...
Over in Queens last night, cash was falling from the sky as the Maybach Music boys dropped their stacks on the booty poppin' strippers below.
Not even sure we want to know how Wale found this wig on the stripper floor. Anywho, peep the footage below from the album release party if you're interested:
Boys will be boys.