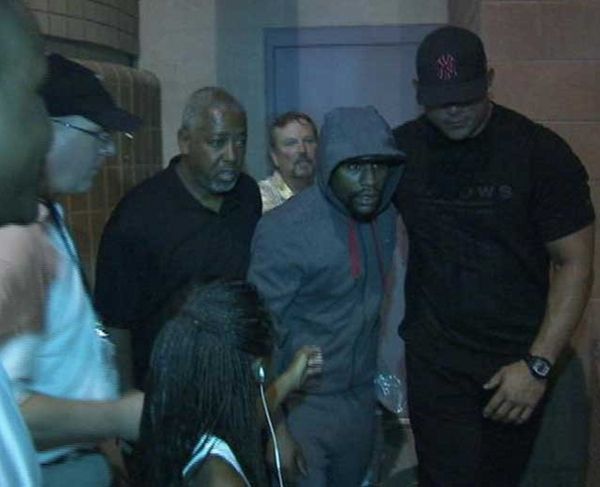 Thank goodness for good behavior rules. Boxer Floyd Mayweather was released from jail yesterday one month early. And after all his complaints of not being able to work out like he wants to or eat gourmet food, he can go back to his life of luxury. And yes, his bestie 50 Cent was there to welcome him home too, of course.
Deets inside...
Good behavior pays off. After being admitted to the Clark County Detention Center in Las Vegas on June 1, Pretty Boy Floyd was released around midnight after serving 63 days of his 87 day sentence. All because he was a good resident of the jailhouse during his time.
FOX News Las Vegas reports his release time was 12:08am Friday. Floyd was serving a 3-monthsentence after pleading guilty to the battery of his baby moms and misdemeanor domestic violence charges. Check out video of Floyd leaving the detention center below:
UPDATE:
Floyd posted the above pic a few minutes ago to his Facebook page saying, "Thanks for all the support and God Bless to everyone who wrote me."