Because Drake is allegedly producing a new Aaliyah album--according to him--producer Timbaland spoke out saying it shouldn't happen unless he and Missy are involved. Deets inside.......
While Drake has announced that he's going to produce an Aaliyah album (and feature her vocals on his next project), this is news to Timbaland. When asked about it by The Breakfast Club over at Power 105, the VA super producer, who featured Drizzy on his "Say Something" track three years ago, revealed that no one has talked to him about the project.
"I know they trying to drop some Aaliyah records, but if he do it, it should be with me and Missy. The proper way for him to do that would be for me, him and Missy to be all on the record. But to put it on his record, would just not be right."
Do you agree?
Meanwhile, Drake, who already has an Aaliyah tattoo, got inked up again to honor his hometown of Toronto. The tat says 416 in honor of his town's area code: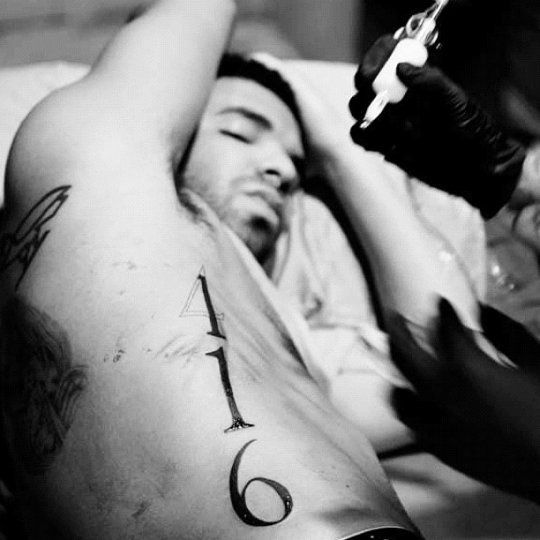 Listen to Timbaland discuss Drake and more below: