Kanye West And Kim Kardashian Hit The Bedroom With Kevin Hart! + Emily B & Fabolous Spotted Post-Jamaican Vacay
Aug 08 | by _YBF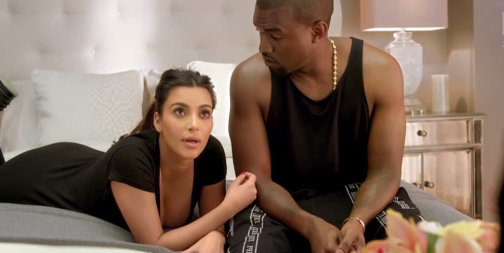 Kanye West and Kim Kardashian lent a hand to Kevin Hart, who will host the 2012 VMAs, by appearing in a funny skit with him for a promoi. Watch inside and find out what Emily B had to say about Mimi Faust....
In a new promo for the 2012 VMAs, 'Ye & his "perfect b*tch" star with funnyman Kevin Hart. Kevin is trying his hardest to "join" the duo at the show by dressing like them and hanging with them and trying to get a triplet-style celebrity name. So Kim has not one, but two famous black men in her bedroom all to herself? Her fantasy has been fulfilled.
Watch here:
In other rappers-and-their-chicks news: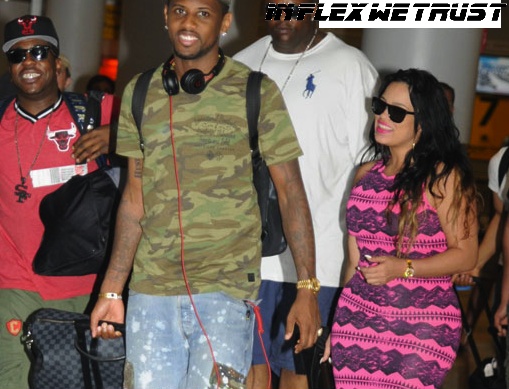 Emily B., former star of "Love & Hip Hop," was spotted at the airport--in a pink & black ASOS dress--with her man Fabolous as they returned from Jamaica this weekend. Fab was performingfor Jamaican Indepence Day.
Em recently spoke out against being compared to Atlanta's "L&HH" star Mimi Faust saying,
I mean I spoke to Mimi and watching her I felt for her. I understand how it feels to love someone and feel that pain, but I've never been through anything that she's been through. Fab only has one child with me so I don't know what that feels like to have a man with many. I've never dealt with anything on that level in my life. Her story is a strong powerful story that I can't even imagine going through.
Well I guess that sums it up.
Photo via In Flex We Trust