Hosea Chanchez SUITS UP For DENIM MAGAZINE's Fall 2012 Issue
Aug 08 | by _YBF
In the fall issue of DENIM Mag, "The Game" star Hosea Chanchez gets suited up for fashion. See highlights inside......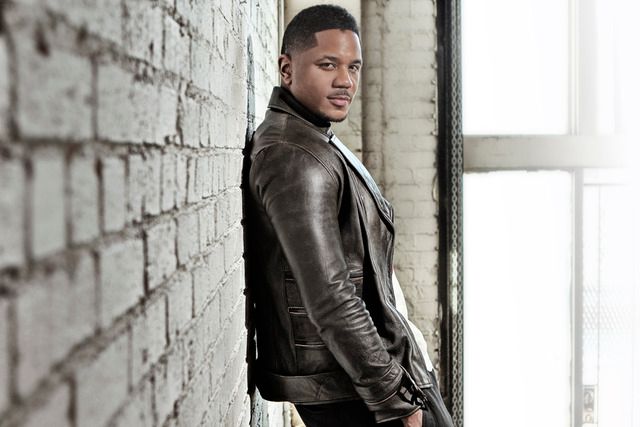 "The Game" star Hosea Chanchez donned a few dapper threads for the latest issue of DENIM Magazine. Inside, he dishes on his long distance relationship and how he makes it work. And how he's nothing like his playboy, arrogant, self-centered character "Malik Wright":
Highlights:
DENIM: How is your "Malik Wright" character different from who you are?
HC: I am totally different from my character, Malik. The only similarities we have are being raised in a single-parent home. I'm a nice guy.

DENIM: Spin the threads. Are you dating and if so...who is it?
HC: Yes, but I'm not telling! (laughs) It's her life too. I will tell you that we've been together off and on for about...well I'll just say it's been a while. (laughs)

She lives in New York and is in the fashion industry- that's all I'm saying! (laughs) I'm in a long distance relationship.

DENIM: How is this long distance relationship working?
HC: It's HARD! She use to live here [L.A.], but now she's in New York working. You know it's crazy when people meet up and life takes you in a different direction and you see that person a little differently than you did before. There's an appreciation...now and then again...Having that distance can possibly be too comforting to me, but I don't want to think about it in that way. We're just in a good space right now and luckily I can afford to travel and so can she.

Looking good Hosea!
Photographer: Will Sterling / Stylist: J.Bolin