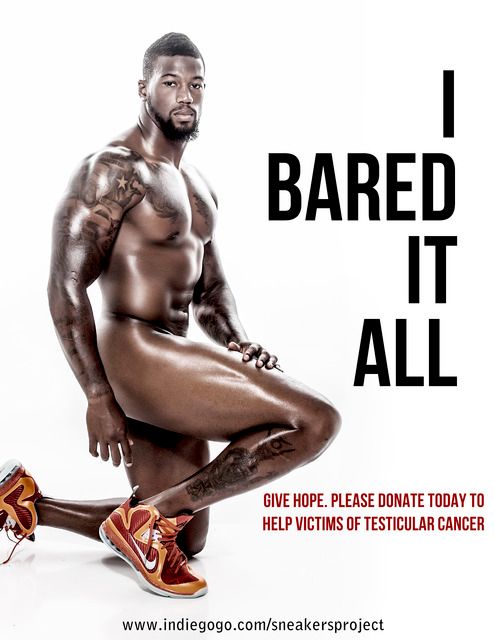 Oh? Sexy Atlanta Falcons football player Ray Edwards is spreading the word about testicular cancer. See his nude campaign pic inside and get deets....
Atlanta Falcons defensive end Ray Edwards is putting his sexy physique to good use again......and this time it's for testicular cancer. The baller is helping to spread awareness about testing, prevention and treatment of testicular cancer for The Sneakers Project.
The Sneakers Project collects fund and donates to victims of the cancer. The disease, which kills more men under the age of 30 than women with breast cancer, is very treatable when detected early.
Donate to the project here and contributors can also purchase a book or portraits connected to the project.
Watch video about the project below:
Giving back looks damn good...