Papa T.I. POPS OFF On Instagram Followers For Talking Ish About His Wife...And Asking His Underage Daughter For Sex!
Aug 10 | by Natasha
When you mess with "The Kang" of ATL's family, expect an Instagram ass whoopin. T.I. went all the way in on some followers recently who had some smart remarks about his wife, Tiny. And he lit even further into a follower who propositioned his underage (step) daughter Zonnique for sex on the social networking site.
See how PaPa T.I.P. handled that ish inside...
Oh snap. Apparently T.I. is tolerating no disrespect on his (or Zonnique's) Instagram page. The rapper & reality star made an example out of a few of his 168K followers yesterday when he posted the above pic of him & Tiny for Throwback Thursday.
A few followers gave backhanded compliments saying how pretty she USED to be, before she f'd her face up. Mr. Harris wasn't having it. And responded with threats. We put check marks by the commenters' words and then T.I.'s words to make it easier for the Instagram illiterate: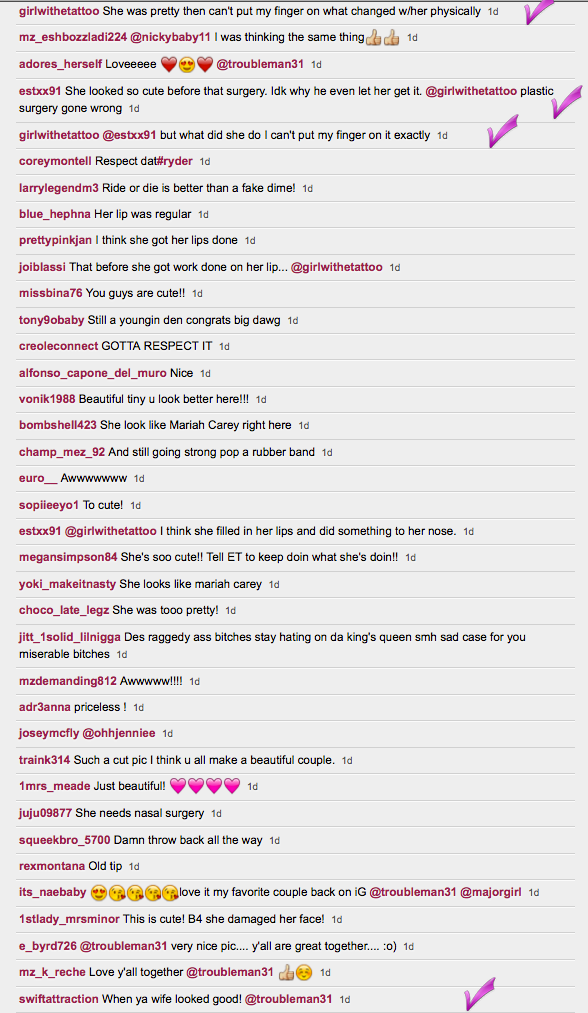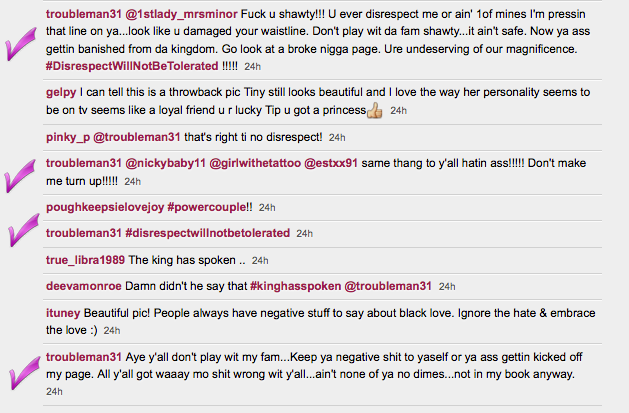 But that wasn't all. Tiny's daughter & T.I.'s stepdaughter Zonnique posted a pic on Instagram as she always does yesterday. And an inappropriate comment about the 16 year old--asking her "could he f**k"--set Papa TIP off. And we don't blame him. Peep what T.I. (troubleman31) had to say (Zonnique has already erased both the original comment and her stepdad's):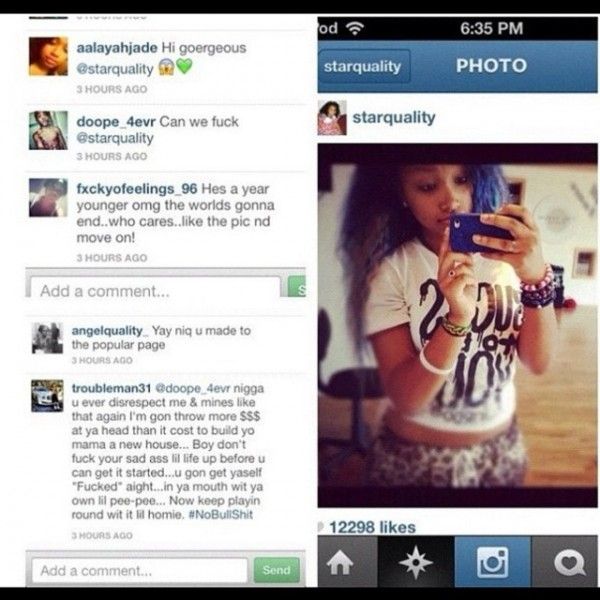 Feel like these are lines straight off the set of ATL 2.
Sources: Instagram/RealkTalkNY