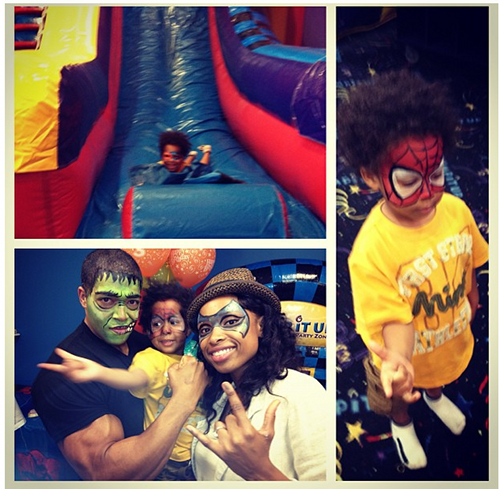 Jennifer Hudson's baby boy is growing up! She and fiance' David Otunga looked like they had tons of fun for David Jr.'s 3rd birthday party in Chicago yesterday. Pics inside of the cute inflatable adventure party...
Baby David tuned 3 on Friday. So his parents gave him a party fit for a super-hero adventure loving kid. Jennifer & David had David Jr.'s b-day party at Pump It Up back in their hometown of Chicago. The place is an indoor playland filled with tons of inflatable rides.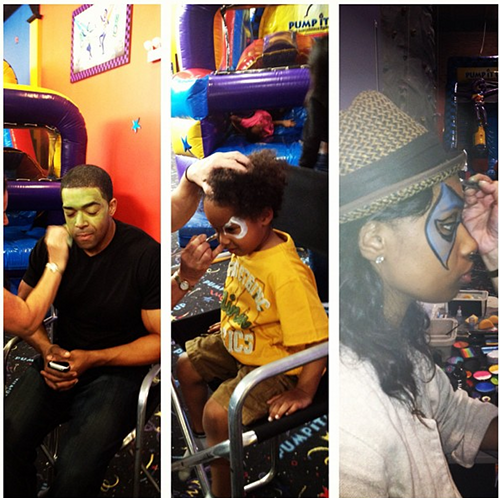 The fam also got their faces painted and became Frankenstein, Spiderboy & Catwoman. Jenny tweeted:
Happy 3rd bday boss baby!!! U r the greatest n best Blessing ever! God is so good!!!
And pics of daddy and son flossing their guns: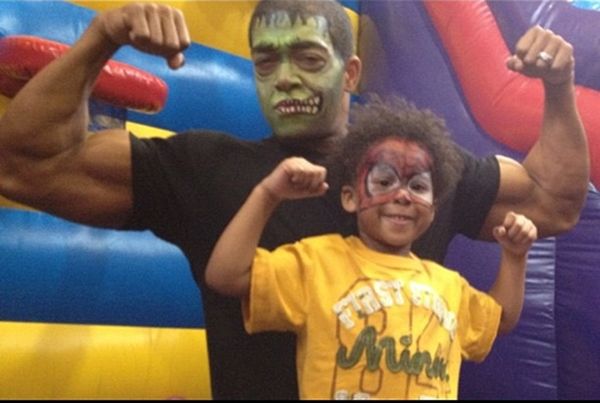 Baby David had two cakes--one was a cookie cake and the other a 3-tower Disney cake: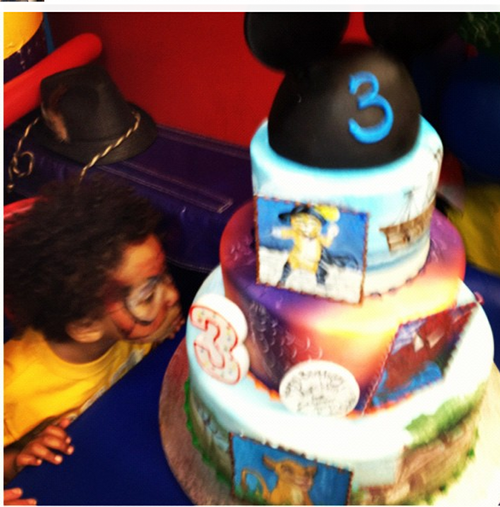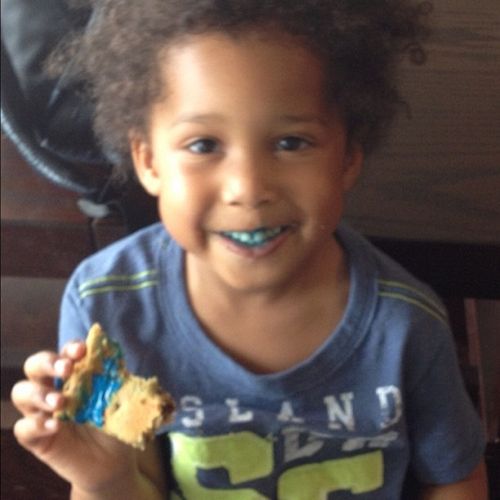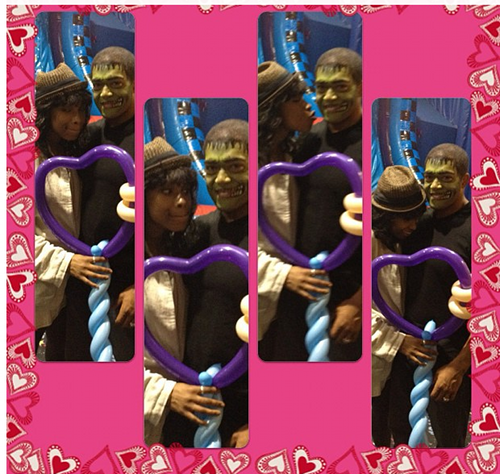 Fun times all around.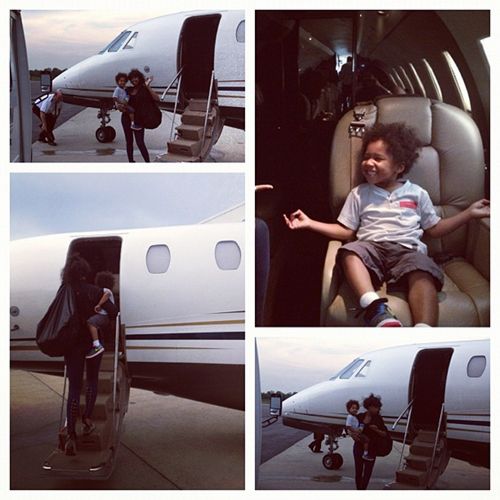 By the way, Jr. arrived in style for his party in the Chi...via a private jet with his mommy. Oh the life of YBF kiddies...
Pics: Jennifer Hudson's & David Otunga's Instagrams