Evelyn Released From Hospital, Chad Released From Jail + Eric Williams Takes Cheap Shots At Their Domestic Dispute
Aug 12 | by _YBF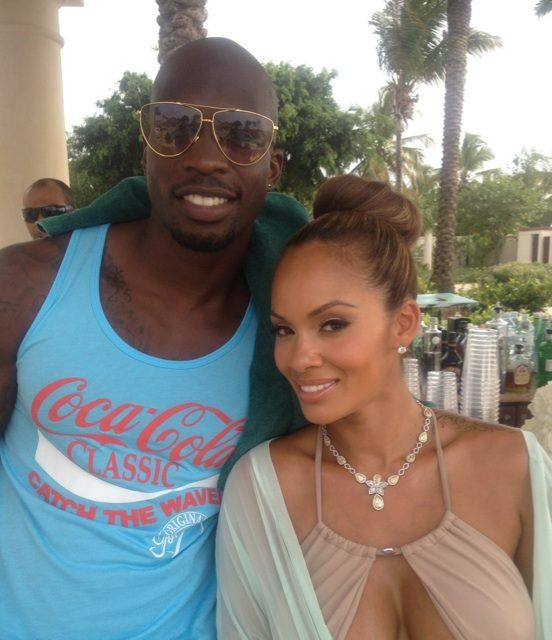 Evelyn Lozada has been released from the hospital following an altercation with hubby Chad Johnson. Get the deets on their situation inside and see what former NBA baller Eric Williams had to say about the "knot" on her head.
We told you earlier about the heat-butting domestic dispute between Evelyn and Chad (pictured above the day after their wedding last month) and now more deets are emerging. Though Ev has been released from the hospital and is safe with friends now, last night was another story. According to the police report that just surfaced, TMZ reports she fled to a neighbor's home after Chad head-butted her during an argument about a receipt for condoms. Allegedly, he began screaming, "I don't give a fuck! I don't give a fuck about my career!"
Once Ev was located, an officer on the scene said he observed a 3 inch laceration on her forehead. But when he spoke to Chad, he was told that Ev yelled "Fuck it!" at him and then head-butted HIM!
Later, Chad was arrested and taken to Broward County Jail on one charge of domestic violence.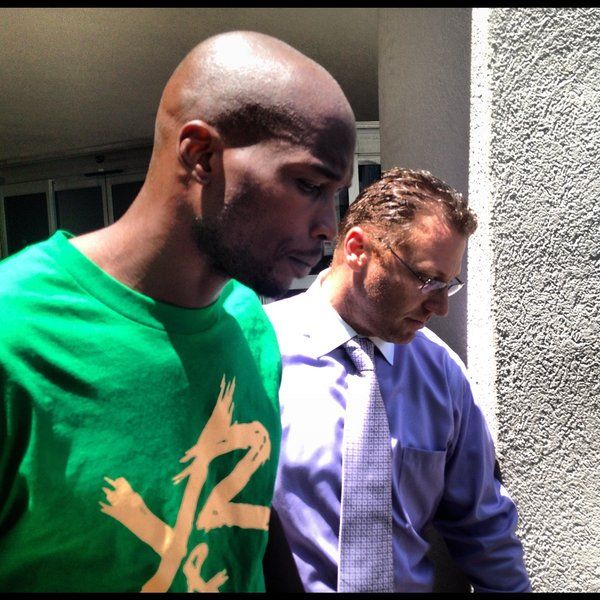 He posted bail of $2,500 this morning (pictured above leaving jail this morning) and was ordered to stay away from Ev.
Chad's bosses at the Miami Dolphins are "aware of the situation and are in the process of gathering relevant information," according to Dolphins spokesman Harvey Greene.
And to throw salt on a wound....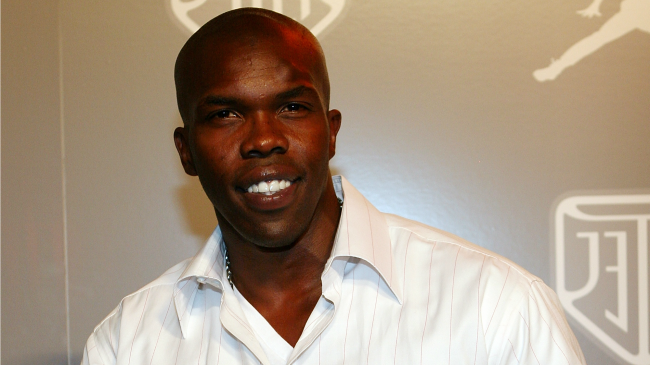 Eric Williams, the estranged hubby of Ev's frenemy Jennifer Williams, took a few shots at Ev when he heard about the dispute. He tweeted, Hey @EvelynJohnson...... I bet that #knot on your head more #shinier#Prince_of_NewARK than mine....
He had moe jokes saying, Lets do our Own show, called "2Bumps you can't get enuf" We Good..... @hisKnotThenSaid, said he needs a companion..
He even threw a dirty joke in saying, I guess @EvelynJohnson really do like rough #sex.. a little over-board this time Chaddy... I said it..
Oh Eric...