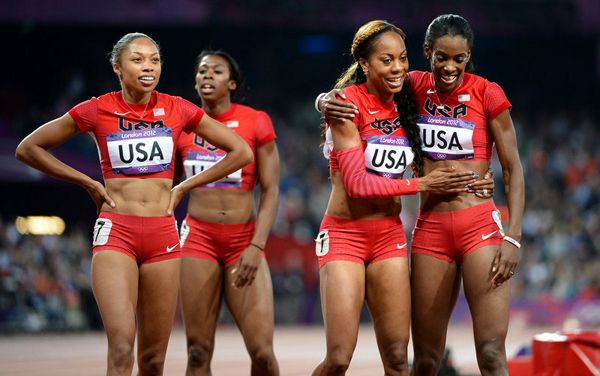 Saturday was all about the ladies over in London. The YBF Chicks of TEAM USA racked up medals left and right, and we're loving it. Check out which YBF folks from TEAM USA are coming home with more medals from Saturday...
Inside the Olympic Stadium, Allyson Felix, Francena McCorory, Sanya Richards-Ross and DeeDee Trotter celebrated after winning the Gold medal in the women's 4x400 relay. This is Allyson's 3rd Gold medal, which makes her the female Track & Fielder with the MOST medals achieved in London. This is Sanya's second Gold.
The ladies set a world record Friday night in the 4x100. The level of FAST on that track...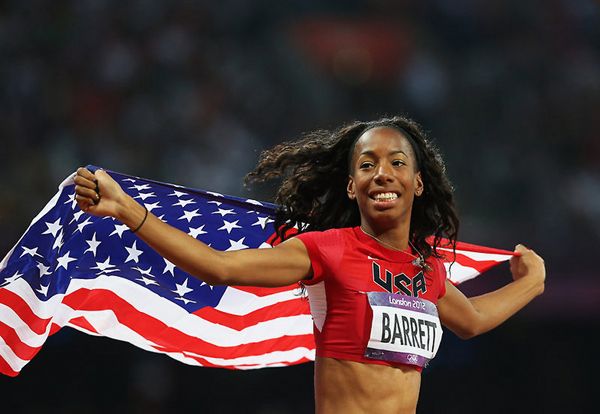 YBF Long Jumper Brigetta Barrett copped a silver medal Saturday night.
And earlier in the day, the Women's Basketball team struck GOLD in their domination of France. This is TEAM USA Women's b-ball FIFTH straight Gold medal at the Olympic Games--so they've been holding the title for 20 years.
Congrats to the ladies for dominating the entire Olympics...and Candace Parker for being the leading scorer Saturday night!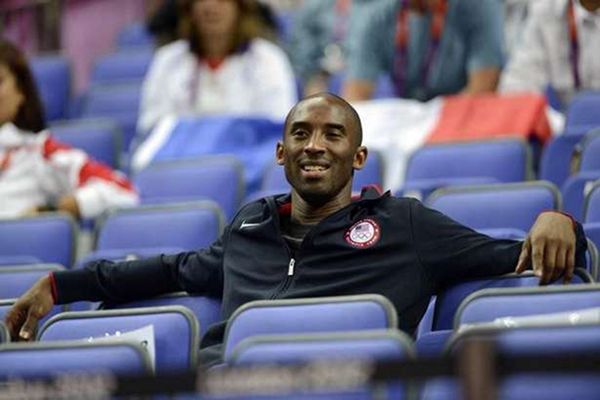 Kobe and Chris Paul (not pictured) supported the ladies at their game.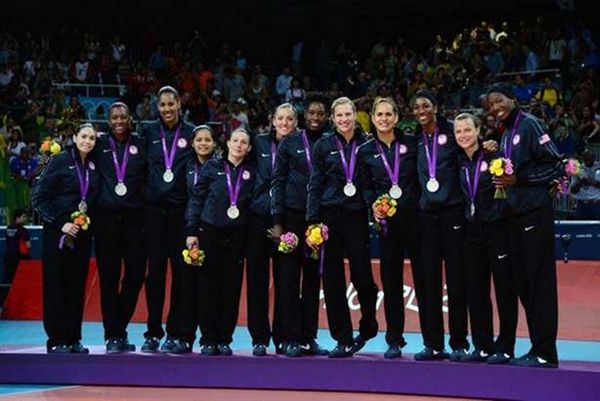 And Women's Volleyball got the silver Saturday afternoon in a crushing game against reigning champs Brazil. It was a shocker and a nail biter as the ladies KILLED the first match. But lost the following 3. Still, they dominated throughout Olympics proving they're a force to be reckoned with. Especially Destinee Hooker who was a BEAST this Olympics.
And we can't leave out the fellas: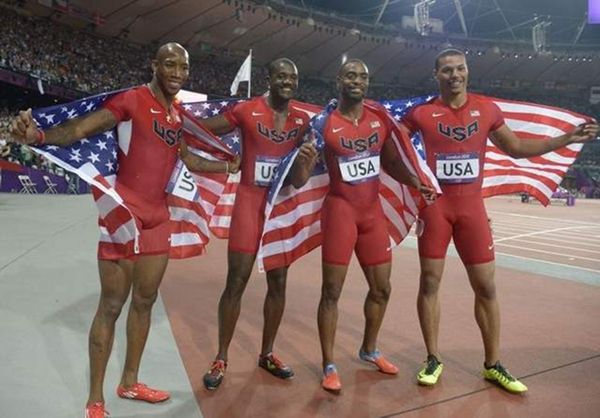 Men's 4x100 relay went down Saturday night. And TEAM USA came out with the silver. Congrats to hotties Trell Kimmons, Justin Gatlin, Tyson Gay & Ryan Bailey.
Tyson showed love to the ridiculously talented Usain Bolt who led his Jamaican relay team to GOLD: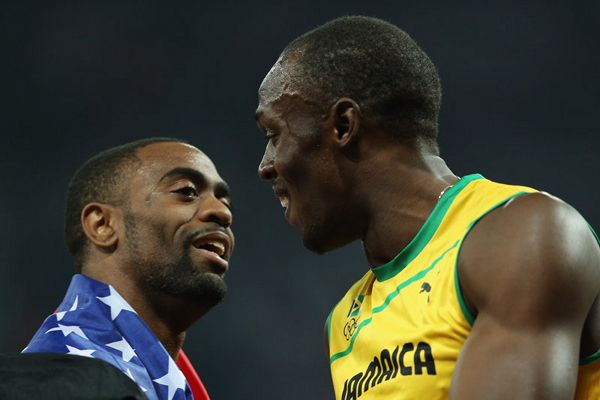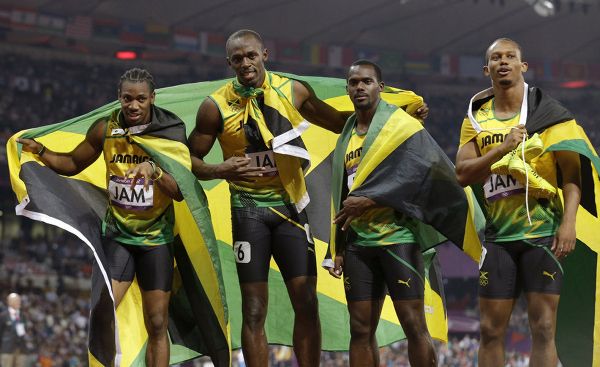 And because they've been killin' these Olympics--Congrats to Jamaica's Yohan Blake, Usain Bolt, Nesta Carter, and Michael Frater who broke the world record for the event.

Kobe, LeBron, Kevin Durant, Chris Paul & the rest of TEAM USA are playing the Men's Basketball Gold Medal Game against Spain as we type.