Brandy STEAMS UP NYC In Short Shorts + Janelle Monae Is The New Face of COVERGIRL!
Aug 14 | by _YBF
R&B singer Brandy was spotted out and about in NYC today looking hot. Find out what she's up to in the city and get the deets on Janelle Monae becoming the latest face of COVERGIRL!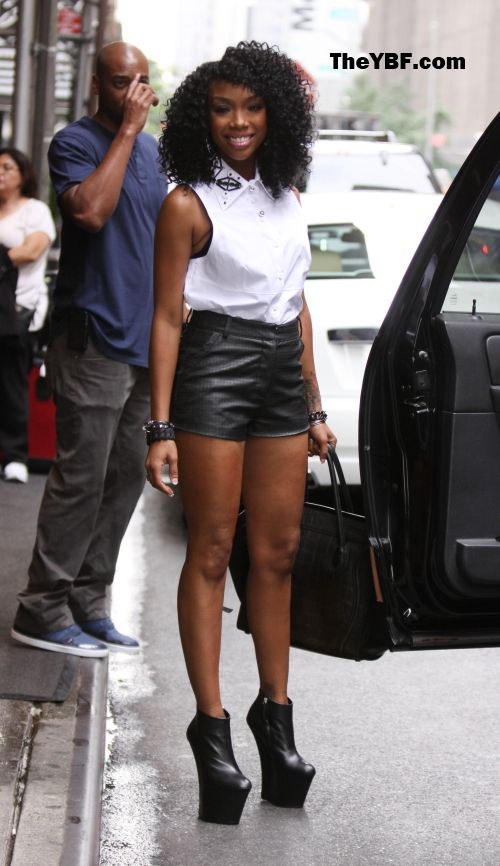 While rocking some premium Giuseppe Zanotti heeless wedges, Brandy was spotted strolling through NYC today. She's on her promo rounds in her black short shorts and black croc Celine bag that we're loving.
Later on today, she'll be on "106 & Park" premiering her new "Put It Down" video featuring Chris Brown that we told you about. Will you be watching?
In other fab chicks in music news..........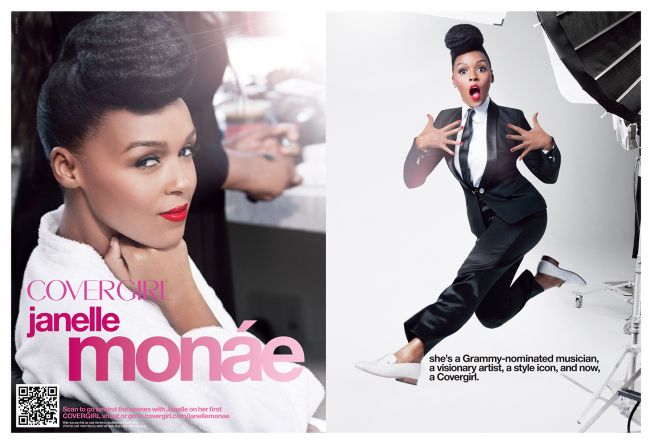 Singer Janelle Monae has been named the newest face of CoverGirl! She'll be featured in a 10-page ad in VOGUE's September Issue (with Lady Gaga on the cover). She said that the honor was absolutely significant to her, especially since she usually does her own makeup for her major performances. The "Tightrope" singer tells VOGUE:
"Growing up and trying to find myself as a woman and experimenting with makeup, I'd go buy magazines. I'd see Tyra Banks [in the CoverGirl ads] and I'd think, Wow, she's beautiful. It never looked like she had on too much makeup. There was just something clean and classic about her face."
Janelle dished on her makeup for her performances saying that she's experimenting with CoverGirl's Lash Blast Mascara. "I keep my eyes pretty simple but I like to make [my lashes] a little darker and thicker.
And about how her new role will be used to empower women around the role:
"I believe it's time that women truly owned their superpowers and used their beauty and strength to change the world around them. One of my core values is to help redefine what it means to be a strong and beautiful woman in the music and fashion worlds and to empower the wonderful things that make us unique. Becoming a COVERGIRL is truly an honor and a gift: it opens up a new platform for me to inspire women to feel stronger, braver and more beautiful inside and out."
More sneak peeks from the ad campaign: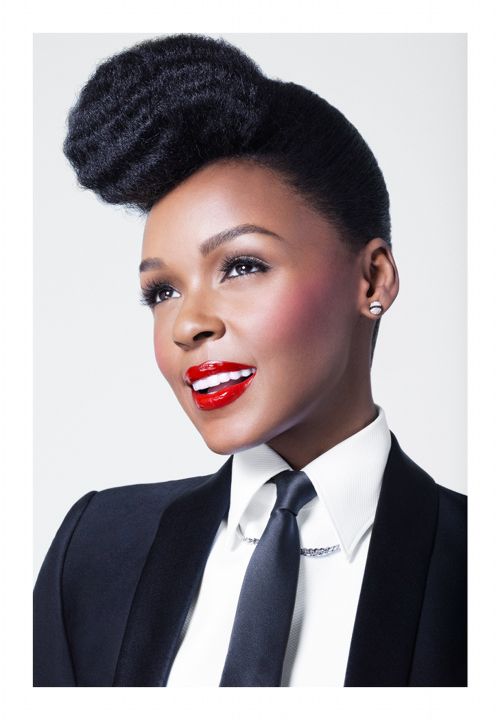 Congrats to Janelle!

PICS: SPLASH/CoverGirl