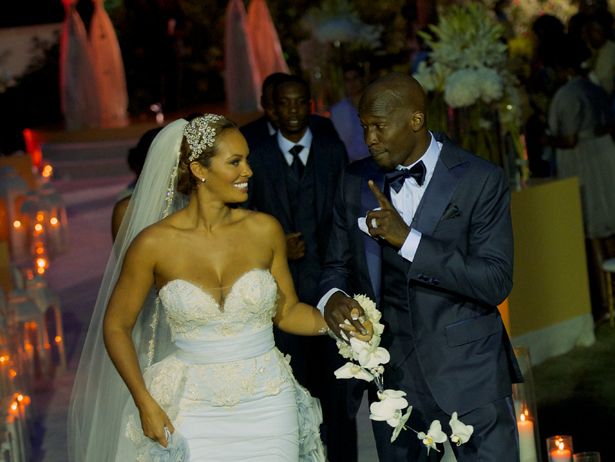 As drama rages in her life, Evelyn Lozada has spoken out for the first time since Saturday's domestic violence incident with husband Chad Johnson. And she's pissed about what he's telling folks. Get the deets inside and find out about Chad Johnson's past issues with domestic violence.
Now, Ev is speaking out about the events from Saturday telling Entertainment Tonight that she is upset Chad is not taking responsibility, is blaming HER, and she says he needs to get help. Her just released statement is below:
"It is with great sadness and much trepidation that I release this statement addressing the domestic violence incident that happened this past Saturday. I am deeply disappointed that Chad has failed to take responsibility for his actions and made false accusations against me, it is my sincere hope that he seeks the help he needs to overcome his troubles. Domestic violence is not okay and hopefully my taking a stand will help encourage other women to break their silence as well. I'm grateful to my family, friends and fans for the outpouring of support during this difficult time."
I wonder if she'll change her outlook on fighting other women as well.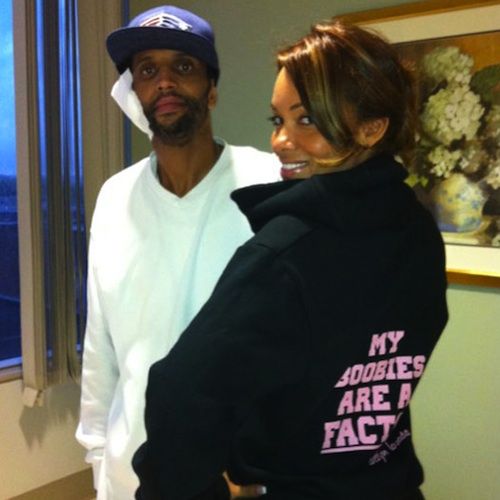 In addition to dealing with the fallout of her marriage, Evelyn is mourning the death of the man who walked her down the aisle on the recently cancelled reality show "Ev and Ocho," her brother-in-law Anthony Ochoa (pictured above).
Although Anthony lost his battle with cancer, he was able to fulfill a dream Evelyn revealed on "BBW" and escort her down the aisle.
She told TMZ, "Anthony was an amazing husband, father, and brother-in-law. He will be dearly missed."
And while Ev mourns, the past of her husband has come back to haunt him. Recently revealed court docs show the details behind Chad's previous DV arrest. Chad was found guilty in LA of slapping his girlfriend in 2000, shortly before he began playing for Oregon State University.
Chad got 3 years probation and was able to avoid his 45 day jail sentence by completing 30 days of graffiti removal work with CalTrans and a 12 month batterer's counseling program. After years of blowing it off, he finally completed his obligations in 2002. Ironically, the "slap" incident occurred because he accused his girlfriend of cheating on him.