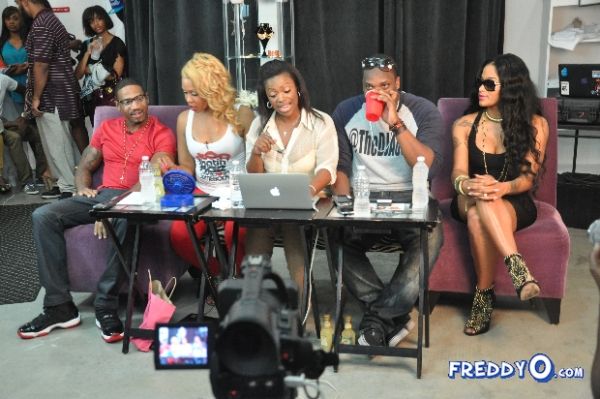 Last night, reality stars Stevie J, Joseline Hernandez and Mimi Faust chatted it up with Kandi Burruss on "Kandi Koated Knights" where the trio dished on Stevie's "Bus" analogy of their triangle. Catch the pics and if Stevie's still driving ish inside....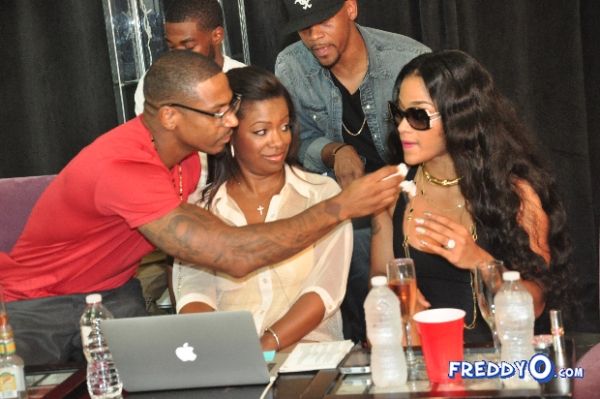 Looky looky. While Stevie was wiping down his "artist"/side chick Joseline, his baby mama/main chick MiMi came busting into the session last night: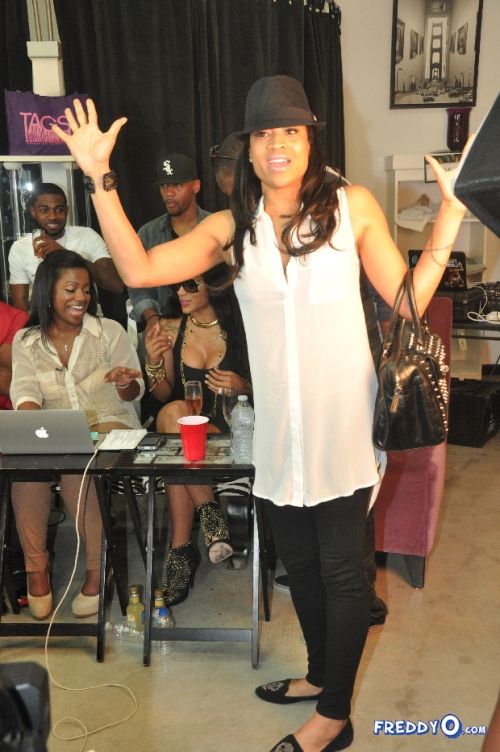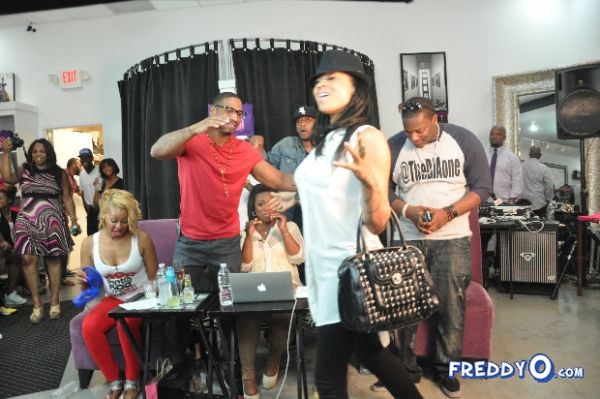 So Stevie J., Joseline and Mimi chatted it up with Kandi Burruss about their situation. Mimi asked Stevie to explain "The Bus" he kept speaking about during therapy sessions the show. And Stevie (who stumbled a bit) said it's like combination of all the money making ventures he (and Mimi/Joseline) and doing together. He said it was about riding the opportunity. Oh...
Mimi didn't seem convinced as she reminded Stevie that she had her own ish before "The Bus" and that he didn't make her. She says they struggled together. Double oh....
Meanwhile, Joseline revealed "I'm the freakist b*tch in the world. No woman do what I do in bed." We don't doubt you there Jos...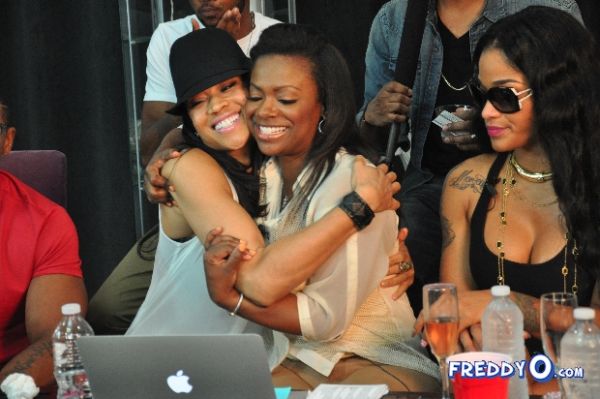 The shade coming from Jos is hilar.
Stevie had a great time tweeting, Just had a blast with #kkn @msjoseline & @MimiFaust. Let's keep our foot on the gas while we navigate thru excellence & honesty. #lhhatl
Glad he finds all this entertaining and comical. SMH at MiMi. Watch "The Bus" talk at (1:17:46):
Photos via FreddyO.com