Amber Rose--PREGNANT & RUBBING HER BABY BUMP
Sep 01 | by Natasha
Amber Rose is 100% pregnant! And we've got the pics of her running errands while rubbing her pregnant belly. Check 'em...
The rumors have now turned into fact. Amber Rose, fiancee of rapper Wiz Khalifa, is indeed with child. Those two wasted no time I see.
Her man Wiz said during a radio interview just last month that they were NOT having a baby right now, but it seems either Papa didn't know....or he was keeping it quiet during that ever important first trimester. Either way--the news is out now!
Amber, rocking all black and her gorgeous engagement ring, was spotted on a post-pedicure grocery run with a friend in West Hollywood yesterday. And it looks like she's still ixnaying those hair dye jobs--another tell tale sign.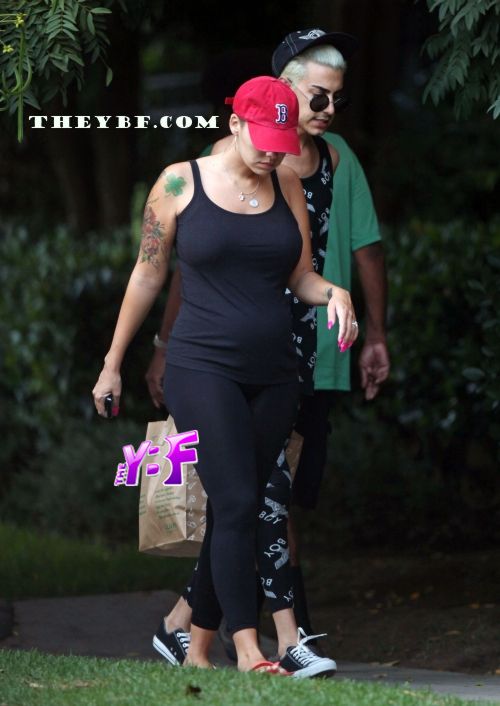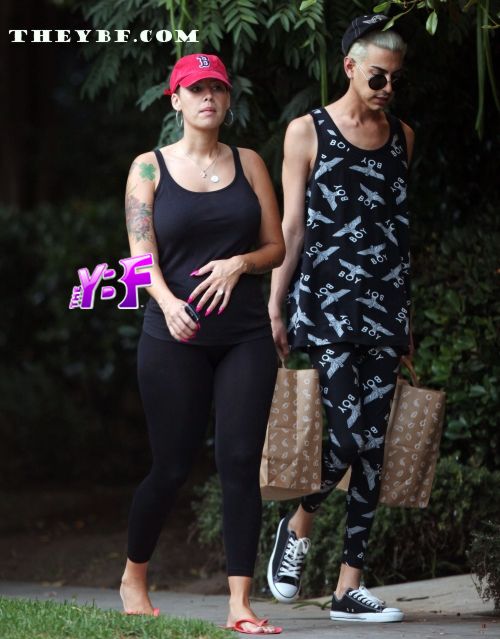 Meanwhile, Amber and Wiz, who got engaged in March, are in the midst of planning their wedding. And TheYBF.com can confirm--the two are tentatively planning the ceremony in Anguilla.
Pics: INF