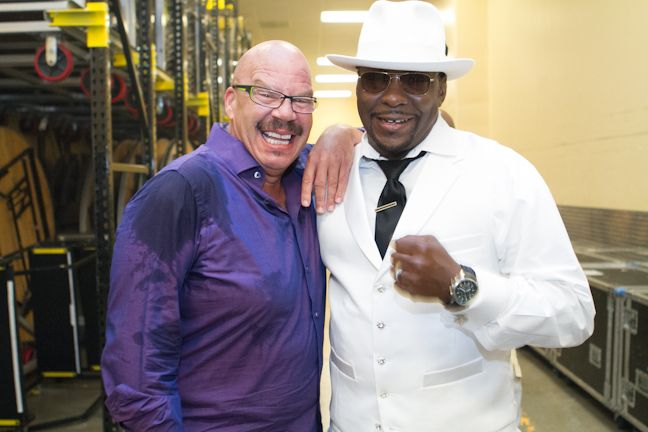 R&B crooner Bobby Brown hit the stage in Florida for Allstate Tom Joyner Family Reunion recently declaring he's sober and going by the name "Bad Ass Bobby Brown." Get the deets on his performance and his wife's hospital scare inside......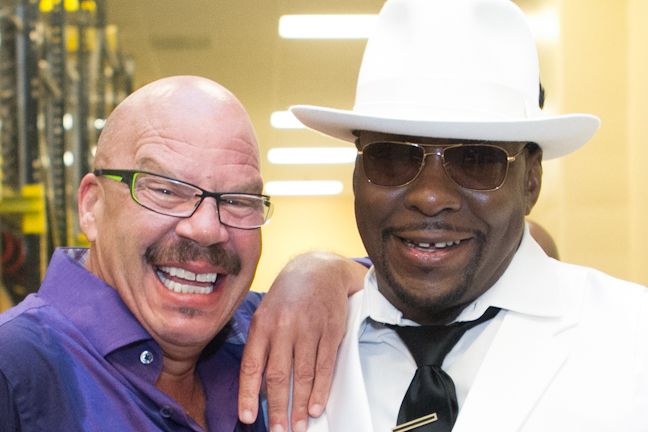 Over the weekend, a freshly rehabbed Bobby Brown performed with New Edition at a sold out concert during Allstate Tom Joyner Family Reunion.
Bobby told the crowd of over 14,000 people "I'm seven and a half years off of narcotics, 21 days clean of alcohol, and I go by the name Bad Ass Bobby Brown!"

Bobby allegedly left rehab early for the performance.
Backstage he kicked it with Tom Joyner, his son Cassius and wife Alicia Etheredge (who was reportedly treated at a local hospital for a seizure days earlier).
And did you know that New Edition is celebrating 30 years in the business?
Photos via Tony Leavell, Rance Elgin