Alicia Keys Launches New REEBOK SHOE COLLECTION!
Sep 04 | by _YBF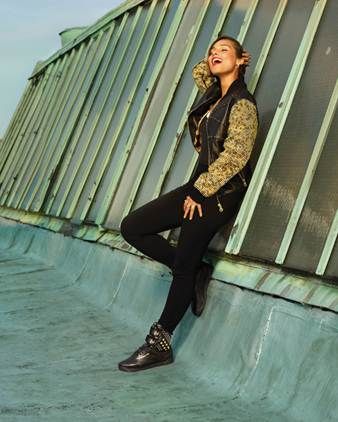 Alicia Keys just jumped into the shoe game with her new collection for Reebok. And since her hubby Swizz Beatz designs several shoes for the company, it's only right Mrs. Beatz gets in on the design game too. See the pics inside.....
"Girl On Fire" singer Alicia Keys has launched her own line of sneakers with retail giant Reebok. The Reebok Freestyle Hi shoes, which will retail for $80, come in several different designs. One pair features the New York skyline and piano keys and another pair is made of synthetic leather and features tribal patterns. Here's a glimpse: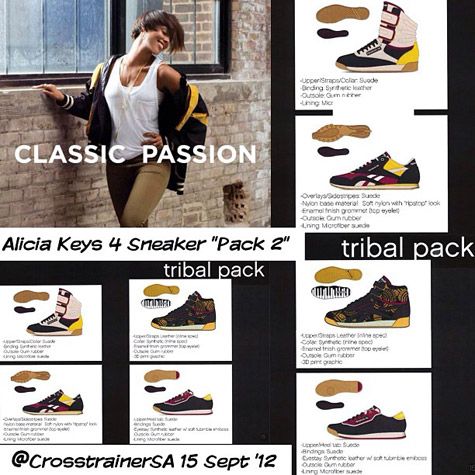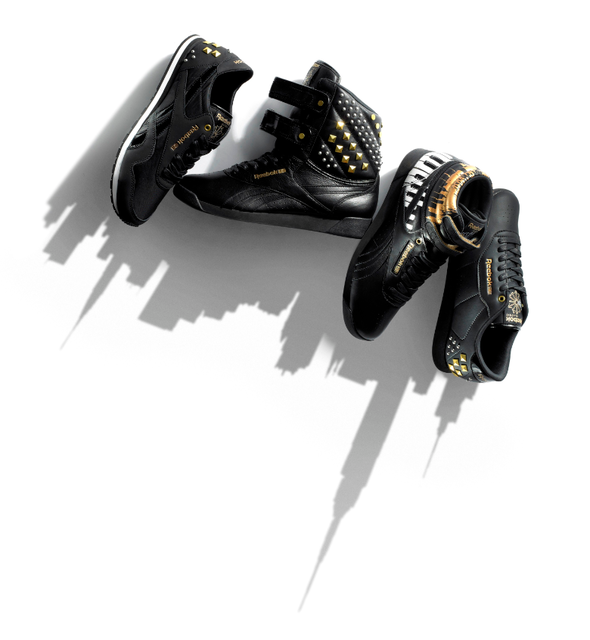 The deal was put together by Swizz Beatz who is also the creative director of Reebok Classics.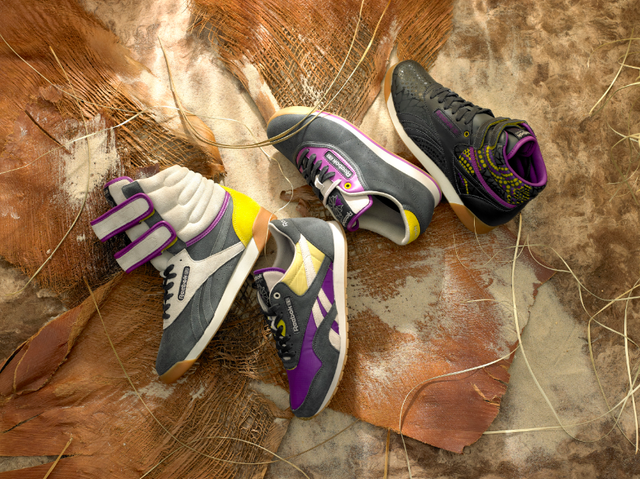 Will you be copping these?
Alcia also talked about working with Reebok and how she got her ideas. Here are the highlights:
Q: Why did you choose to collaborate with Reebok?

A: Working with Reebok felt like a natural fit for me, I've been a fan of the brand ever
since I can remember. My 5411s – that was what we called the Freestyle because they
were $54.11 including tax in NYC – were practically glued to my feet in my pre-teens
and teens. I loved rocking a hi-top! It's one of those brands that have endured the test of
time and it feels like a really natural fit. I'm excited to bring Reebok to the future!

Q: What is your role in the partnership?

A: I collaborated on my very own limited collection! I started with the design team
looking back through the archive and eventually landed on my favorite Classics'
silhouettes: the Freestyle Hi and Classic Nylon AND I fell in love with the Double
Bubble! It was like having blank canvasses! I then had a lot of fun with colors and
fabrics, and creating sneakers that I love to wear and I'm super excited to share!

Q: Where did you get your design inspiration for the collection?

A: My style is eclectic and I wanted to make sure I put my own twist on the sneakers.
For me, inspiration comes from everywhere; the streets of New York, the music I listen
to, Fashion, my friends, the world around me. It's about creating something that's not
only wearable but is cool and makes you feel confident and at your best! I definitely
went for street, style and stage—three important things to me.
Meanwhile, Reebok will premiere a new Classics campaign, starring Alicia Keys, on September 6, 2012 during the 2012 MTV Video Music Awards and online from September 6, 2012 at 5pm PDT/8pm EDT here. Also, Alicia is preparing to perform her single "Girl On Fire" live at the MTV VMAs on Thursday.
The Randomness:
1. R. Kelly announces "The Single Ladies Tour" dates." Story.