Lauryn Hill, 50 Cent, Nick Cannon & Others Attend Funeral Of Chris Lighty
Sep 05 | by _YBF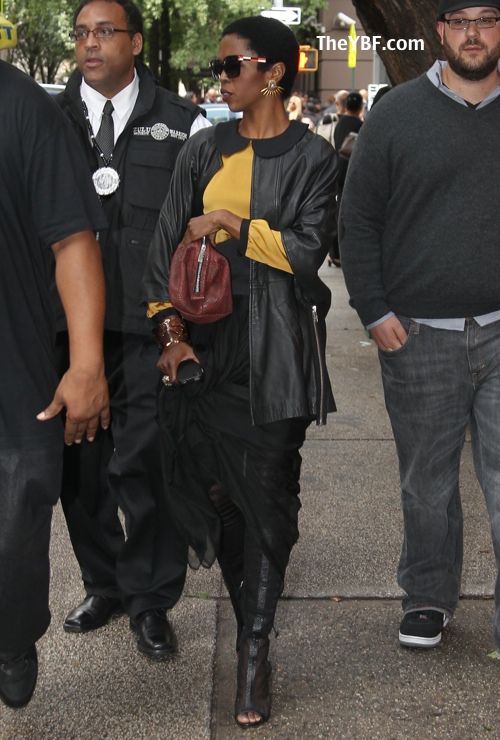 Rap icon Lauryn Hill was amongst the high profile celebs of the hip hop community who attended the homegoing services for Chris Lighty today. See pics of Nick Cannon, 50 Cent and others paying their last respects inside...........
Rapper 50 Cent joined celebs like LL Cool J, Missy Elliot, Russell Simmons, Grandmaster Flash, and Mary J. Blige at the Campbell Funeral Chapel in Manhattan today where the body of Chris Lighty (dressed in a black suit) was laid to rest. 50 was Chris' long time client and very close friend.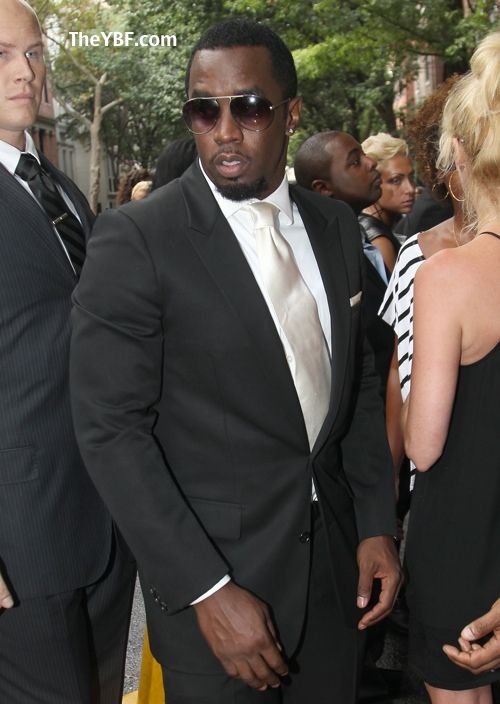 Diddy attended the services.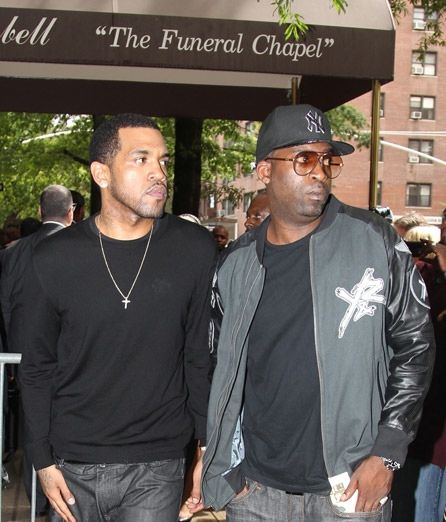 Lloyd Banks was on hand to pay respects.
Nick Cannon was also spotted arriving at the memorial.
Warner Music executive Lyor Cohen, Busta Rhymes and Q-Tip were among the speakers at the funeral. Also, his brother Dave Lighty tweeted, My greatest hero is laid to rest. Darrell "Baby Chris" Lighty
And Cormega, one of Chris' rap proteges said, He was a leader. A true leader is measured by the success of those he leads and Chris led a multitude of artists, producers, and DJs to success."
Also.....
Watch a clip of the pallbearers (including DJ Red Alert & D-Nice) carrying the casket above......

Also, R&B singer Mashonda wrote a touching letter to Chris Lighty's son J (who is close friends with her son Kasseem). Here's it is in full:
Dear J,

By the time you are old enough to read this letter you might have asked a thousand questions or maybe even figured a few things out on your own. My intentions here are not to write about what happened to your father, but instead to help you to understand what might possibly be happening to you.

It's important that you know your dad adored you. I can still see him smiling at you as you ran towards him, leaping into his arms and I remember the way your eyes lit up when he entered the room. Baby boy, be brave. And being brave means letting the tears flow and being able to ask for help. There might be an empty space that will take time to fill. Please never be afraid to talk about it; it is important that you do.

Your father has left you a village of strong men and women - and you must know that they will always be there for you and your brother and sisters. On the days when you feel sad and confused, don't be afraid to draw a picture or listen to your favorite song. Call a friend or one of your beautiful siblings, you will need each other to grow through this. Never hesitate to communicate what you feel. I guess what I'm trying to say J is; express your feelings in a positive way. Never bottle them up.

Grown ups have a way at hiding their pain and not talking about it, not expressing it in a positive way and ultimately it hurts and destroys us, individually and as a community. I want you to know that this can be avoided. There are things that have happened to me as a child and it took me years to realize that my prayers, the grace of God and talking to the right therapist helped me begin to heal.

You are always in my prayers.

Love Always,

Mashonda and Kasseem
Photos via Turgeon / Steffman / Splash News