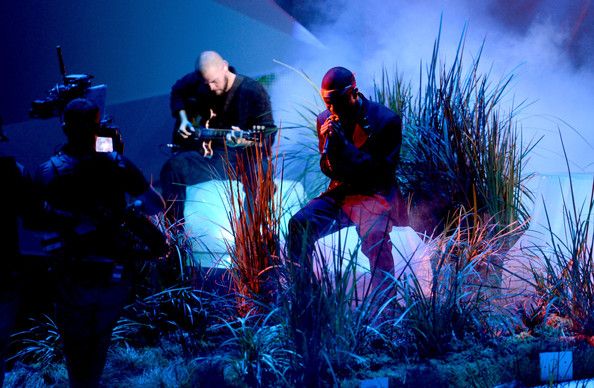 Frank Ocean lit the stage on fire at the 2012 MTV VMAs Thursday night. Literally. Check out his acoustic rendition of "Thinkin' Bout You" inside...
This was the performance we were most excited about. And Mr. Ocean didn't disappoint. Backed by a guitar and a fire pit, Frank performed a new rendition of his single "Thinkin' Bout You" (off his hot Channel Orange album) for the crowd at the Staples Center.
Check out the performance above...