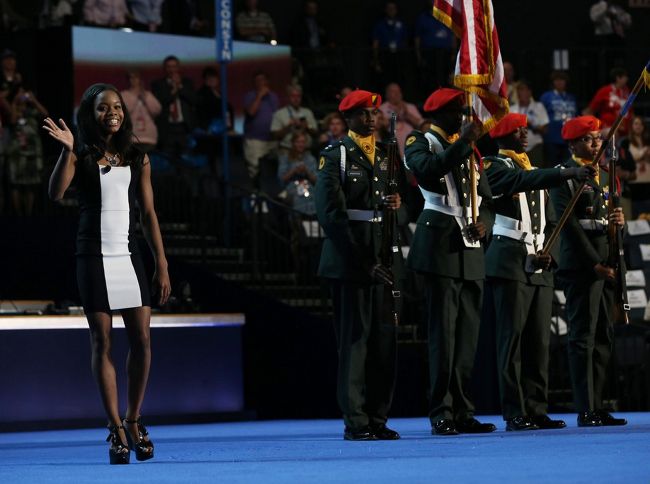 America's sweetheart took another huge stage for her country last night. Obama fan Gabrielle Douglas hit the Democratic National Convention in Charlotte to lead the crowd in the Pledge of Allegiance. Check out the cutie performing the huge honor inside, plus how former President Bill Clinton just handed President Obama a rightful pedestal on a silver platter....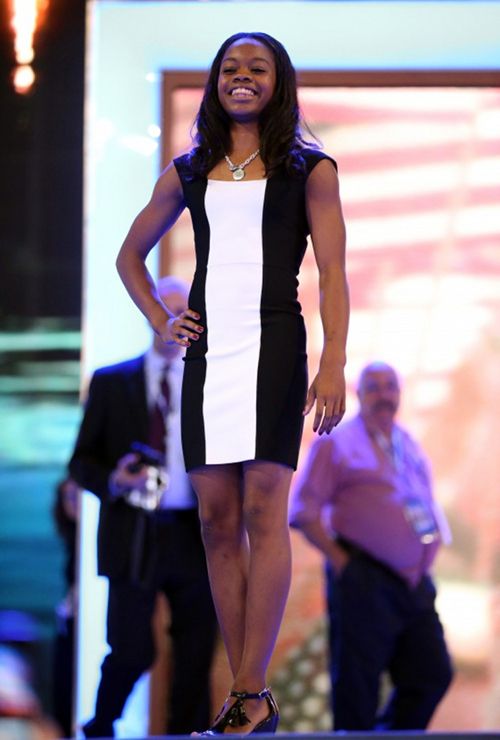 In a cute black & white paneled dress and black wedges, Olympic Gold Medalist Gabrielle Douglas flashed her big smile on stage at the DNC last night. She was there to lead the crowd in the Pledge of Allegiance, and she repped her country well once again: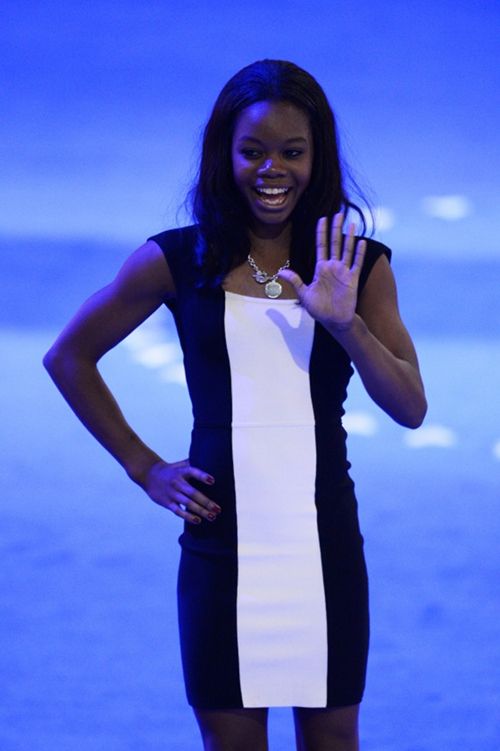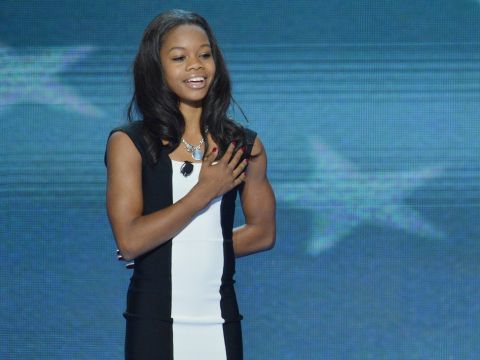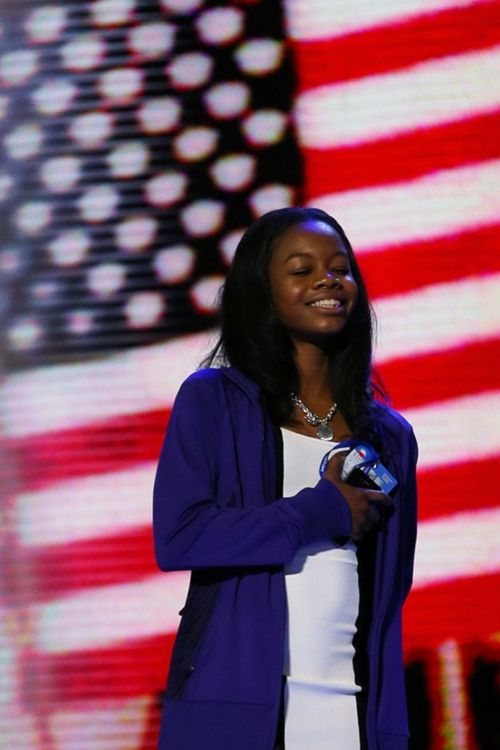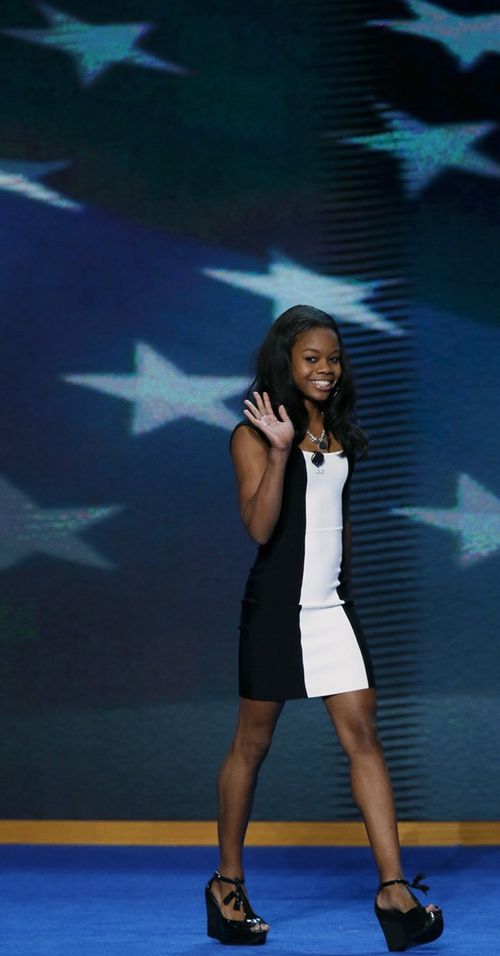 Her mom Natalie was also in the mix. Here's video: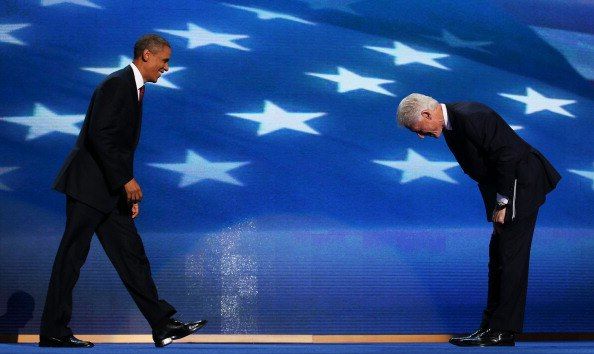 And the highlight of the night was, of course, former President Bill Clinton giving an ingeniously clear cut, point-by-point speech about why President O needs to remain in office. He broke down every argument of the Republicans without breaking a sweat, as well as thoroughly explained the Obamacare Act in plain English, something that has yet to be done. He essentially hit the stage and taught a class, from an expert perspective, on why the Republican's economic & healthcare plans won't work, and why another 4 years of Obama is necessary.
Even Fox News had to give him props on the speech that left barely any room for a rebuttal.
And the crowd, as well as social media which essentially overflowed last night, soaked up every bit of it. It was a speech full of everything Democrats have been attempting to say during this entire campaign.
By the way, this was the first time in history that a former President gave a sitting President the official nomination. President O. surprised the crowd by joining Mr. Clinton on stage afterwards.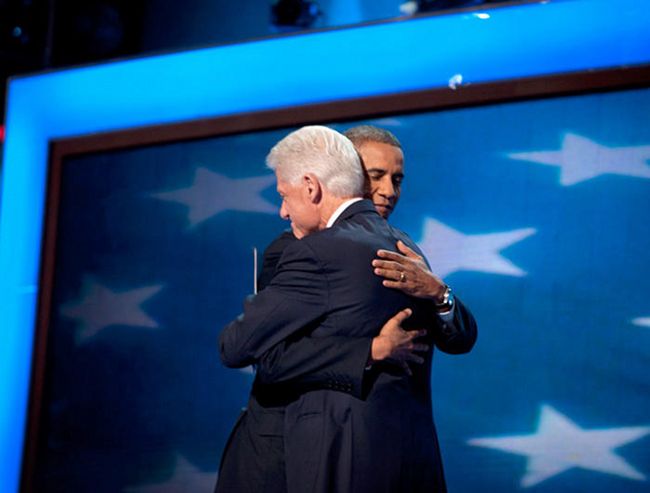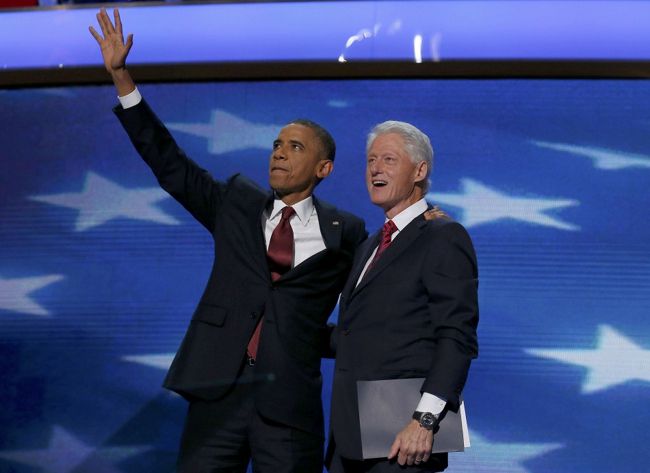 Check out Clinton's electrifying speech and quotes from it below:
There were two other attacks on the President in Tampa that deserve an answer. Both Governor Romney and Congressman Ryan attacked the President for allegedly robbing Medicare of 716 billion dollars. Here's what really happened. There were no cuts to benefits. None. What the President did was save money by cutting unwarranted subsidies to providers and insurance companies that weren't making people any healthier. He used the saving to close the donut hole in the Medicare drug program, and to add eight years to the life of the Medicare Trust Fund. It's now solvent until 2024. So President Obama and the Democrats didn't weaken Medicare, they strengthened it.
..............

When Congressman Ryan looked into the TV camera and attacked President Obama's "biggest coldest power play" in raiding Medicare, I didn't know whether to laugh or cry. You see, that 716 billion dollars is exactly the same amount of Medicare savings Congressman Ryan had in his own budget.

At least on this one, Governor Romney's been consistent.

...............

I think the President's plan is better than the Romney plan, because the Romney plan fails the first test of fiscal responsibility: The numbers don't add up.
.............

People ask me all the time how we delivered four surplus budgets. What new ideas did we bring? I always give a one-word answer: arithmetic.

...........

My fellow Americans, you have to decide what kind of country you want to live in. If you want a you're on your own, winner take all society you should support the Republican ticket. If you want a country of shared opportunities and shared responsibilities – a "we're all in it together" society, you should vote for Barack Obama and Joe Biden.

..........

"Listen to me now. No president - not me, not any of my predecessors - could have fully repaired all the damage that he found in just four years."

......

"Are we where we want to be? No. Is the President satisfied? Of course not," Clinton said. "Are we better off than we were when he took office, with an economy in free fall, losing 750,000 jobs a month? The answer is yes."

.....

Republicans are less concerned with creating job than making sure President Obama loses his.

Tonight, President Obama gives his much anticipated speech to formally accept the party's nomination. Actress Kerry Washington is speaking as well.