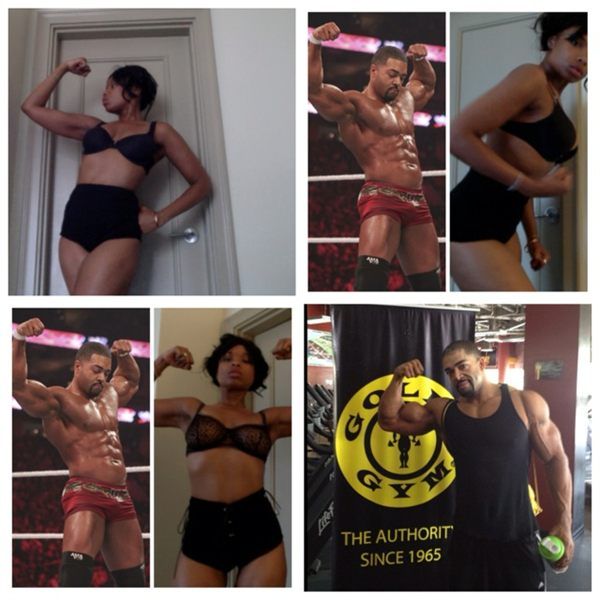 Jennifer Hudson couldn't be more proud of her new bod. The singer tweeted pics of herself trying out her fiance David Otunga's wrestling poses. And she proved she can do it too...and in lingerie.
Pics of her, plus Toya Wright flaunting her lingerie as Memphitz's "Bonnie" to his "Clyde"...
Celebs love to show off their personal sides on Twitter. And that includes their most personal clothing..lingerie. Jennifer Hudson wanted to prove that anything men could do women could do better. So she put on her cute high-waisted panties and a sexy bra to show off her version of David's WWE wrestling poses.
Jen said she forgot the baby oil, but can still work it with CoCoa butter. Cute. By the way, Jen is appearing "Oprah's Next Chapter" this weekend. And we've got a couple more sneak peeks from her sit down with O. Her man said even though she looks great now, he really loved her curves. Plus, they talk about future plans for their family:
The full interview airs Sunday at 9p ET on OWN.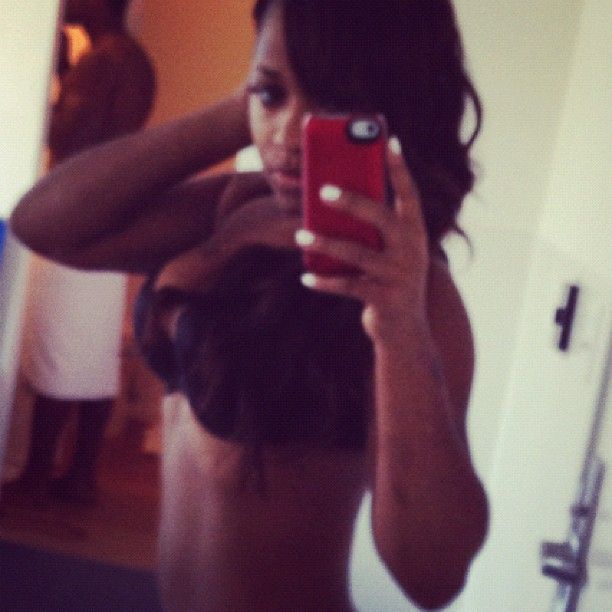 And lingerie must have been the Twitter theme of the day yesterday as Memphitz Wright tweeted his wife, Toya, in her bra while both were getting ready. His quote...
Hi There, Get it Wright. shes Mrs Bonnie , I'm MrClyde
Oh? Meanwhile, VH1 is remaining tight lipped about his new multi million dollar lawsuit against their parent company Viacom. All because they allowed the airing of "Love & Hip Hop ATL" star K. Michelle's indirect accusations of him beating her. When we asked VH1 about the situation, they said, "No Comment."