There was lots of prints, leather, chainz and skateboards that popped off on the VMAs stage Thursday night. Mainly due to the fellas 2 Chainz and Weezy. Check out their high speed performance inside...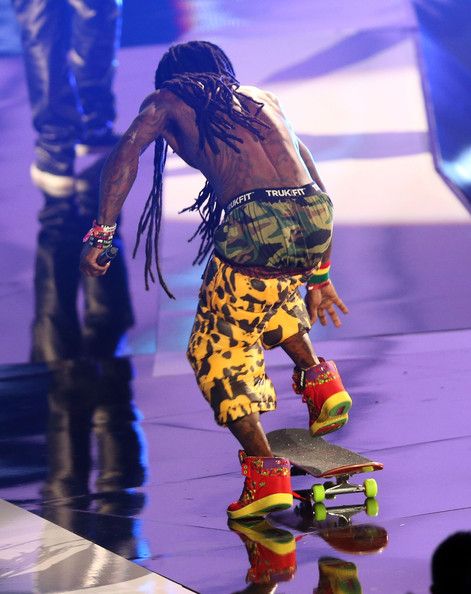 Lil Wayne rode up to the stage on his skateboard and kicked off the twosome's performances of "Yuck" (off 2 Chainz's album) & "No Worries" (off Weezy's new Dedication 4 mixtape).
Stage diving and skateboarding ensued. by the way, in case you were wondering, 2 Chainz is rocking all Versace (pants, shirt, shoes and including a jacket he had on the carpet), plus he rocked a Givenchy hat earlier.
Peep the performance.
BONUS: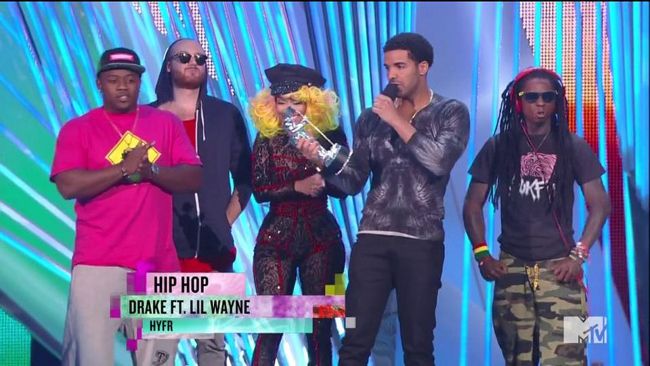 Congrats are in order for the YMCMB fam for copping the Moon Man for Best Hip-Hop Video for Drake & Lil Wayne's "HYFR".