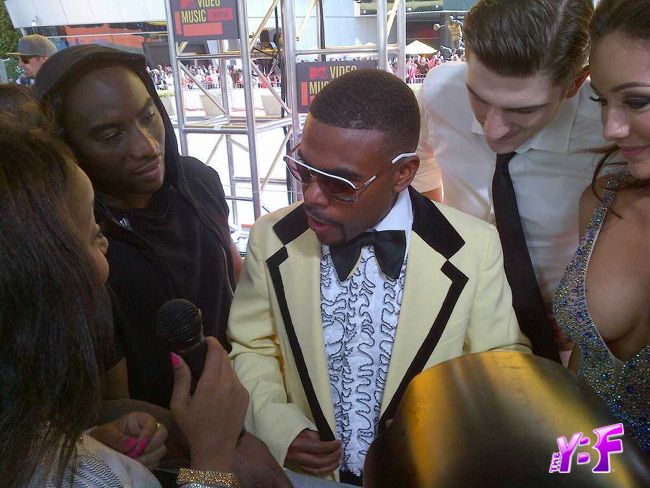 Charlamagne Tha God and Lil Duval brought their "Guy Code" humor to TheYBF.com recently. Check out what they told us about why Kanye West really wasn't trying to hit up the VMAs with his girlfriend, and we've got some more inside scoop from our red carpet chat with Karlie Redd...
TheYBF.com hit the 2012 MTV VMA red carpet where Charlamagne and his homie Lil Duval had some interesting & hilarious opinions about Kim K. & Kanye. Plus, our L.A. correspondent Kourtney Richard got some other red carpet scoop: Karlie Redd hinted she may be back with Benzino, there's a new cast member getting added to "Hollywood Exes" for season 2, Gabby Douglas' fave rapper and more. Here are the highlights:
MTV2's "Guy Code" Castmates (pictured above)

Charlamagne said Kanye didn't bring Kim to the awards because she's a ho who's dated a lot of rappers (and black guys who are non rappers for that matter). He added that Kim's vagina is the only thing in the world as big as Kanye's ego! Lil' Duval snapped that if Amber Rose ever greeted Kim K. she'd say, "Hey hoe."
"Love & Hip Hop ATL" star Karlie Redd
The reality star said that "LAHH ATL" fans are so hardcore that they actually go through her trash! She also encouraged fans to buy her "Girl Has Needs" single on iTunes. She added that she and Benzino are working together AND working on their relationship.
Travis Winfrey & Charity Shea
The "Single Ladies" stars chatted it up and Travis revealed that he is not gay in real life. Charity talked about the Pretty Perfect movie she recently shot and dyed her hair for.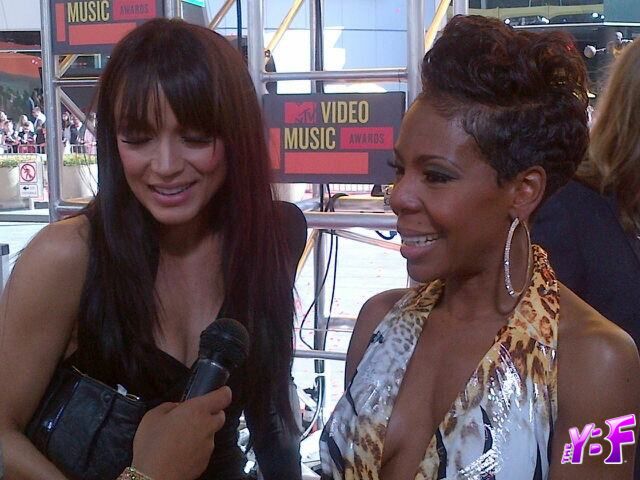 Andrea Kelly & Mayte (pictured above)

The "Hollywood Exes" stars revealed that a new character has been added to the show. Though they remained mum on the name, they revealed she's entertainment royalty and we will love her. Can't wait!
Watch our 2012 MTV VMAs red carpet video below:
Video via Alan/Alstek Photography and Kourtney Richard/L.A. correspondent