After hitting up a tattoo parlor in London the other night, Rihanna just showed off her brand new ink in a precarious place. Check it inside, plus get her performances with Coldplay & Jay-Z at Sunday night's Paralympics closing ceremony in the UK....
Now we know what those bandages were covering up. Rihanna has a picture of a Goddess--in honor of her late grandmother--tatted around her ribcage and underneath her ta ta's. The tattoo lover tweeted:
"Goddess Isis- Complete Woman – Model for future generations- #GRANGRANDOLLY – always in and on my heart #1lo."
Looks mad painful. But it's pretty hot.
Fans got to see the new tatt on display Sunday night as the pop diva hit the stage at the closing ceremony of the Paralympics in a few sheer looks: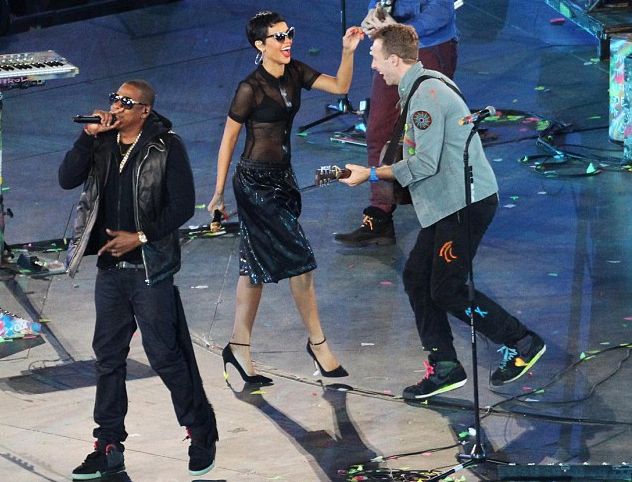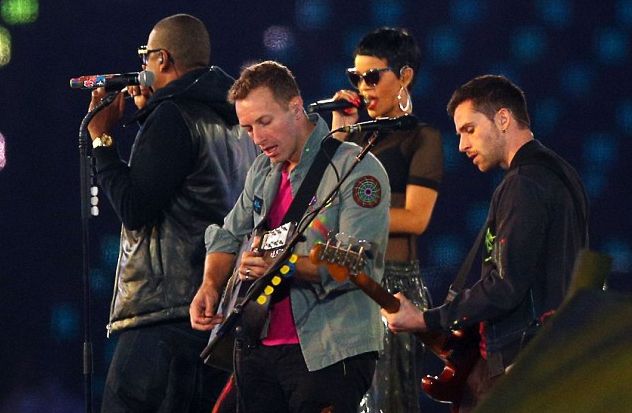 Coldplay was the main performer, so frontman Chris Martin invited his besties Rih Rih & Jay-Z to perform "Run That Town" with the band. And it looks like they had tons of fun.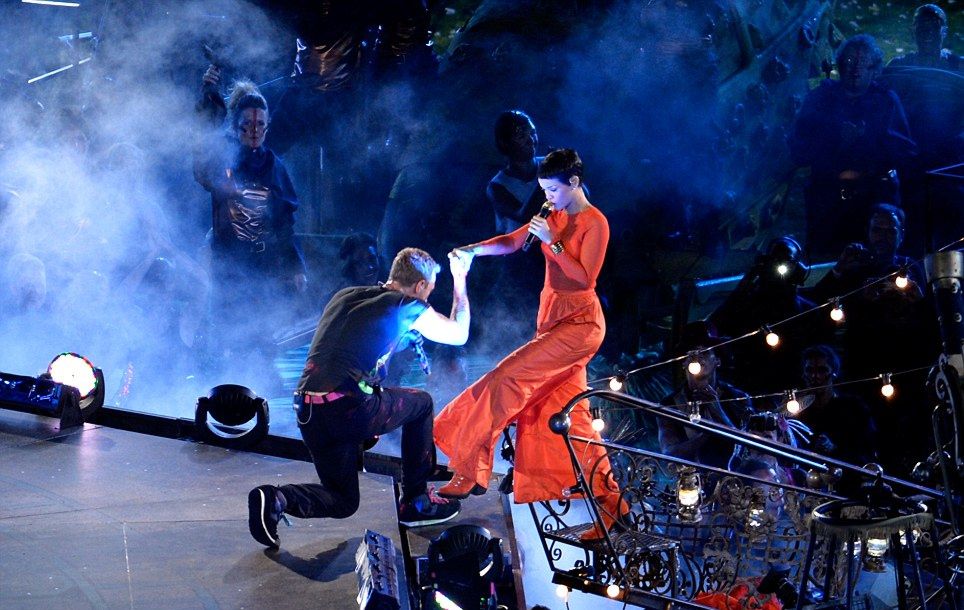 Rih also rocked a sheer red look to perform "Princess of China' with Coldplay, as well as her own song "We Found Love":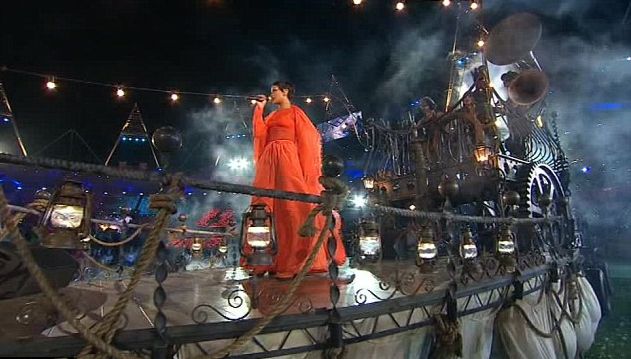 And chick arrived inside the Olympic Stadium in a pirate ship: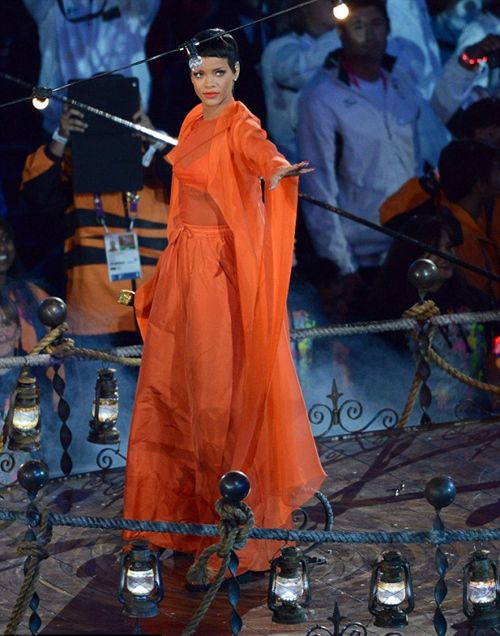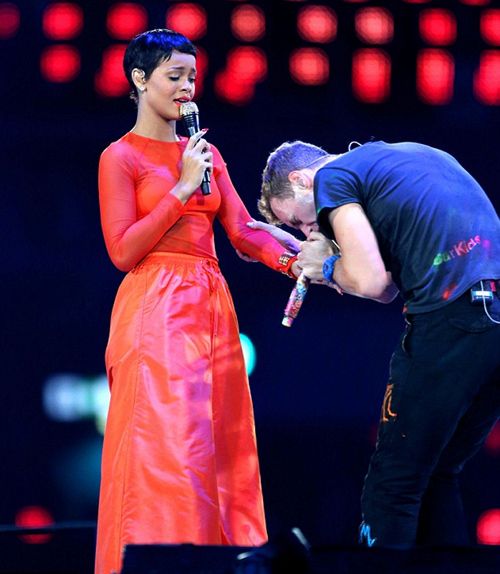 Oh?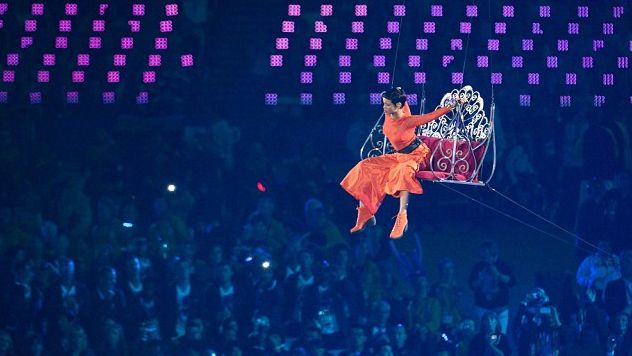 Rih swung from the skies as the Paralympics came to an end. Check out a couple videos below: