Elle Varner GETS FLIRTY For Premiere DIGITAL COVER Of STUFF FLY PEOPLE LIKE + Ciara DROPS "Sorry" VIDEO SNEAK PEEK
Sep 12 | by _YBF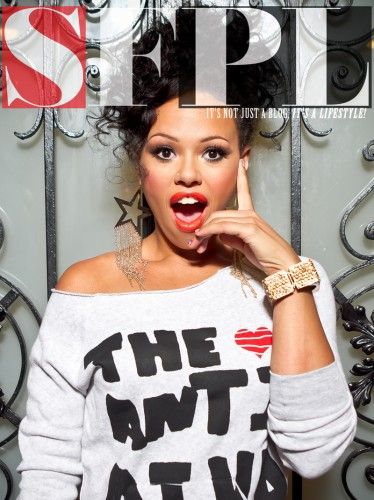 Singer Elle Varner rocked a cutsey photoshoot for the premiere digital cover of Stuff Fly People Like. See pics and highlights inside and watch a preview of Ciara's "Sorry" vid.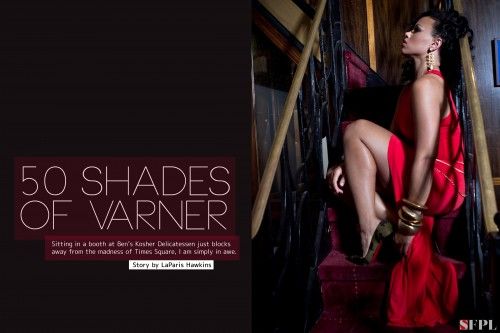 Singer Elle Varner, who counts First Lady Michelle Obama and daughter Malia among her biggest fans, stars in the first digital cover for SFPL. Inside, she dishes on finding out she had fans at The White House saying, "I couldn't believe it. I thought at first it was just a rumor, but then I watched [the video of Michelle Obama saying her daughter are listening to Elle Varner] and it was definitely real."
"I was shocked but also proud that the White House approves my music for their precious daughters to listen to. I made an album that simply told my story, and that it could be appreciated by both a 14-year-old and her mother [is amazing]."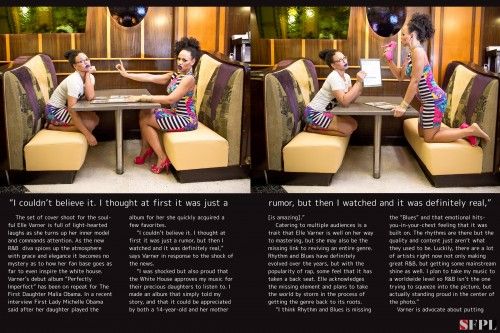 And when asked about her unique musical style the singer revealed a desire to bring The Blues back to R&B. She said,
"I think Rhythm and Blues is missing the "Blues" and that emotional hits-you-in-your-chest feeling that it was built on. The rhythms are there but the quality and content just aren't what they used to be. Luckily, there are a lot of artists right now not only making great R&B, but getting some mainstream shine as well. I plan to take my music to a worldwide level so R&B isn't the one trying to squeeze into the picture, but actually standing proud in the center of the photo."
When the "Perfectly Imperfect" singer was asked to give her own definition of "fly," she said, "…the way you treat people, the things you say and do more than what you are wearing, driving, etc. It's the love that surrounds you and the love you give."
She also defined her sense of style saying, "My style is fun, unpredictable, and unique. I wear a lot of bows and glasses as accessories. I don't wear things for shock value, but more to express how I'm feeling that day or in that moment. I definitely like to push the envelope."
Looking good Miss Elle! Check out the full article over at SFPL.
And in music videos...........
Ciara has released a sneak preview of her new "Sorry" video. The single, which will be available September 25, will appear on her upcoming One Woman Army disc which drops later this year. Watch it above.....
Photos via Andrew Fennell