So...Fantasia's Baby's Daddy Antwaun Cook ADMITS In Court That He DID Cheat On Wife With Fanny! [Court Docs Included]
Sep 12 | by Natasha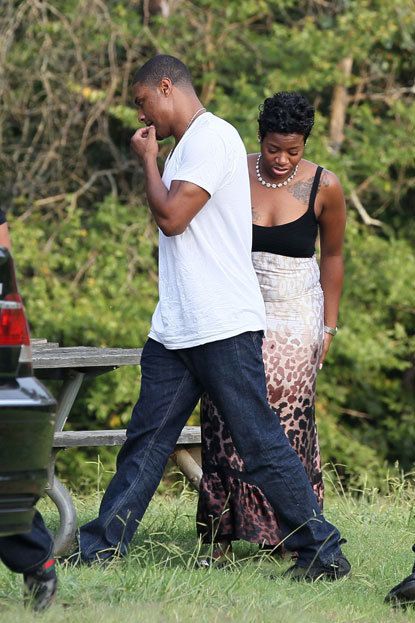 Remember when Antwaun Cook, his publicist in a formal statement, and Fantasia claimed that Antwaun and his wife, Paula, were split up before they started dating? Well, even though we already knew this was a lie, Antwaun has finally fessed up in court.
Get the court docs inside...
We got our hands on filed documents (from August 28th) from Mecklenburg County Courthouse that show that Antwaun Cook finally admitted to what his wife has said over the past 2 years. 'Twaun was indeed still married during his relationship with singer Fantasia Barrino.
Why would Fanny & 'Twaun try to cover up their cheating? Because in the state of North Carolina, a wife has the right to sue a mistress. So all attempts were made to prevent that from happening.
When Paula and Antwaun Cook went to court in 2010 to have a judge determine their official separation date, it is was widely claimed that he and Fantasia lied so that Paula wouldn't have grounds to sue Fanny.
Now, Antwaun, who's rumored to have recently dated "Bad Girls Club" chick Kendra James, has finally admitted in a legal document that they didn't separate in September of 2009 as he first claimed, but it was actually June of 2010. (Note #3 in Section 1)
This means that the two-timer was still with his wife when he and Fantasia were publicly dating, traveling, and making Baby Dallas (pictured above).
Personal financial information about Paula has been blacked out. As of today, Paula has only sued her estranged husband Antwaun. Is Fanny next?
Check out the court docs attached.