Wiz Khalifa COVERS October/November 2012 COMPLEX Magazine, REVEALS Why "O.N.I.F.C." Was Pushed Back!
Sep 13 | by _YBF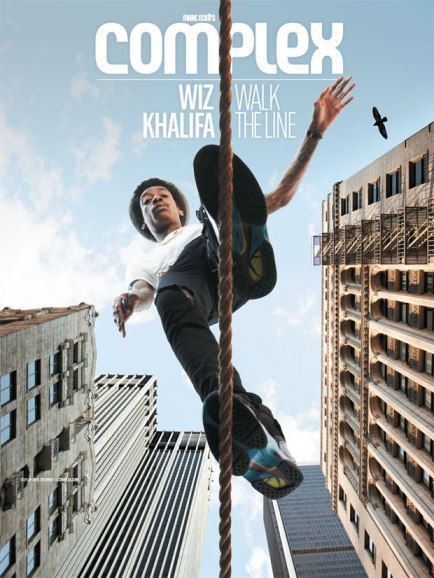 Engaged Papa-To-Be Wiz Khalifa talks about balancing being an artist and making money in the latest issue of COMPLEX Magazine. Get the deets inside....
Behind the glitz and glamour of record label marketing machines, "Work Hard, Play Hard" rapper Wiz Khalifa has proven that it's still possible to go from "local star to indie signee to Internet celebrity to major-label superstar." And all the while, he stay true to "his" vision. In the latest issue of COMPLEX, Wiz dishes on this balancing act that artists go through (e.g. Lupe Fiasco). Here are the highlights:
On pushing O.N.I.F.C. back

"Atlantic likes O.N.I.F.C.," says Wiz. "But they want more obvious singles because that's what sells it for them. My belief in the record is what sells it to me. It's not a conflict. You just have to communicate so everybody understands it."

On walking the fine line between being an artist and making Atlantic happy

"When you're working with other people, you figure out how much you do for them and how much you do for yourself. You can't just be an artist fighting for your opinion and that's it. The label has to understand artists. I wanted to make Rolling Papers when I made Rolling Papers, now it's time for O.N.I.F.C. Now we're going to do it exactly how I want to do it to see how that works. It can't be one-sided."

On his father's best advice:


"My dad made me write down goals every couple of months. "He'd say, 'What are your goals for the next couple months?' I'd tell him, 'To get this, to do this, and have enough money to buy this.'"
Check out Wiz's photoshoot below:
Cool photoshoot Wiz!
The Randomness:
1. Winans family member charged with running an $8M investment scam. Story.
2. Keyshia Cole's alleged stalker may face jail time. Story.
Photos via Bryce Duffy