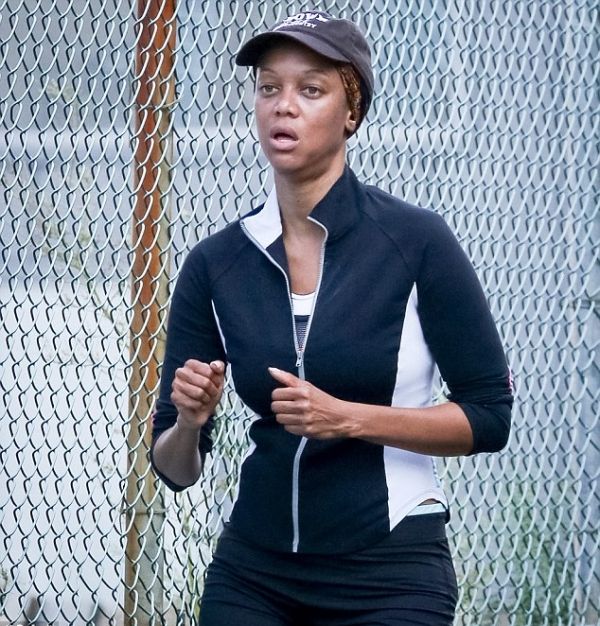 She was barely recognizable without her usual done-up look, but the paps spotted model Tyra Banks getting a workout in early this morning in NYC. Check out the supermodel keeping her body tight, before she puts on all the makeup...
Fresh off New York Fashion Week and the premiere of the umpteenth season of her show "America's Next Top Model," 38-year-old Tyra was spotted on with her hair wrapped under a baseball cap on her workout grind along the Hudson River this AM: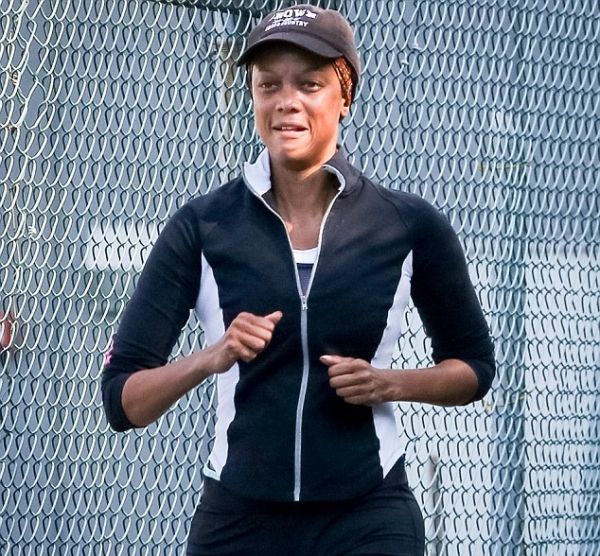 She may not exacly be ready for her close-up, but chick knows how to transform into a glamazon almost instantly.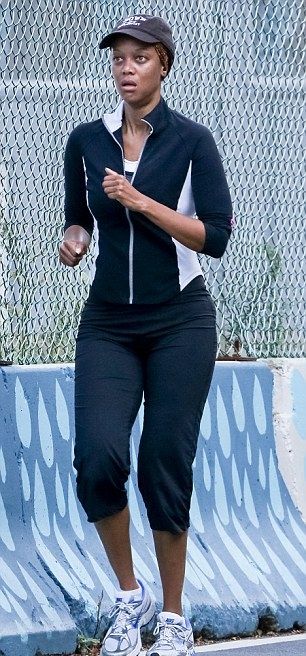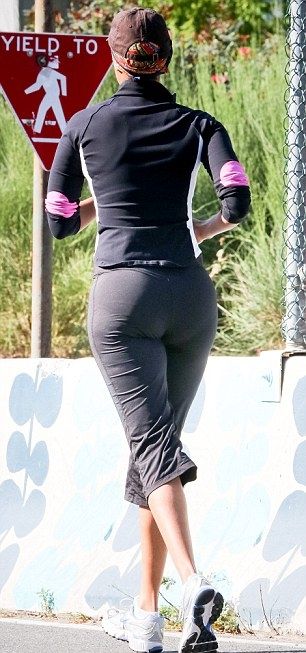 Alicia Keys guest stars on this Friday's episode of "Top Model." Keep up the great workouts Tyra!
Pics: Splash