FASHION HEAD: Nicole Richie Flaunts Her Fashion Clout In DUJOUR Magazine
Sep 21 | by Natasha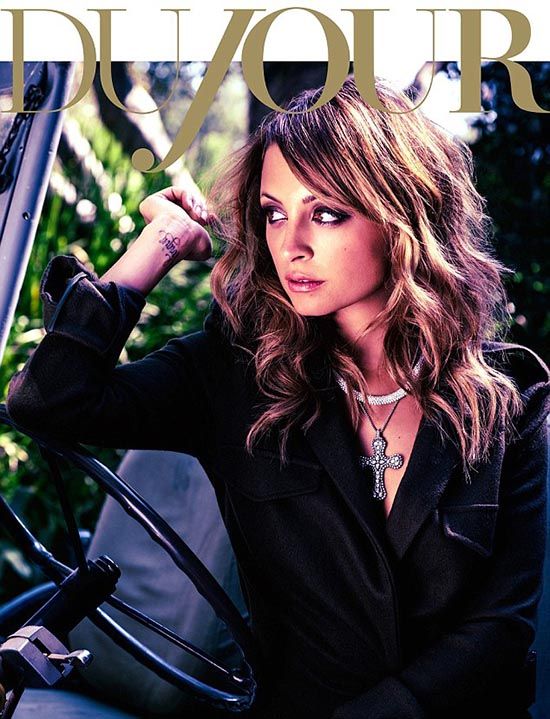 In a sexy and chic military inspired fashion spread for DuJour magazine, one of our fave chicks, Nicole Richie, is working it out showcasing some hot looks for fall. Check out the House of Harlow founder--clad in a Max Mara wool dress and diamonds from Kwiat & Jacob & Co. for the cover flaunting her fashion clout inside...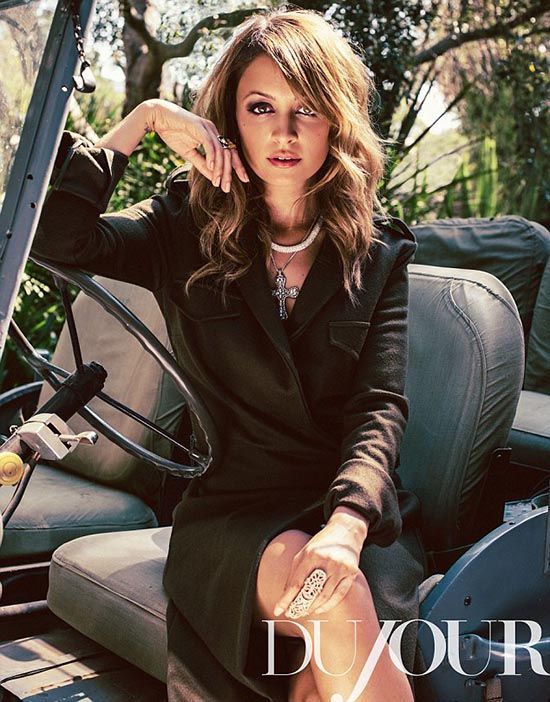 She's come a long way....from trashy socialite sidekick to 30-year-old polished businesswoman with real clout in the fashion game. So it's only right she's covering the pages of October 2012 issue of DuJour magazine rocking the premiere fashion labels that everyone will be drooling over this fall. We've grown to love Nicole over the years--especially after she became a mommy twice over. And we love getting an inside peek into her still fun mind of fashion and life. Here's some highlights:
On the rainy Private Benjamin movie (80's flick starring Goldie Hawn) inspired shoot in L.A.:


"It's hilarious. I'm a huge fan of Goldie. But besides that, I gravitated toward the movie because you see her character faced with challenges—she has a choice to go back to what she's comfortable in or face new challenges. So that concept kind of speaks to me."


On juggling the job of mentor on "Fashion Star," 2 kids, and developing several fashion lines

"It's an interesting time right now, because women aren't doing just one thing. We're wearing many hats, taking on different roles. That's just how the modern American woman is today."

On what sparked her interest in fashion

"When I was little, the woman who made my dad's tour costumes would make me a matching figure-skating outfit out of the excess fabric. I would always tell her exactly what I wanted. I was obsessed with Shirley Temple, so the shoulders were puffed, the skirt was out. It was just very, very girly. That whole world was exciting to me. It became this process of something that I knew how to do."

On why she chooses to raise her kids very traditionally and differently than her upbringing

"One of the biggest differences in the way I'm raising my kids versus the way I was raised is that I was on tour a lot. I don't really do that with my kids. It's important to me that they have stability. I like them to be home....I was taken out of school, and had tutors. By the time my father went onstage, I was asleep. There's no right or wrong way to raise a family...Look, I don't know anyone who can say they don't just try and do the best that they can do."

On surviving the constantly evolving fashion industry

"Every season, I have pieces that I'm passionate about but for whatever reason the stores don't want them. You have to get used to it, show them another season. You have to let them go....Always be open to criticism. Criticism is the best thing you can ever get because it's someone's honest opinion—you need to hear it. What's the point of hearing how great you are all the time?"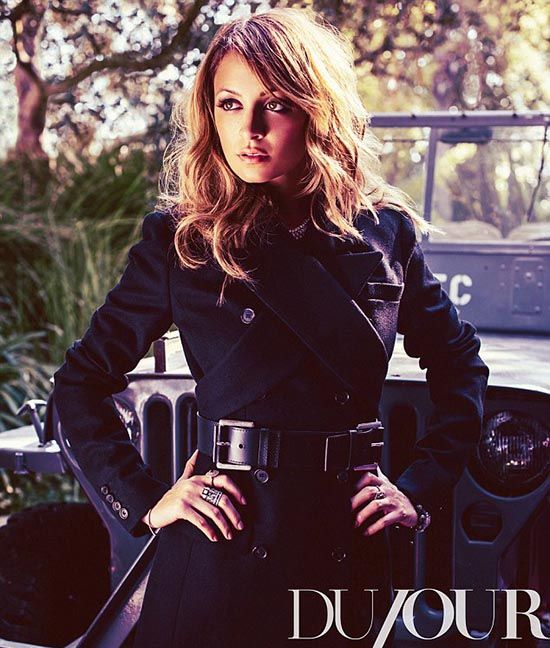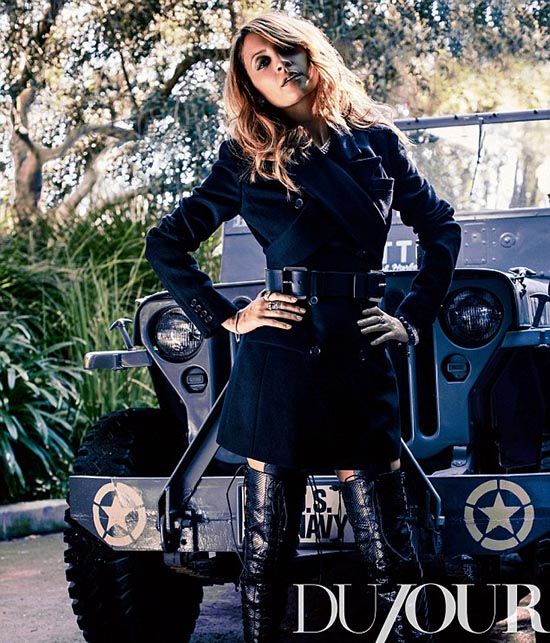 Brian Atwood Python Thigh High Boots, Michael Kors felted wool belted peacoat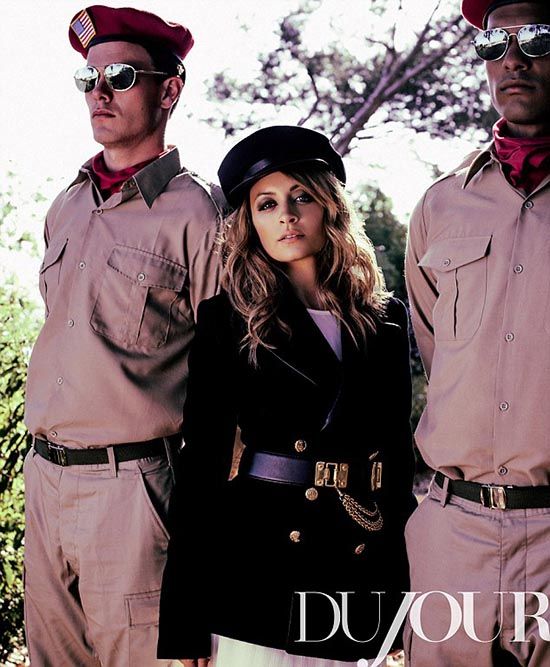 SALVATORE FERRAGAMO leather lapel blazer, Max Mara wool bolero hat, Winter Kate crinkly chiffon dress
Loves it all. Check out DuJour for Nicole's full interview.
Photog: Jeff Vespa