Solange & Azealia Banks Kick It FRONT ROW For Cavalli's MILAN Show + Destiny's Child Will Release GREATEST HITS Collection
Sep 21 | by _YBF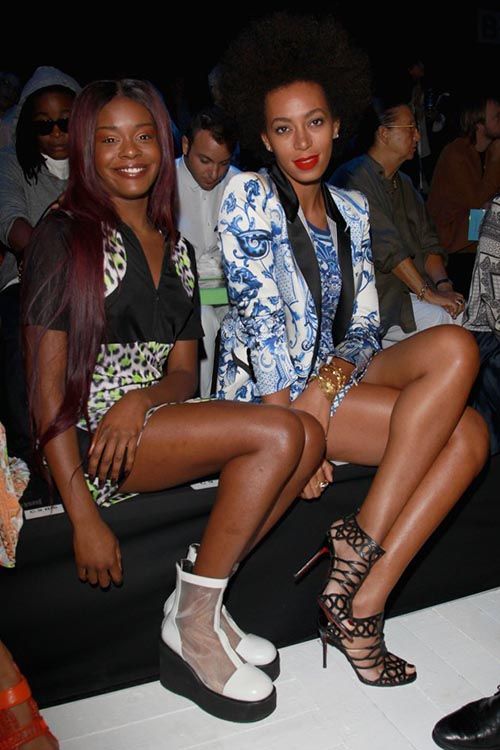 Solange Knowles and Azealia Banks both added some spice to the front row of Cavalli's show in Milan for fashion week. And having two of our fave sharp tounged fashionistas buddied up indeed is a good thing. See the pics inside and find out about Destiny Child's upcoming music release.
'Fro'd out Solange Knowles was spotted looking fabulous in Milian today where she headed to Roberto Cavalli's Spring/Summer 2013 runway show at during Milan Fashion Week.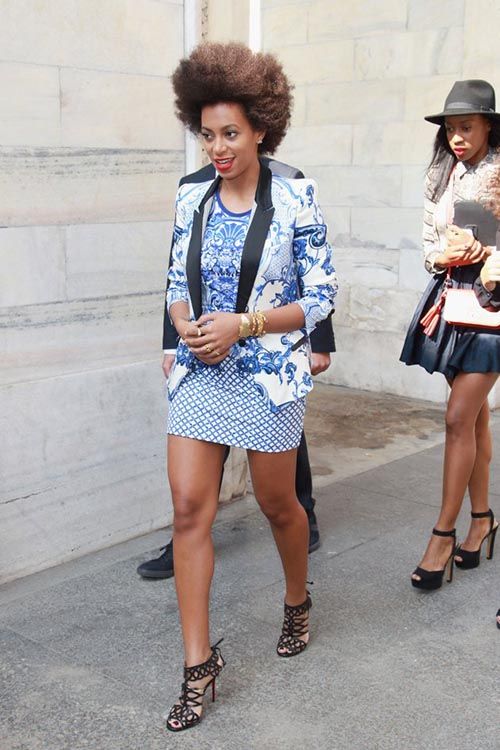 She looked hot in amultiprinted blue & white blazer and minidress from the 2013 Cavalli Resort Collection. And he Louboutin cutout sandals were the perfect touch.
And another fashion darling, Azealia Banks, was also seen heading to the show. Not loving the space shoes but we love HER.
Solange and Azealia chatted it up...hopefully about collabing on some music?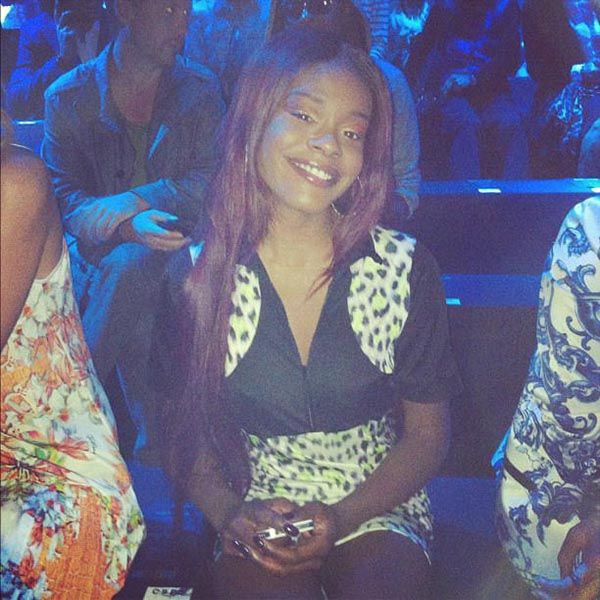 Azealia tweeted, "my girl @solangeknowles's fro be SHININ' !!" Solange will drop her new "Losing You" track on Oct. 2.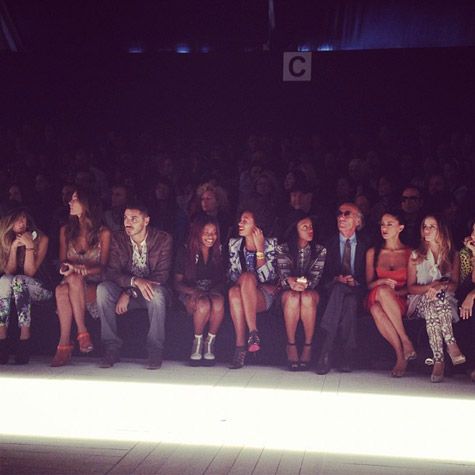 And the singer chick who refuses to be the Team Natural Vice President later posed with Mr. Cavalli himself. Fab times!
In other Knowles music news........
Destiny's Child will soon be riding high on the charts again when Beyonce, Kelly & Michelle release Playlist, a greatest hits collection to coincide with the 15-year anniversary of their first number 1 hit, "No, No, No Part 2."
Though their isn't any new music on the disc, this will be as close to another taste of the group as fans will get right now. Their former manager, Mathew Knowles, says there are no plans for a reunion.
"It takes a year of planning to do these tours, but first it starts with the artist wanting to do it. And I think the ladies are still working happily in their solo careers. The hardest thing would be choosing which songs they're going to do, because we would want to mix it up with solo hits and Destiny's Child hits. We would have to throw away some number ones from off the set list."
The 14-track set will hit stores Oct. 9 through Music World/Columbia/Legacy Recordings.
Photos via Massimo Procopio/ Splash News