Miami Heat champ Chris Bosh has been going through the ringer with his baby moms Allison Mathis over having proper access to their daughter, Trinity. But it looks like this weekend was all good as the baller spent plenty of playtime at home with his favorite girls and baby Jackson.
Pics inside...
Well isn't that special. Chris Bosh got to spend the weekend at home in Miami with his little girl Trinity, wife Adrienne and their baby boy Jackson. In case you're wondering what ballers worth millions do during their downtime...at least a few are on daddy duty. Mr. Bosh had brunch with the fam, had waterfights in the pool, and he cooked dinner for his fam too.
Adrienne documented all the fun times for PR memories and shared with her Twitter followers: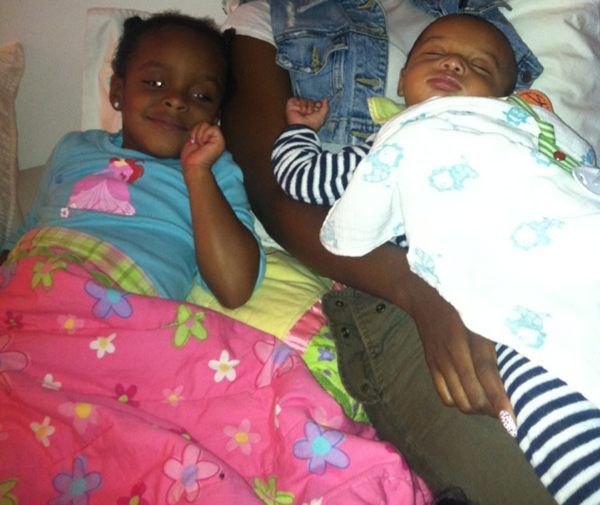 She tweeted, "They wore each other out...Busy Family Day...Bedtime story and Zzzzzzz :)" Aww.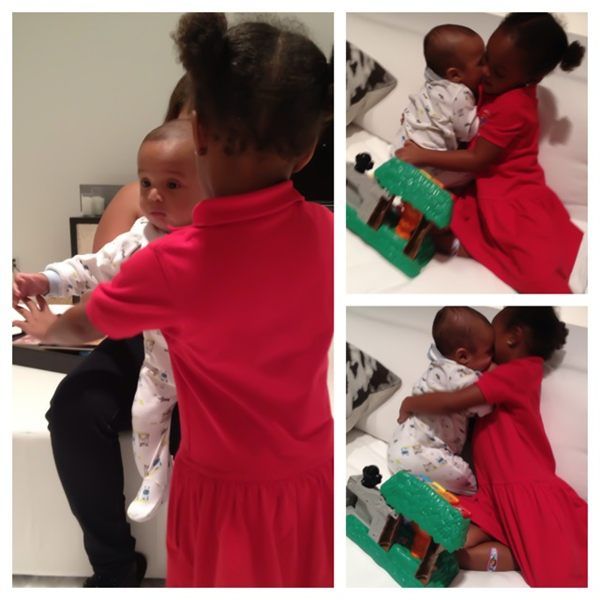 Adrienne had some playtime with new son Jackson. This house looks gorge.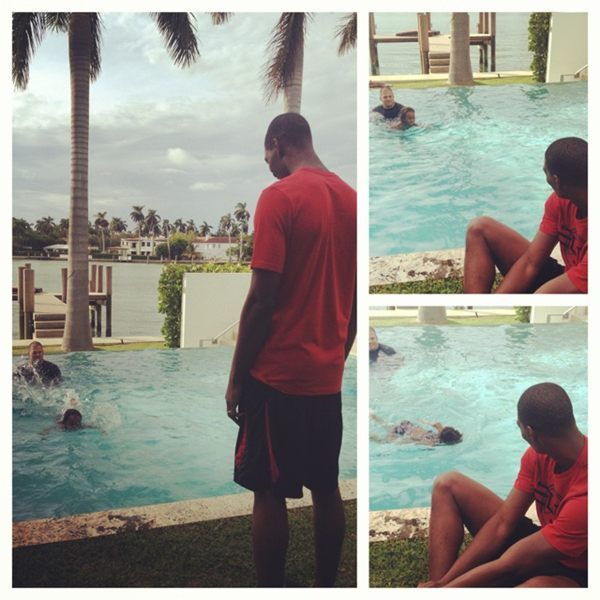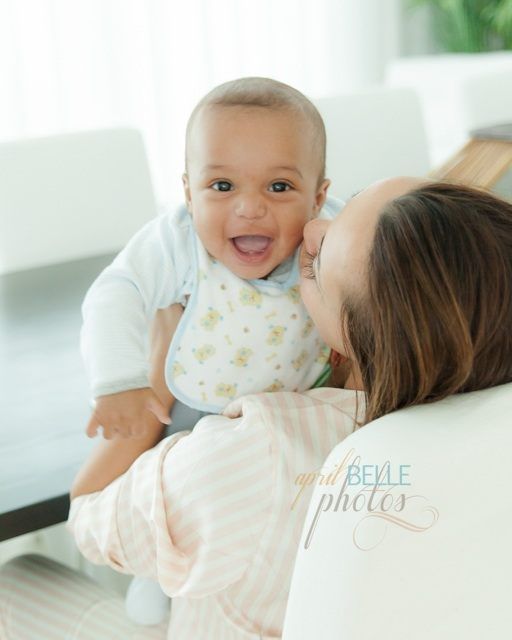 Cute!
Pics: Adrienne Bosh's Twitter