50 Cent Launches His Own Investigation Into Chris Lighty's Death, Chris' Will Raises Eyebrows
Sep 25 | by Natasha
50 Cent is still not convinced the medical examiner's initial report, ruling his long time friend and manager Chris Lighty a suicide, was fully correct. Since Chris' brother and mother also feel further investigation should be done, 50 is paying for his own investigation into Chris' death.
Details inside and why the will is raising eyebrows...
When Violator, Inc. founder Chris Lighty was found dead of an apparent suicide last month, people close to Chris and throughout the industry were shocked. While suicides are rarely predictable, this case appeared totally out of the ordinary for someone like the industry exec.
After a second autopsy was ordered by Chris' family, it was performed by former NY Chief Medical Examiner Dr. Michael Baden, and results were found to be "inconclusive". It is no question that a gun shot was the cause of death. But tests are still pending to determine if the shots were self-inflicted or not.
Now, 50 Cent has hired a high powered private investigation firm, at the request of Chris' mother, to look further into the case.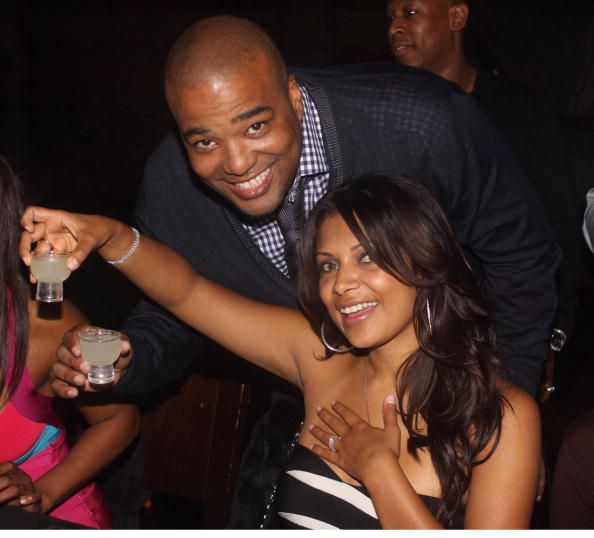 What has raised even more eyebrows is what was in Chris' will. The final document was obtained by Fox 5 in NY.
Chris willed his wife, Veronica Lighty, everything. Plus, he left a $1.6 mill trust to his kids. Interestingly, many believed Veronica and Chris were divorcing years ago when she filed papers. But just recently, she made it known that she retracted those papers a few weeks later.
Except for a fund set aside for his children, the will says if he is survived by his wife, "I give my entire residuary estate, real and personal, to her."
That's a lot of power and many in the industry are questioning a few things. Check out Fox's report below:
New York News | NYC Breaking News
In other surprising news, Warner Music's top creative executive Lyor Cohen has stepped down from his position. The 52-year-old, who was close friends with Chris Lighty, ends his long time career with the company at the end of this month. The chief executive of the recorded music division said in a statement:
"To all the artists and employees who live and die for the music every day, and who personally sacrifice for the good of the creative process: 'keep on keepin' on' in the tradition of a company that respects and honors the artistic community."
Interesting.